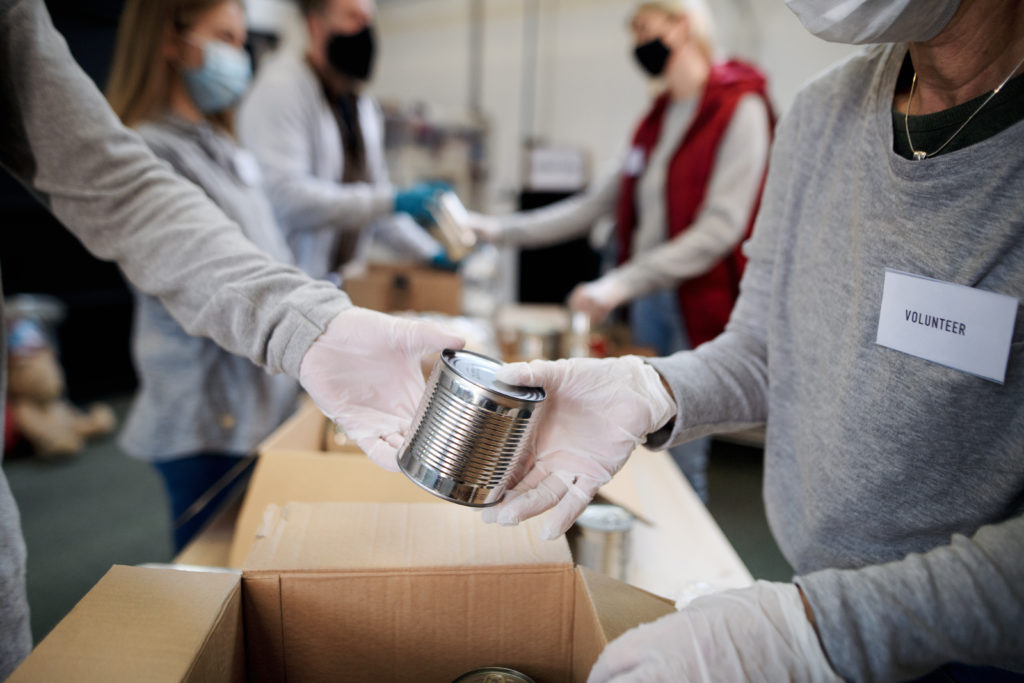 Blog
An Industry Committed to Giving Back
As millions of Americans struggle with food insecurity and inconsistent access to daily essentials — a crisis worsened by the pandemic — companies have embraced their responsibility to give back. As makers of food, beverage, cleaning and personal care necessities, CPG companies have prioritized both monetary and product donations, and are regularly developing partnerships and launching individual efforts to meet needs at the local and national levels.
In total, the CPG industry contributes nearly $2 billion in donations annually to charitable causes across the country — the second highest donation level among all major industries, according to a PwC analysis of IRS data.
Here are a few examples of how industry companies are supporting communities and reducing food and product insecurity.
For the first time in over 50 years, the White House Conference on Hunger, Nutrition and Health was convened to discuss solutions to food policy, hunger and increasing dietary health. Ahead of the conference, CPG companies answered the call by making new commitments to fight these issues affecting households across the country. Here are notable commitments from the industry:
Chobani will launch a national corporate responsibility initiative, called Food Access in Reach (F.A.I.R.). The company is also participating in Ending Child Hunger One School at a Time by adopting three schools. On top of these commitments, Chobani will also adopt a $15 minimum wage for its employees to reduce hunger among their workers.
Danone has announced a $15 million investment over the next seven years in partnerships with retailers to educate consumers, shoppers and healthcare providers to drive evidence-based health eating behaviors and diet-related outcomes. The company will also commit $7 million to innovate and evaluate scalable community-based impact programs to improve access to nutritious foods. and advance nutrition research. Lastly, Danone has pledged that 95% of its children's products will have less than 10 grams total sugars per 100 grams by 2030.
Dole Packaged Foods has partnered with the Boys & Girls Club of Central Mississippi, with support from the Sodexo Stop Hunger Foundation and Partnership for a Healthier America to commit a minimum of $212,500 to launch a year long pilot program to increase access to foods and vegetables across Jackson, Mississippi. The company's goal is to reach 3 million children and 5,000 Boys & Girls Clubs chapters by 2030.
Hormel Foods will provide the equivalent of 70 million meals through cash and product donations. As part of its 20 by 30 Corporate Responsibility Goals, Hormel is continuing reformulations to be more clean label, increase nutrients and reduce added sugars and sodium.  The company's CEO Jim Snee also made a personal $1.5 million commitment to fund the Baylor Collaborative on Hunger and Poverty Endowed Chair.
Smithfield Foods committed to publish an online ingredient glossary with clear information about ingredients added, include clearer labeling across all of its product lines by 2025, reduce sugars and sodium by 10% across it's entire product lien by 2025, reformulate all-natural and naturally cured products to simplify and transform ingredients and reduce wheat and sesame allergens. On top of this, the company will donate 200 million servings of protein, valued at $200 million, by 2025.
Tyson Foods has committed to invest $255 million into anti-hunger charities over the next seven years to expand access to protein products, with a focus on rural and underserved areas. The company will also commit and additional $20 million to provide evidence-based nutrition learning programs. Tyson will also reformulate its prepared foods portfolio to improve its nutritional values.
Published on October 4, 2022
Our Updates, Delivered to You
Receive the latest updates from the Consumer Brands Association.