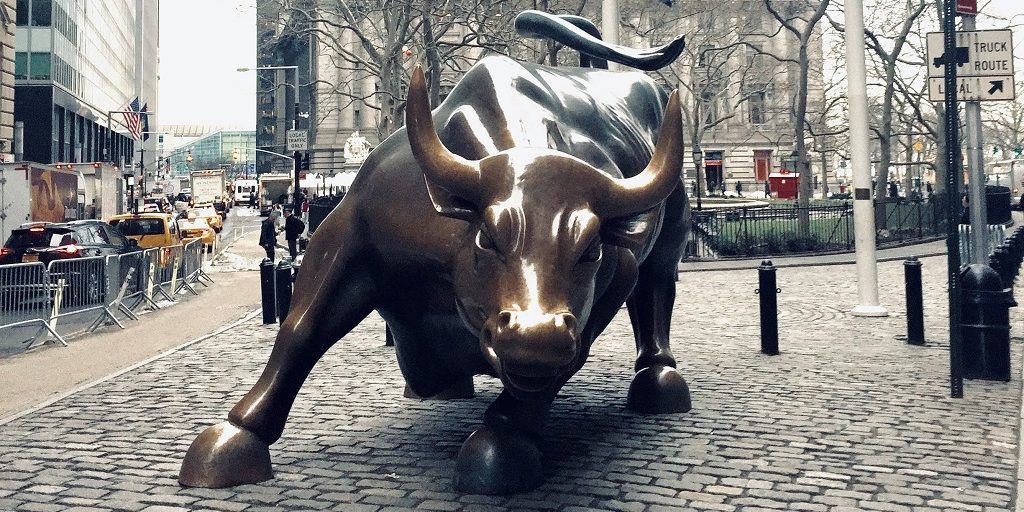 Blog
Doing Business Under the Wall Street Microscope
The long-awaited Uber IPO has made its debut on the New York Stock Exchange on the heels of its chief rival, Lyft, which went public in March but has struggled with investor skepticism since its entrance. Uber has moderated its valuation in the wake of Lyft's performance and has been seeking to rehabilitate its image on its IPO roadshow.
The drama of the ridesharing IPOs is the latest Wall Street soap opera and evidence of the microscope under which public companies today operate. That microscope is a stark reality for the CPG industry, where 45 of the 50-largest companies in the industry are publicly traded.
In the era of 24/7 media coverage, fake news and Twitter whiplash, it is a challenging time to be a publicly traded company. Couple that with regulatory demands, responsibilities to shareholders and the ever-present threat of activist investors, it's enough to make any company question if the opening bell should toll for them.
Twitter as a Market Mover
Elon Musk's Twitter account is Wall Street's yoyo. The Tesla CEO boasts 26 million followers and a penchant for moving markets within character limits. He nearly caused a riot when he tweeted last August that he had funding secured to take Tesla private. The SEC opened an investigation the next day, ultimately landing on a settlement that forced Musk to step down as Tesla's chairman for three years, required public statements — tweets included — about the company to be screened by legal, and heaped $40 million in fines on both Musk and Tesla.
It doesn't have to be the CEO or anyone officially involved with the company to cause a stir. On April 23, 2013, the Associated Press Twitter accounted tweeted, "Breaking: Two Explosions in the White House and Barack Obama is injured." Though the tweet was quickly denounced as false and the result of a hack, it sent markets reeling. The Dow plunged and the S&P reportedly lost more than $136 billion in market cap. They were quick to recover, but evidence of the volatile nature of Wall Street.
It's Tough to Play the Long Game on a Quarterly Basis
The playing field is different for public companies. Small utterances by C-suite leaders can lead to a near-instant change in stock price — for better or worse. In 2014, HomeAway CEO Brian Sharples hinted at more aggressive marketing tactics to compete with Airbnb. The company had only been public for three years, and Sharples may have been caught off-guard by the reaction. Within days, J.P. Morgan downgraded HomeAway's stock; shareholders worried that the cost of a marketing campaign would eat into margins; and bankers that operate on a quarter-to-quarter schedule weren't willing to be patient.
"Here's the issue about being a public company: If you're private, you just make a decision. You don't have to tell anybody," Sharples told Inc. "If you're going to telegraph decisions, analysts need numbers to plug into their models."
The stock ultimately recovered, and the marketing campaign won HomeAway a coveted CLIO award, but it was a bumpy ride to learn that playing the long game needs to be carefully messaged and throwing Wall Street for a loop has consequences.
Some companies have opted to retreat from the publicly-traded eye. Michael Dell famously took Dell Inc. private in 2013 to get out of the Wall Street spotlight. A year into his decision he shared in Wall Street Journal, "Privatization has unleashed the passion of our team members who have the freedom to focus first on innovating for customers in a way that was not always possible when striving to meet the quarterly demands of Wall Street."
Dell is once again on the New York Stock Exchange, after five years away to innovate, but time away gave perspective that is undoubtedly serving the company now.
Innovation is Dead. Long Live Innovation.
There is an established belief that once a company goes public, innovation slows. Where an appetite for risk and an eye on long-term growth used to take center stage, the company's focus shifts as it manages to quarterly earnings reports and accurate forecasting. While not true at many public companies, it's reasonable that the myth gained traction. Kodak developed the world's first digital camera but couldn't get approval because of fear it would cut into its film business. Blockbuster failed to see the potential of an innovative startup called Netflix for fear of changing its business model and profitability.
Without a focus on innovation, short term success will be just that — short term.
Conagra is one bright spot when it comes to public company innovation. CEO Sean Connelly recently told CNBC's Jim Cramer, "You have to innovate every single year and execute every single year."
The company — home to iconic brands like Healthy Choice and Marie Callender's and emerging brands like Angie's BOOMCHICKAPOP and Udi's — recently acquired Pinnacle Foods, and with it, the Birds Eye line that is allowing them to capitalize on the plant-based movement. It is also looking to personalized digital and social channels to reach new demographics. It has proven to be a smart strategy — Conagra stock is up more than 40% year to date.
"Brands are evergreen but only if you infuse them with modern attributes," said Connelly. "Our focus is making sure these brands resonate with young consumers."
Without a focus on innovation, short term success will be just that — short term. Although Dell has returned to being a public company, what Michael Dell shared during the company's private hiatus rings true. "We need to find ways to get out of the destructive cycle of nearsighted decision-making and focus on a future that is far beyond the next quarter or fiscal year or election," he wrote in Wall Street Journal. "In this fast-paced, uncertain time, one thing is certain: If we aren't the ones inventing the future, someone else will be."
---
In a conversation moderated by CNBC's Lauren Hirsch at the Leadership Forum, Kaumil Gajrawala and Caroline Levy, two veteran CPG sector analysts and Wall Street watchers, will share their views on the market, the challenges facing branded CPG stocks and the road ahead.
Through inspiring and insightful content, the Leadership Forum elevates the industry by strengthening those who lead it. It will be held Aug. 14-16, at the Broadmoor in Colorado Springs, Colorado.
Our Updates, Delivered to You
Receive the latest updates from the Consumer Brands Association.