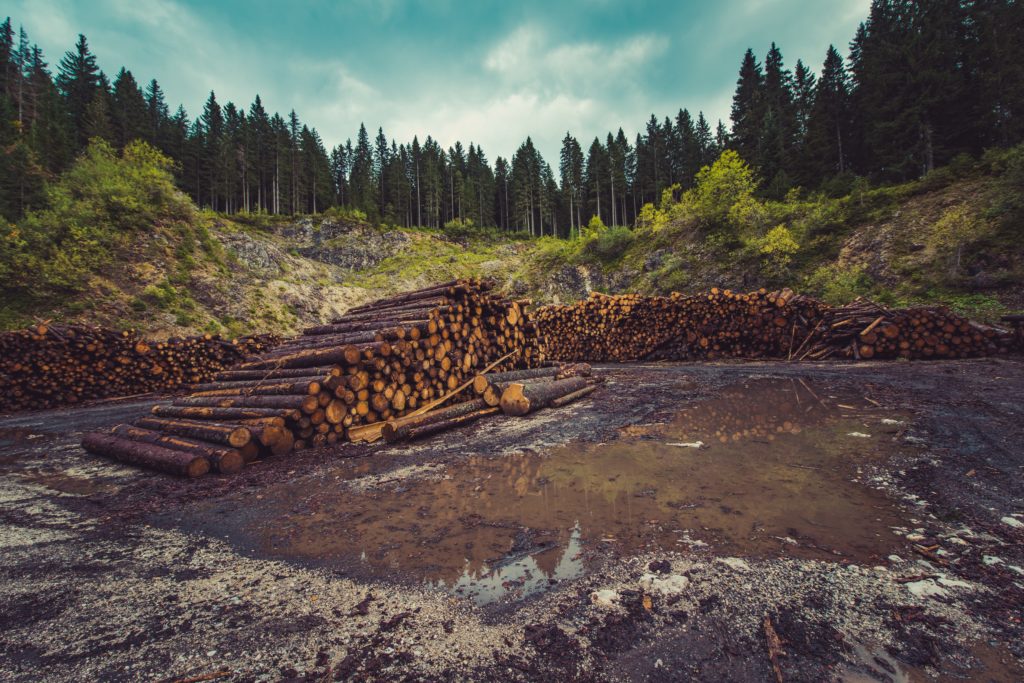 Blog
If a Tree Falls in Canada, Does it Cost More to Make Your Toilet Paper?
If you've taken on a home renovation recently, you may have had sticker shock at the price of lumber. Record demand has driven the cost of lumber up more than 400% in the last year, a rush that has led to a crime spree in Canada as thieves have turned to stealing from construction sites.
But the skyrocketing cost of lumber impacts far more than the construction industry. The CPG industry is heavily dependent on lumber, not only for packaging and paper-based products, but also to keep the supply chain running with pallets required to ship products. Like the lumber they're made from, pallet costs are up 400% — if you can find any to purchase.
The increasing cost is a hurdle, but supply scarcity is a literal roadblock to delivery. The National Watermelon Association issued an ominous warning, given the shortages of wooden crates they rely on to get product to consumers: "There is much confusion and angst surrounding this very significant issue, with cancellations, panic and anger all mixed together. It is possibly the most significant (and threatening) issue that we have ever seen."
Wood pulp is a key ingredient in toilet paper, diapers, paper towels and other products. The cost of making those products is increasing astronomically right now. "We've never seen monthly price increases like this in the history of the business," Brian McClay, a pulp industry analyst, told CNN. He also shared that the price of wood pulp rose from $606 per metric ton in September to more than $907 per metric ton in April.
The consequences of companies being unable to make products — or move what they make — will show up for consumers as shortages and out of stock items. We can't allow that to happen. And I do mean allow. The tight market isn't only a simple supply and demand issue that will alleviate in time. There are government policies that are exacerbating current constraints.
For lumber, specifically, a 9% tariff on Canadian lumber may have been intended to level the playing field — but with current demand, temporary flexibility may help ease a tight market. According to the National Association of Home Builders, approximately one-quarter of the softwood lumber used in the U.S. comes from Canada, underscoring the outsized impact a restrictive tariff can have on overall lumber and wood pulp supply. The issue is on the radar of the Biden-Harris administration. U.S. Trade Representative Katherine Tai shared at a May 12 Senate hearing, "In order to have an agreement and in order to have a negotiation, you need to have a partner. And thus far, the Canadians have not expressed interest in engaging."
Examples like this are common across commodities and the global supply chain. Policies reverberate across the supply chain, sometimes causing unintended disruptions or higher costs. One-off problems get mired by issues in other areas of the supply chain, so while lumber prices climb and pallets remain in short supply, the freight market is also tightening. Even if a bunch of pallets suddenly became available, how would they reach shippers and retailers if trucks aren't available? DAT data showed that there were eight loads for every available dry van truck in early May.
There isn't a silver bullet solution to increase trucking capacity, but many small steps can add up to a significant impact — making it more likely that there is a truck available when there are pallets to ship. For example, fast-tracking modernization of truck size and weight rules and preserving current Hours of Service regulations to make better use of existing capacity are two options Consumer Brands called for in a recent letter to the Biden-Harris administration.
While lumber prices have modulated some recently, the shockwaves of its incredible peak will continue to reverberate as supply catches up with demand. And, most importantly, it is one commodity of thousands that go into getting essential products delivered to consumers. What's happening with lumber isn't patently different than what we're seeing with aluminum, wheat, corn, gas…you name it. It is the perfect storm of rising costs in every link of the supply chain, with no certainty of when the weather will change.
Will policymakers step up to the plate and help industry address these challenges — as we have requested — or stand idly by as consumers pay the price? It won't take long to find out the consequences of inaction.
Published on May 27, 2021
Our Updates, Delivered to You
Receive the latest updates from the Consumer Brands Association.