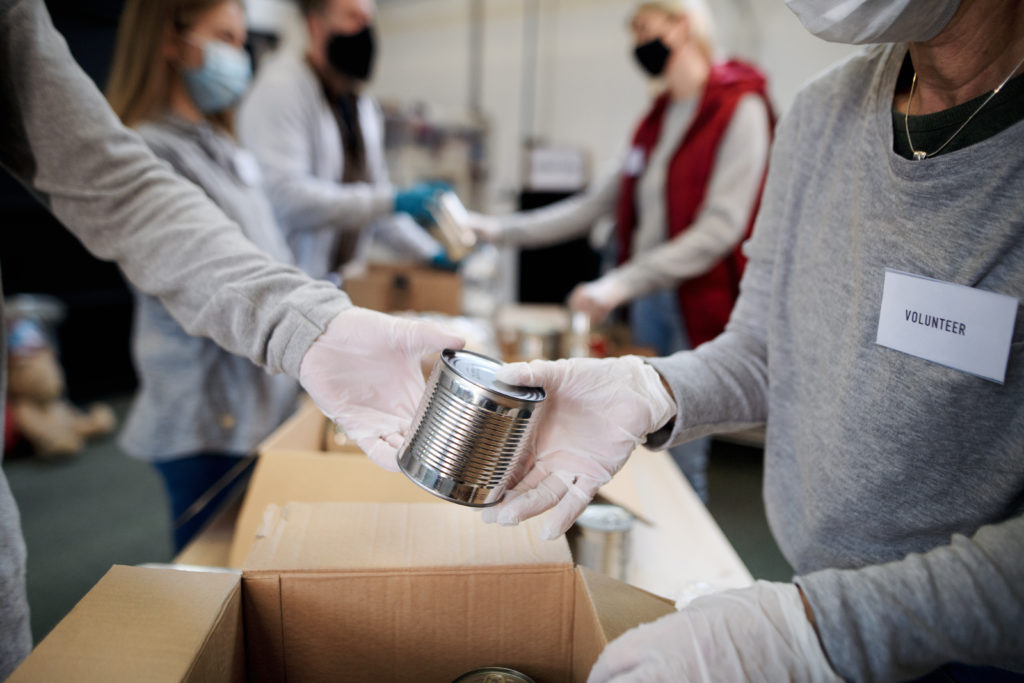 Blog
Industry Response: How the Makers of America's Food, Beverage, Household and Personal Care Products are Helping Maui Wildfire Relief Efforts
My home state of Hawaii has been at the front of my mind and closer to my heart than ever as I've followed the news no one ever wants to get – that historic wildfires have devastated the town of Lahaina on the island of Maui. It's meant a lot to hear, then, from many of our member companies who immediately sprang into action, knowing their products, time and donations could help, as the products Americans use every day quickly become essential during times of crisis.
Some of the industry's response efforts to date include:
The Coca-Cola Company is working closely with its Bottling Partners to provide water to the organizations leading relief efforts in Maui and activated its Employee Disaster Relief Fund to provide financial assistance to those impacted by the Maui wildfires. The Coca-Cola Foundation, the philanthropic arm of The Coca-Cola Company, has awarded a $350,000 grant to the American Red Cross, with an additional $100,000 donation by the company's North America Operating Unit (NAOU) to American Red Cross and $50,000 to the Hawaii Food Bank.
Colgate-Palmolive's matching gift program is available to all full-time U.S. employees who make a donation to eligible U.S. nonprofit organizations and will match donations dollar-for-dollar up to $8,000 per calendar year. The company also activated its Food, Shelter & Love Program through its Hill's Pet Nutrition brand to support displaced pets and pet families. Colgate-Palmolive is also working with their partners to donate health and hygiene products.
The Conagra Brands Foundation is providing financial donations to the American National Red Cross and World Central Kitchen and the foundation is matching dollar-for-dollar donations made by Conagra Brands employees to eligible nonprofits.
The Honest Company is partnering with Baby2Baby to provide Honest diapers and wipes to families impacted in Maui and will continue to work with them to provide support as the situation evolves.
General Mills is providing product to support Maui wildfire aftermath and national hunger relief efforts. General Mills employees can also support relief and recovery efforts by taking advantage of the company's Employee Giving program, which provides a $1 to $1 match up to $1,000 per calendar year.
Hormel Foods, the makers of SPAM® products, which has long been a beloved product in Hawaii, has donated cash and SPAM® products with a retail value of more than $1 million and 100% of the proceeds from its "SPAM® Brand Loves Maui" t-shirt on SPAM.com will go toward Aloha United Way's Maui Fire Relief Fund.
Kellogg has donated more than 937,000 servings of food through their partners at Feeding America.
Kenvue made a $250,000 pledge to Direct Relief and began working with the organization, Feeding America/Maui Food Bank, and retail partners to donate personal care products and over-the-counter medicines. 
McCormick made a donation to longtime partner World Central Kitchen.
Mondelēz International, Inc. sent 1.3 million Clif bars to their partners at Convoy of Hope and launched a donation page featuring the Hawaii Community Foundation's Maui Strong fund. They also donated products through a local Maui Food Bank and will match all employee contributions to the American Red Cross.
PepsiCo and the PepsiCo Foundation are working with the Salvation Army and other local partners to provide more than $150,000 in support through funding for meals and services for Maui residents, shelf-stable meals to be distributed in local schools, and food and beverage product donations – in addition to activating employee giving and relief efforts.
Premier Nutrition employees assembled and donated 400 survival kits (hygiene items, batteries, etc.), adding individual personalized notes of encouragement and support for recipients, as well as collected donations of identified high-need items. Employees are also participating in the company's gift matching program. 
Reckitt is a proud Disaster Response Corporate Partner of the American Red Cross. Along with other partners, our contribution to disaster response helps ensure that funds are readily available for the American Red Cross to be on the ground helping in these troubling times. Dedicated American Red Cross workers are providing crucial assistance to residents and tourists who have fled these deadly fires by: Opening shelters in Maui and the Island of Hawaii with partners; supporting an evacuation center on Oahu for the almost 6,000 stranded tourists; and helping families find information about their loved ones, connecting with teams on the ground in shelters to cross reference with people who may be missing.
Rich Products Corporation and the Rich Family Foundation is making a financial donation to World Central Kitchen, a renowned organization dedicated to being first to the frontlines, providing meals in response to humanitarian, climate and community crises. This contribution will directly support the ongoing relief efforts in Maui, offering essential aid to those who have been impacted by the fires.
Utz Brands, Inc. donated to the Maui Food Bank.
Published on August 24, 2023
Our Updates, Delivered to You
Receive the latest updates from the Consumer Brands Association.