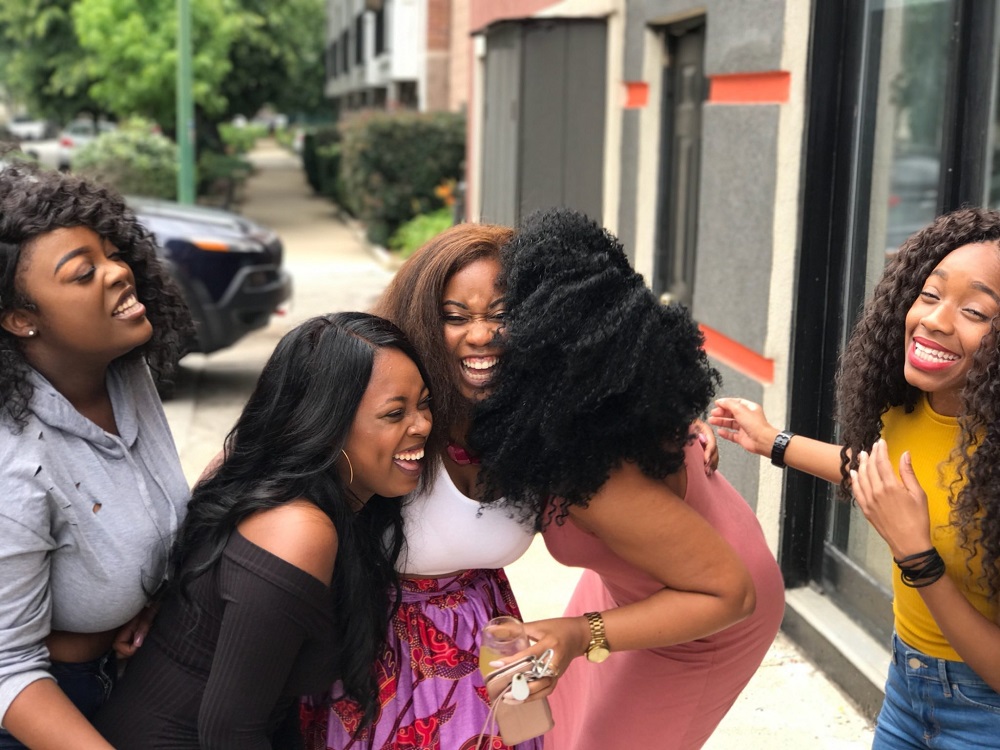 Blog
The Goods: June Brings Brighter Smiles, a Growing Workforce and Hybrid Diapers
The great American glow-up is on.
A year ago, people stocked their carts with canned goods and sanitizers to hunker down in their homes. Now, we're tracking a 40% rise in cosmetics sales year-over-year, as more people swap at-home staples for teeth whitener and lipstick to make their mask-less debuts.
For some, its good news — a small sign that better times are ahead. For us, it's a reminder that while the definition your daily "must-haves" will change, the need for them will not.
The consumer goods companies that made your lockdown necessities — yes, all that toilet paper — also make the coffee that will help motivate you for going to the office again and the sunscreen that will protect you as you venture back to the pool.
But they don't only make products. They also make an impact. The Goods is our new monthly series of stories from CPG companies — and it's the kind of good news that will make you crack a (potentially whiter) smile.
Clorox, Lysol Celebrate Safer Going Out
Venturing out after more than a year of lockdown? Cleaning product companies are here to ease the transition. Clorox has put $2 million toward programs to make public spaces cleaner, and Lysol-maker Reckitt just announced a "Come on Over" commercial campaign to encourage vaccinations.
The companies who helped us stay safe and sanitized throughout COVID-19 appreciate that their role protecting consumers isn't over — and it's a reason consumer trust in companies rose last year and several CPG companies recently topped Axios' most trusted brands list.
Deaf Community Finds Home at Hormel
When Abdullahi Moallin, an employee at the Jennie-O facility in Faribault, Minnesota, interviewed for his job, he needed a sign language interpreter. He'd lost his hearing during the civil war in Somalia. The team at Hormel quickly found that with a few accommodations, he became a shining star on the production floor and paved the way for others like him to thrive at the company. The plant has since hired more than a dozen deaf employees to the team.
We are honored that our film "Cooperation Beyond Words" was awarded the top honor in the diversity, equity & inclusion category at PRWeek's Brand Film Awards. In honor of the recognition, we will donate $5,000 to the National Association of the Deaf: https://t.co/pG9nNIrzmO pic.twitter.com/hfIuQbNUCt

— Hormel Foods (@HormelFoods) May 26, 2021
Hormel's action shows how companies can be part of building strong communities — in and out of the workplace.
Diapers are the New Hybrid Car
Procter & Gamble's Pampers brand has launched hybrid diapers. It may sound unusual, but the impact is serious: the design could help cut a third of diaper waste with new, reusable plant based liners. It's a baby step (bad pun intended) that can have a tremendous cumulative impact, when combined with other innovative efforts. Here are a few more that caught our eye:
---
Have good news you'd like to share with us? Get in touch with us here.
Published on June 23, 2021
Our Updates, Delivered to You
Receive the latest updates from the Consumer Brands Association.