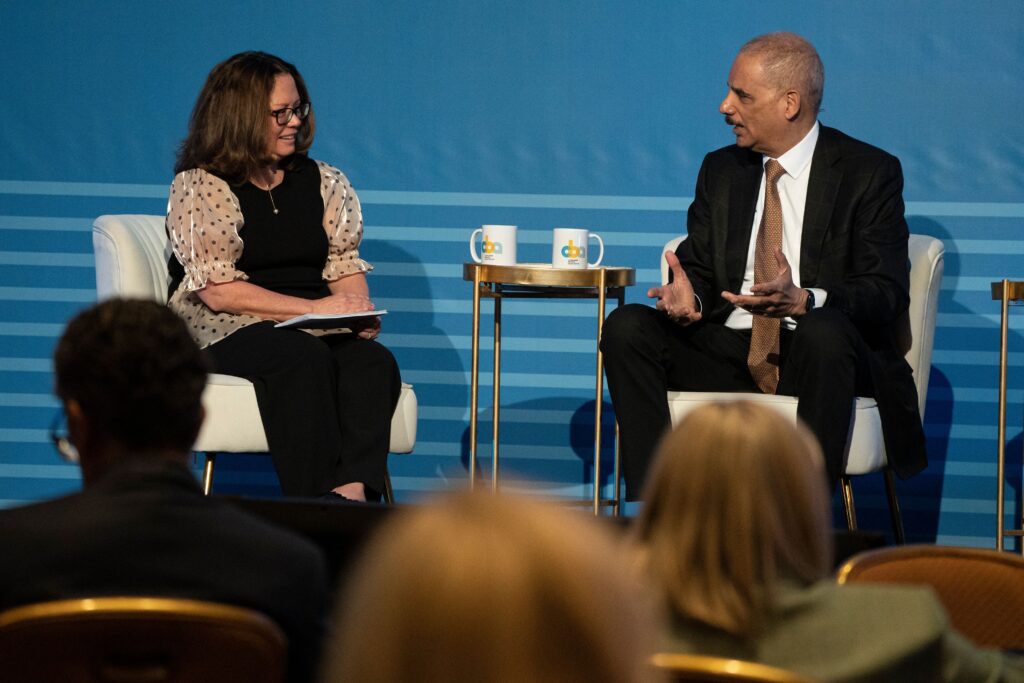 Blog
The Top Takeaways from the 2023 Consumer Brands CPG Legal Forum
Behind every CPG company's quest to deliver and delight consumers with the everyday products they use every day (42 per day, by our count) are its in-house counsel (supported by outside counsel) who nimbly manage risk and enable business opportunity by having eyes and ears on, well, everything. From stakeholder management to product marketing claims to litigation risk, lawyers in our industry are integral in ensuring brands can continue showing up authentically and in line with their ethos for consumers.
This year, our return to an in-person Consumer Brands CPG Legal Forum in Scottsdale, Arizona enabled attendees to dive into the critical legal issues of the day – as well as what may be coming next – while also expanding their professional networks in the industry. As I reflect on the 36-48 hours we spent together, a few overarching themes stood out to me:
The General Counsel role is layered, evolving and one of a few roles that can see across the entire organization.
With a bird's eye view of the company, General Counsels have earned a seat at the table on issues that go well beyond legal risk – a trend that is trickling down through the in-house counsel ranks. In fact, General Counsels are taking on more responsibilities, from aspects of public affairs to compliance and enterprise risk. As former U.S. Attorney General Eric Holder noted, the concept of stakeholders continues to evolve as does the need for lawyers to evaluate how to serve their brands as clients.
Nearly all CPG lawyers serve as ESG lawyers.
A consistent theme at the event was the focus on issues related to ESG, especially the "E." From consumers and other stakeholders demanding more information related to environmental issues like recycling, climate and water to creative plaintiffs' firms, lawyers must help their companies navigate the opportunities and risks related to ESG.
There is no shortage of legal work.
When you add evolving in-house roles, expansion of the stakeholder community and growing focus on ESG to the threat of increased litigation and scrutiny of ingredients and chemicals, you get an industry of highly engaged lawyers. With no decline in sight, for members, please make sure you are taking advantage of our monthly litigation exchange and issue specific (chemicals management, e-commerce labeling, etc.) groups.
The CPG legal community is strong and even stronger when it comes together.
Our legal community is collegial and connected and, as with their day jobs, can pack in a lot of learning and sharing in a short period of time. It was our pleasure to host this group and create a forum for the exchange of expert insights and lessons learned. Which reminds me: Have you had the chance to survey the CPG Legal Forum? To help us plan next year's event, please complete a quick survey about your experience.
There is something special about getting so many lawyers in the same room – I'm still mulling over many of the thoughtful questions and pointed commentary that will undoubtedly shape our work at Consumer Brands and certainly how we design next year's CPG Legal Forum.
Speaking of next year, a reminder that the 2024 CPG Legal Forum will be held at Los Angeles' premier oceanfront resort, Terranea Resort, with spectacular views of the Pacific – a great setting for our community to continue to learn and connect. We will continue to stay in touch on legal affairs engagement opportunities with Consumer Brands—but please reach out to me or Joseph Aquilina in the meantime.
Published on March 2, 2023
Our Updates, Delivered to You
Receive the latest updates from the Consumer Brands Association.