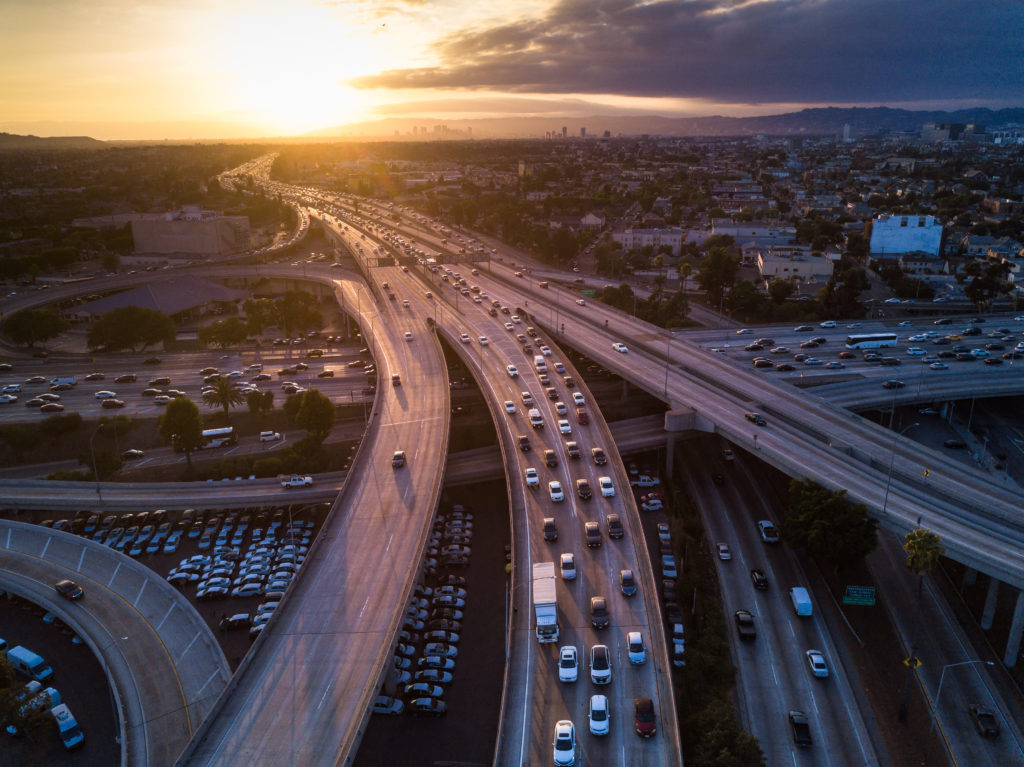 Blog
Trucking Capacity is in a Jam
We live in an on-demand culture. We expect what we want, when we want it, at an affordable price. And we typically don't think beyond the store or the mailbox about how it gets to us.
But what if your daily essentials didn't arrive? What if you went to the store to find an empty shelf or went online and found your favorite sunscreen cost more than last time you bought it?
As Infrastructure Week kicks off, we are reminded of this looming transportation crisis that threatens the availability and affordability of the products we all depend on. Eighteen of the 25-largest CPG companies say rising transportation costs have already or may lead to higher prices. Impending truck shortages, driver restrictions and crumbling infrastructure are all contributing to this issue, and American shoppers may end up paying for it.
Demand is Outpacing Supply
Today, there's only one truck available for every 12 loads that need to be transported. Demand for more trucks is exploding as ecommerce continues to grow, and auto manufacturers simply can't keep up, with a backlog of more than 200,000 trucks.
But even if the nation's trucking supply could keep up with demand, available drivers are still needed to operate them. With nearly 900,000 new drivers needed over the next 10 years and only 108,000 expected to be hired, demand is sharply outpacing supply. Low unemployment rates mean a tight labor market and intense competition across every industry.
Last year, companies offered a 10% pay raise on average, according to the National Transportation Institute, on top of hefty signing bonuses to attract new recruits. Trucking companies are doing their best to stay competitive, but the average age of the American truck driver is 49 and as a large portion of drivers begin to retire, the market will remain tight even if the broader economy changes.
Regulations and Government Inaction Further Constrain Capacity
Illogical regulations complicate matters even further, allowing CDL-licensed drivers under 21 to make cross-state journeys that are hundreds of miles long, but prohibiting them from driving just a few miles to make a delivery across state lines. We want safe drivers, but state boundaries aren't the guardrails for safe driving.
Though legislation has floated around Congress for years and the Department of Transportation has launched a pilot program, as it stands today, trained truck drivers in the military are not able to take their skills into the commercial marketplace once leaving the service if they are under 21.
Of course, the elephant in the room is infrastructure. America's well-documented infrastructure crisis leaves trucks stuck in traffic longer, missing narrow delivery windows. The American Transportation Research Institute found that congestion on our roadways costs 1.2 billion hours in lost productivity annually — the equivalent of 425,533 truck drivers sitting idle for an entire year.
But America's infrastructure problem won't just mean a few extra bumps in the road or some inconvenient slow-downs on the highway. In 2016, the American Society of Civil Engineers projected America would lose nearly $4 trillion in GDP 2.5 million jobs by 2025 if significant investments were not made in our nation's crumbling infrastructure. Our infrastructure supports millions of jobs and CPG products, empowering every family across the country. It is imperative that Congress acts soon to begin building infrastructure for tomorrow, before consumers pay the price.
Washington cannot sit idly by any longer. Americans rely on the daily essentials the CPG industry creates at the affordable prices they have come to expect. Ignoring America's transportation problems today could mean a crisis tomorrow.
To learn more about the transportation crisis, read Consumer Brands' CEO Geoff Freeman's new op-ed in The Hill.
Published on May 13, 2019
Our Updates, Delivered to You
Receive the latest updates from the Consumer Brands Association.