Gain insights and perspectives from the top leaders in CPG.

Insights on Demand
Miss a CPG Speaks session? Your access to the CPG industry's best and brightest minds is below.
With hard-hitting topics featuring industry leaders, CPG Speaks sessions are packed with relevant, actionable insights for each sector of the consumer goods industry. We're continually curating some of our series' most impactful moments — as they happen.
A Conversation with Jesper Nordengaard
Executing on a strategy and leveraging improved capabilities are keys to driving growth for Colgate-Palmolive North America and represent critical areas for President Jesper Nordengaard. Jesper shared broad CPG trends and what he's seeing across the Colgate-Palmolive product portfolio, including personal care and pet food. He provided insights gained during his over 20 year career journey from product manager to President, and how building high-performing teams and a fearless organization is central to driving growth and business impact, sharing how this comes to life at Colgate-Palmolive.
A Conversation with Kathy Widmer
With over three decades of experience in the consumer packaged goods industry, Kathy shares her unique perspective on the evolving consumer landscape and the role of innovation in meeting changing needs. She dives into Kenvue's commitment to diversity, equity and inclusion, and how these strategies are coming to life within the company. Kathy offers insights into her leadership style – a key component of ensuring the mission is met – encompassing how she approaches decision-making, fosters collaboration and inspires her team to achieve their full potential.
A Conversation with Jim Snee
Jim Snee, chairman of the board, president and CEO, Hormel Foods Corporation joined Consumer Brands for CPG Speaks on January 18. During the session, Jim and David discussed the state of the business, ESG and sustainability and trust in brands from consumers and employees.
Balancing Performance and Purpose
Danone North America's CEO, Shane Grant, discusses the intersection of Performance and Purpose, and how the North American team of 6,000 passionate Danoners is delivering on the company's growth strategy.
Shane provides insights into the company's transformation over the last two years to meet the ever-evolving needs of customers and consumers; how Danone delivers on its mission to bring health through food to as many people as possible; the company's approach to engaging on important societal issues; and how it is embedding open dialogue within new hybrid work models.
How Clorox Passed the Pandemic Test
Linda Rendle, chief executive officer, and Stacey Grier, senior vice president and chief marketing and strategy officer, reflected on the past two years and discussed how they kept employees safe and met product demand – all while keeping consumers and communities at the center.
PRESENTED WITH: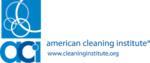 Applying Learnings on Employees and Consumers
Sponsored by: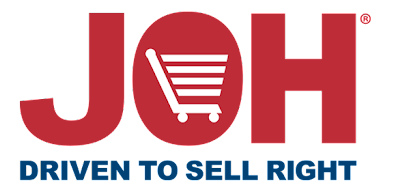 Chris Hood, president of Kellogg North America, shared the company's response to the pandemic and evolving consumer trends and discussed how the company remains agile in the face of a fast-moving environment and the importance of leveraging purpose to unlock growth.
Driving the Business of Tomorrow
Sponsored by:

Dylan Lissette, president and CEO of Utz Quality Foods, and Mark Smucker, president and CEO of The J. M. Smucker Co., shared how they are adjusting company operations, evaluating and diversifying their iconic brand portfolios and adapting to new consumer trends. The also talked about getting employee buy-in and its critical role in driving long-term success.
Presented with: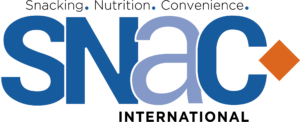 Get insights and learn from
CPG Executives.
Register for upcoming CPG Speaks sessions today.
Our Updates, Delivered to You
Receive the latest updates from the Consumer Brands Association.