Access. Insights. Ideas.
Upcoming Session
Driving the Business of Tomorrow with Dylan Lissette and Mark Smucker
April 27 | 2:00 p.m. EDT
Presented with: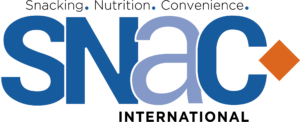 Dylan Lissette, president and CEO of Utz Quality Foods and Mark Smucker, president and CEO of The J. M. Smucker Co., will share how they are adjusting company operations, evaluating and diversifying their iconic brands and adapting to new consumer trends. They'll also talk about getting employee buy-in and its critical role in driving long-term success.
---
Miss a Session?
With hard-hitting topics featuring industry leaders, CPG Speaks sessions are packed with relevant, actionable insights for each sector of the consumer goods industry. We're continually curating some of our series' most impactful moments — as they happen.
---
Get in touch.
Have an idea that should be considered for CPG Speaks?
Submit your proposal, including description, speaker names and relevance to the CPG industry.
Our Updates, Delivered to You
Receive the latest updates from the Consumer Brands Association.