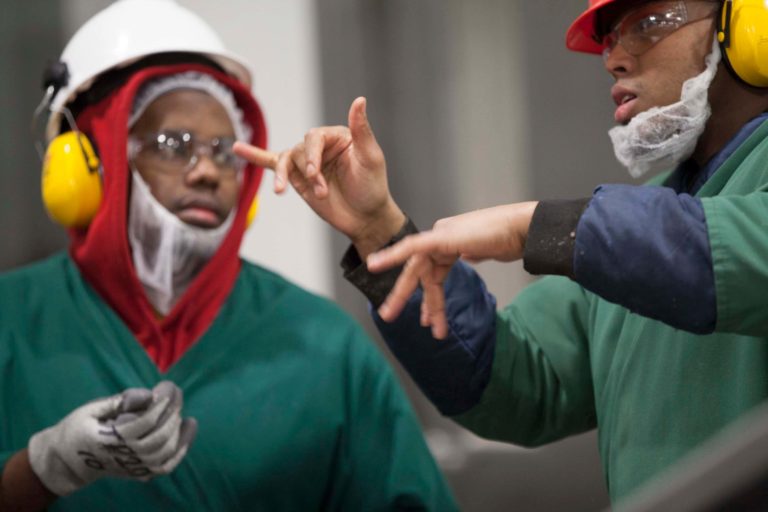 Meet Abdullahi Moallin
As part of the hiring process at the Jennie-O Turkey Store in Faribault, Minnesota, Tung Truong, a production supervisor, takes applicants on a plant tour. Abdullahi Moallin stood out from the group right away. He had brought with him an interpreter who was rapidly translating Truong's words into American Sign Language.
Moallin, who was born in Somalia, lost his hearing as a child when his house was hit by rockets during the country's Civil War. In 2014, as a teenager, he emigrated to the United States with his family. "When I first came to America," he signed recently, "I didn't have any school, nothing. So it was really a struggle." The opportunity Truong gave him to work for Jennie-O was a turning point. Working on the tray-pack production line, Moallin proved to be a reliable worker and a remarkably fast learner.
Tung Truong soon hired his second deaf employee. Now, only a few years after hiring Moallin, nearly a third of his 37 team members are deaf or severely hard of hearing.
Read the full story on hormelfoods.com.
Abdullahi Moallin
Plant Employee, Jennie-O Turkey Store in Faribault, Minnesota