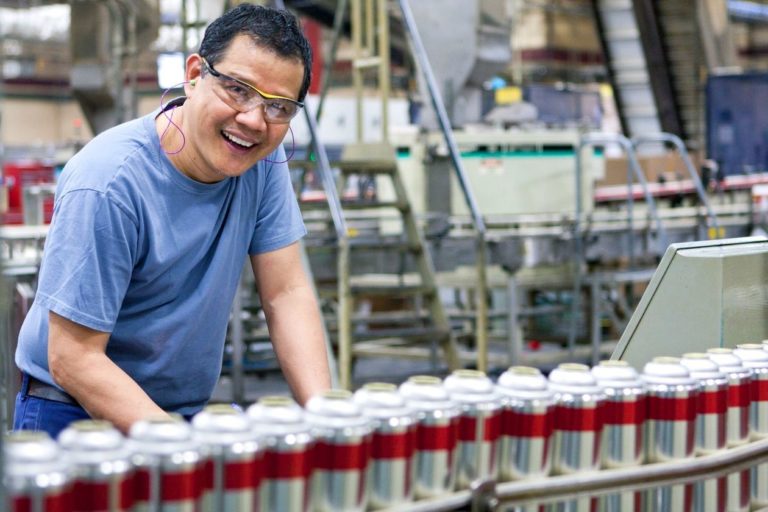 Photo: A Lysol employee 
Meet the Team
For 24 years, Gabe Scuderi had what he considered to be a regular job.
That changed one afternoon in March when he returned home from the Lysol factory where he works to find his daughter waiting for him. She had been watching news coverage of the coronavirus pandemic and told him that by manufacturing disinfectant spray, he was "literally helping to save the entire world right now."
The rapid spread of COVID-19 has transformed the way Lysol employees see themselves at the company's New Jersey factory, owned by U.K.-based Reckitt Benckiser.
Scuderi, a 54-year-old Italian immigrant, remembers the moment in sharp definition: "It's the first time I felt this isn't only a job. We're on the front lines now."
The Lysol Manufacturing Team
New Jersey