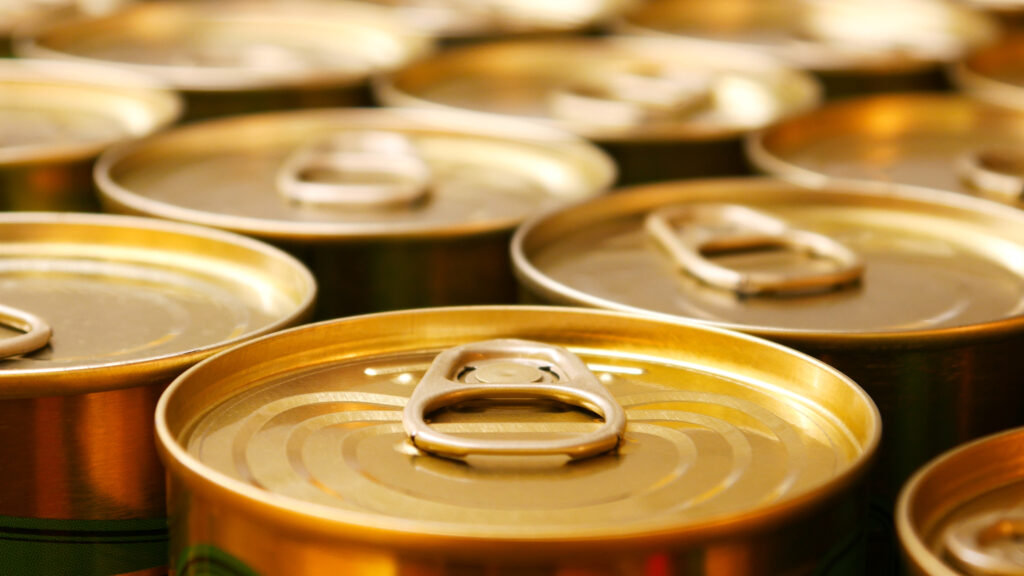 Press Release
Coalition warns against proposed tariffs that would kill jobs and raise consumer prices
ARLINGTON, Va. – The Consumer Brands Association led a coalition of America's most prominent food companies, agriculture stakeholders and national retailers today to urge for a thorough review of proposed duties on tinplate steel imports. In a letter to the Department of Commerce and the U.S. International Trade Commission (ITC), the coalition cautioned that the proposed tariffs would raise the cost of essential canned products, disproportionately burdening the country's most vulnerable consumers.
The letter is in response to a petition filed with the ITC by steelmaker Cleveland-Cliffs to impose tariffs of up to 300% on tinplate steel imports from eight countries. Tinplate steel is the principal material used to produce cans that package a variety of goods – from soup to hairspray – in the home of every American consumer. Recent studies show the proposed tariffs would raise consumer costs on a wide array of products packaged in tinplate steel and imperil union and non-union manufacturing jobs. The impact will be especially acute on vulnerable populations.
"Significant job losses, inflation, increased imports of consumer goods, waning reliance on domestic agriculture, and compounding socio-economic disparities are inevitable if the petitioner's claims are accepted," the coalition said.
The signatories argued that the tariff petition obscures critical facts of the case and outlined core concerns driving their opposition. They warned that domestic steel producers can only supply about 50% of U.S. can manufacturers' demand for steel and that many can-making specifications can only be met by using steel from foreign manufacturers. For example, drawn-and-ironed steel is commonly used in canned food products but is not produced in commercial quantities domestically.
"Indeed, the prohibitively high tariffs requested in the petition will lead to domestic shortages, which will, in turn, threaten nearly 40,000 union and non-union American jobs in industries that make or use steel cans. Imports from the very few countries that are not subject to investigation cannot make up for the shortages," the coalition said.
"When the Department of Commerce and ITC take a clear look at the facts, they will find that the costs of the proposed tariffs – to consumers and to workers – would vastly outweigh any benefits," said David Chavern, president and CEO of Consumer Brands.
###
The Consumer Brands Association champions the industry whose products Americans depend on every day, representing nearly 2,000 iconic brands. From household and personal care to food and beverage products, the consumer-packaged goods industry plays a vital role in powering the U.S. economy, contributing $2 trillion to U.S. GDP and supporting more than 20 million American jobs.
Published on May 18, 2023
Our Updates, Delivered to You
Receive the latest updates from the Consumer Brands Association.