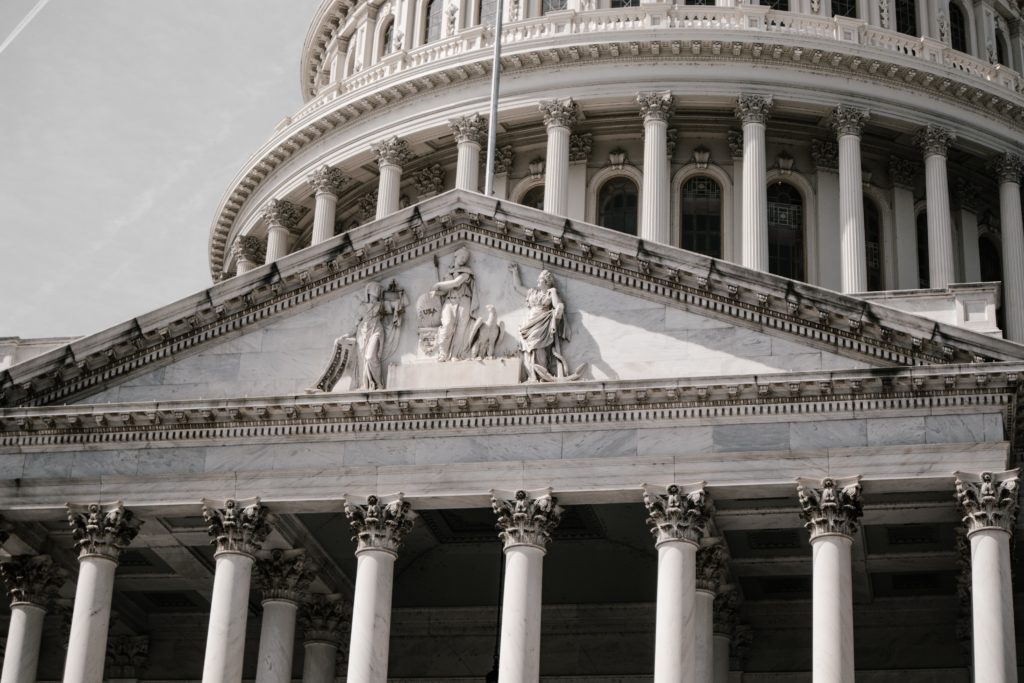 Press Release
Consumer Brands Calls for Urgent FDA Reform in Senate Testimony
Calls on FDA to Restructure Under a Single Head for the Food Program 
ARLINGTON, Va. – The Consumer Brands Association's vice president of product policy, Sarah Gallo, testified in a Senate Appropriations agriculture subcommittee hearing today about how to modernize the FDA by addressing structural and governance issues in the agency's food program, as these much needed reforms will directly impact food, beverage and personal care companies across the entire consumer packaged goods industry. 
Gallo was one of two witnesses, along with a representative from Consumer Reports, selected to represent the consumer and industry perspective on a private sector panel that immediately followed the panel of FDA witnesses led by Commissioner Robert Califf. 
In her testimony, Gallo urged FDA to take immediate action to unify its foods program under a single head, streamlining the siloed structure that exists today and establishing greater efficiency. This appointee would have direct line authority over the Center for Food Safety and Applied Nutrition (CFSAN), Center for Veterinary Medicine (CVM) and the food-related components and operations of the Office of Regulatory Affairs (ORA). 
"The lack of a single, full-time, fully empowered, expert leader affects all aspects of the FDA's food program," she said in her opening statement. "Inefficient decision making has slowed reviews, hindering progress and even rendering innovation obsolete. Inexperienced and undertrained inspectors are being sent into the field. A split and siloed food program undercuts communication and collaboration at the expense of efficiency and responsiveness."  
Beyond unifying the food program leadership, Gallo called on FDA to take further steps, convening an independent panel of experts to address modernizing inspections, labeling and recall processes, addressing e-commerce and emerging technology and new models for collaboration with industry.  
"A decade ago, we would have thought about modernizing FDA to move at the speed of business. Years later, it is essential that FDA is reformed to move at the speed of the consumer, meeting their rapidly changing preferences and demands," she said. 
Gallo also recommended FDA make permanent policies that worked during the pandemic and continue to work in today's operating environment. These include developing remote regulatory assessments, providing "speed of business" responses to emerging issues, expediting creation of just-in-time best practice documents and maintaining food labeling flexibility.  
"The COVID-19 pandemic created unprecedented challenges for the CPG industry, demanding new approaches to manufacturing processes and temporary changes to government policies and regulations," Gallo said. "Many of these crisis-driven actions have proven as safe and more efficient at achieving the goals of pre-crisis public policy and should be made permanent."  
Finally, Gallo stressed that FDA can and must make some of these changes now and specifically pointed out that the creation of a deputy commissioner for foods does not require an act of Congress or rulemaking and that, in fact, the position existed during the Obama administration and worked to ensure programs and oversight work at optimal levels. 
"The CPG industry is accountable to and responsible for the consumers it serves. Working at the speed of the consumer requires a strong, modernized FDA — one that is structured, governed and funded for success. That may not be the case today, but it is also not the fate of tomorrow if FDA chooses to make smart, needed changes," she concluded.  
Click here to view Gallo's full written testimony on behalf of Consumer Brands. 
###   
The Consumer Brands Association champions the industry whose products Americans depend on every day, representing nearly 2,000 iconic brands. From household and personal care to food and beverage products, the consumer packaged goods industry plays a vital role in powering the U.S. economy, contributing $2 trillion to U.S. GDP and supporting more than 20 million American jobs. 
Published on July 20, 2022
Our Updates, Delivered to You
Receive the latest updates from the Consumer Brands Association.