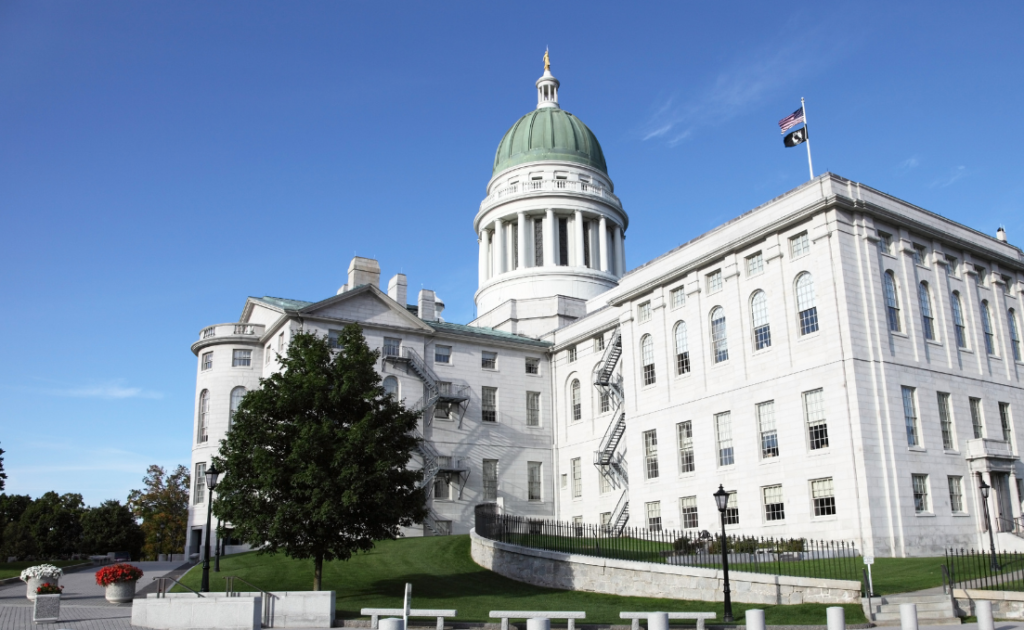 Press Release
Consumer Brands Honors Curtis Picard and Christine Cummings with Excellence in Government Affairs Award
FOR IMMEDIATE RELEASE
Contact: [email protected]
Maine leaders recognized for their partnership with consumer packaged goods industry
ARLINGTON, Va. — The Consumer Brands Association announced today that Curtis Picard, president and CEO of the Retail Association of Maine, and Christine Cummings, executive director of the Maine Grocers and Food Producers Association (MGFPA), are the recipients of the 2020 Consumer Brands Association Excellence in Government Affairs award, presented virtually during this year's Food Industry Association Executives annual meeting.
The award, which is given each year to outstanding state association executives in recognition of their partnership with Consumer Brands and its members, was presented to Picard and Cummings following their support of the industry throughout the year, particularly during Consumer Brands' engagement with the Maine legislature and Governor Mills on the issue of extended producer responsibility (EPR).
"Curtis and Christine are true champions of growth and innovation for the consumer packaged goods industry in the state of Maine, and we're honored to have their continued support and partnership, especially during this tumultuous year," said Bryan Zumwalt, executive vice president of public affairs for Consumer Brands. "Their knowledge of Maine and its business climate and political environment provide important perspective and experience to a large coalition of stakeholders, and we're pleased to recognize them with this year's award."
Picard joined the Retail Association of Maine in 2007, where he leads the association's advocacy efforts on behalf of the state's retail industry, striving to create a more positive business environment, strengthen Maine's economy and advance retail interests for a prosperous future for business owners, employees and consumers alike. Picard also serves on the board of directors of Topsham Development, Inc. and the Maine Society of Association Executives.
"I am honored to be recognized alongside Christine Cummings of Maine Grocers and Food Producers Association with this award," said Picard. "Maine is a small state and productive relationships are critical in navigating complex issues like EPR."
Cummings became the executive director of MGFPA in 2017 after having worked in supportive membership and marketing roles. Her work is focused on the growth and success of the state's grocers and food producers and expanding members' business through government and industry advocacy, networking and education.
"It's a privilege to work alongside the Retail Association of Maine and Consumer Brands Association, who both exemplify professionalism and excellence, and collaboratively address issues that impact our respective members," said Cummings.
"Our industry is strengthened through partnerships with leaders like Curtis and Christine, and I look forward to another year of mutual support and engagement between CPG and our retail and food partners," said Zumwalt.
###
The Consumer Brands Association champions the industry whose products Americans depend on every day, representing more than 1,700 iconic brands. From household and personal care to food and beverage products, the consumer packaged goods industry plays a vital role in powering the U.S. economy, contributing $2 trillion to U.S. GDP and supporting more than 20 million American jobs.
Published on November 11, 2020
Our Updates, Delivered to You
Receive the latest updates from the Consumer Brands Association.