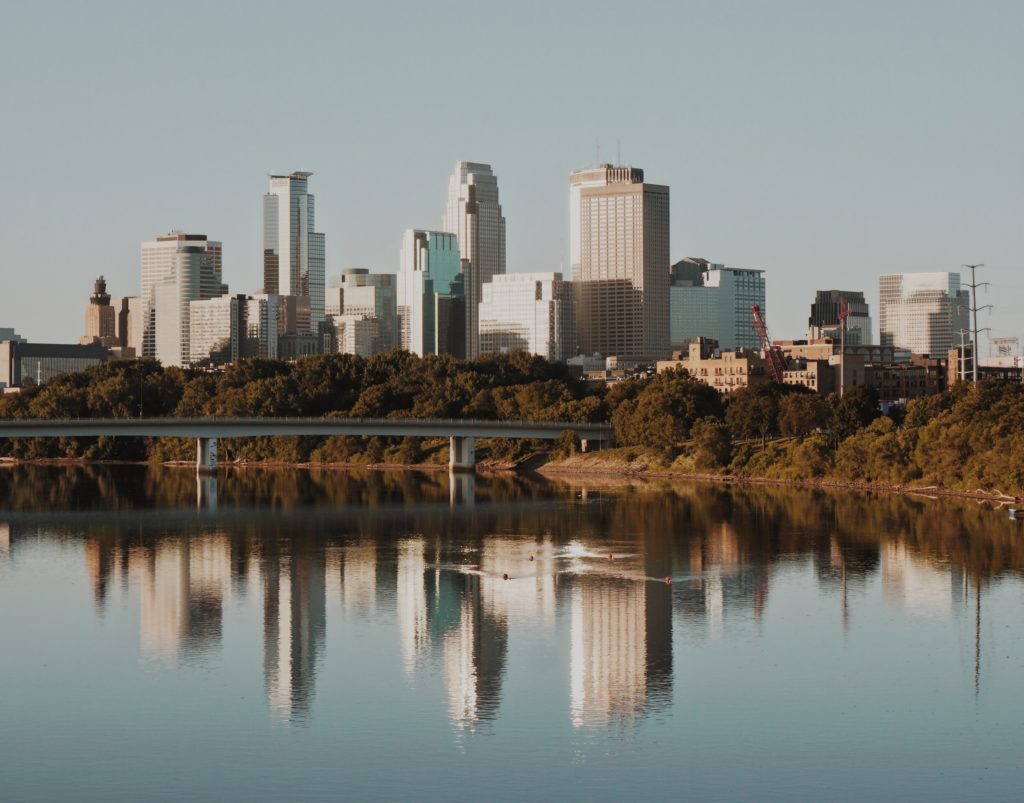 Press Release
Consumer Brands Honors Jamie Pfuhl with Excellence in Government Affairs Award
FOR IMMEDIATE RELEASE
 Contact: [email protected]
ARLINGTON, Va. — Today, the Consumer Brands Association honored Jamie Pfuhl, president of the Minnesota Grocers Association, with the 2021 Consumer Brands Association Excellence in Government Affairs award, presented during this year's annual Food Industry Association Executives meeting.
The award, which is given each year to outstanding state association executives in recognition of their partnership with Consumer Brands and its members, recognizes Pfuhl for her support of the industry throughout a challenging year marked by continuous supply chain disruption brought on by the COVID-19 pandemic and unwavering demand for consumer packaged goods.
"Jamie Pfuhl is a true leader for the CPG industry, and we are proud to have such a strong advocate in the state of Minnesota," said Geoff Freeman, president and CEO of Consumer Brands. "Thanks to Jamie's work with state and local government throughout the COVID-19 pandemic, Minnesota's food workers were able to safely continue their essential work, ensuring grocery store shelves remained stocked. I am pleased to recognize Jamie with this award and look forward to our continued partnership."
Over the past year, Pfuhl has worked closely with Minnesota lawmakers, taking on legislation that would have set unfair pricing rules at a time when manufacturers and grocers were already struggling. Additionally, MGA played a crucial role in securing funding to allow the use of online Supplemental Nutrition Assistance Program processing, protecting the food security of Minnesota's most vulnerable.
"As a legacy organization, the Minnesota Grocers Association serves as the united voice representing the entire food industry of Minnesota from farm to fork," said Pfuhl. "While advancing industry objectives, the MGA works diligently to promote industry, educate on critical issues and shape policy for the common good of the state. We are extraordinarily proud of the leadership role we played in such an unprecedented time, and our ability to put industry's priorities in the forefront while supporting the needs of our communities."
Pfuhl has been president of MGA for more than 15 years and will soon celebrate her 25th anniversary with the association. Under her leadership, MGA has established a clear line of communication for its members with the governor, state agencies, state legislators and consumers.
###
The Consumer Brands Association champions the industry whose products Americans depend on every day, representing nearly 2,000 iconic brands. From household and personal care to food and beverage products, the consumer packaged goods industry plays a vital role in powering the U.S. economy, contributing $2 trillion to U.S. GDP and supporting more than 20 million American jobs.
Published on November 9, 2021
Our Updates, Delivered to You
Receive the latest updates from the Consumer Brands Association.