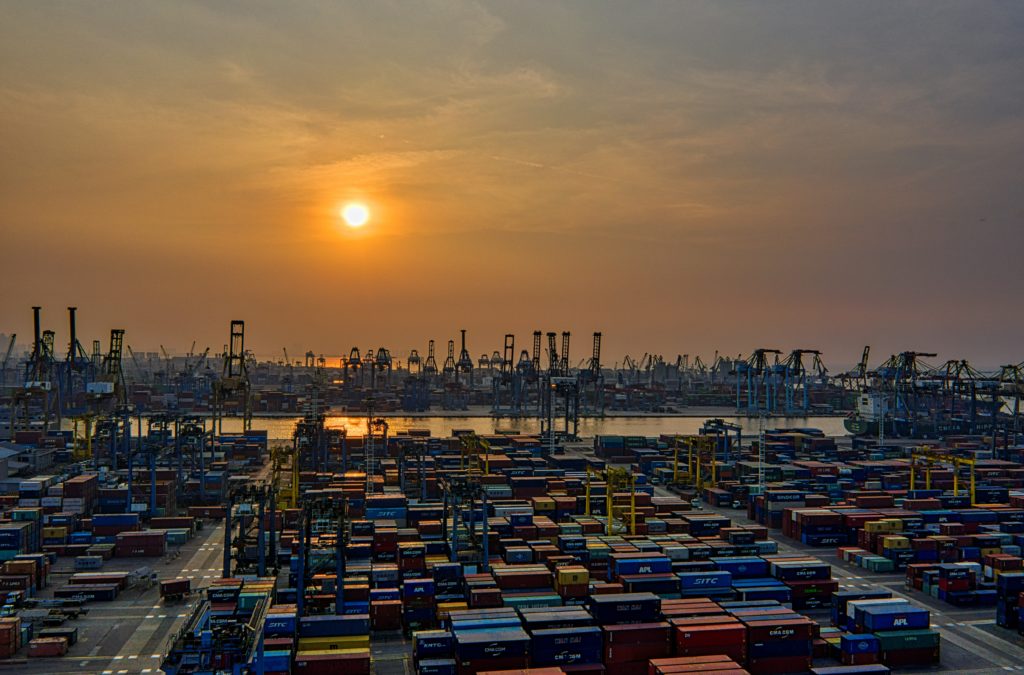 Press Release
Consumer Brands Thanks Administration on Ports, Offers Further Recommendations on Supply Chain Crisis
ARLINGTON, Va. — Today, the Consumer Brands Association thanked the Biden-Harris administration for its efforts to expand hours at the ports of Los Angeles and Long Beach and put forward further recommendations to provide immediate relief to the supply chain.
"America is still in an emergency situation, one that is growing worse for our industry," said Consumer Brands President and CEO Geoff Freeman. "We appreciate the administration's focus on supply chain at this critical moment and applaud the announcement of ramping up port hours to expedite the movement of goods."
In today's White House National Economic Council (NEC) meeting with Vice President Harris and supply chain leaders across the private sector, Freeman discussed opportunities to alleviate pressure on the supply chain as the busy holiday season threatens to intensify challenges and stressed the importance that the industry be enabled to deliver essential products.
"It is imperative that we remember that supply chain bottlenecks not only limit availability of toys and furniture but also of essentials like baby formula and toilet paper, and that the choke points are not only at ports," added Freeman.
The recommendations Freeman shared include:
Increase the labor pool. Higher prices and supply chain bottlenecks are symptoms of the labor shortage in the U.S. Every effort to fill jobs in supply chains must be considered, including financial incentives to recruit truck drivers to move food, beverage and household products to retailers, temporary visas to bring in workers to fill employment gaps and, if needed, targeted use of the National Guard to relieve significant supply chain congestion.
Maintain regulatory flexibility. In response to COVID-19, flexibility and temporary pauses on regulations were introduced and need to be extended until the pandemic recedes and the supply chain catches up. Whether it is taking action to increase trucking capacity — like creating Hours of Service flexibility and easing truck weight restrictions — or pausing EPA's rollback of regulatory flexibility for disinfectants and USDA's labeling requirements, the government must take a "do no harm" position right now that allows companies to focus on delivering for consumers.
Establish a supply chain war room. Regularly bringing private sector experts and government leaders together will help rapidly identify problems and activate solutions, just as the changes to the ports hours exemplify. Consumer Brands appreciated the NEC's indication that it would set up meetings three times a week until the supply chain recovers. Consumer Brands will participate in these sessions going forward.
"We cannot ignore the warning signals of higher prices and reduced availability," added Freeman. "While our problems will not be solved overnight, with the administration's engagement we are on a clearer path to tackling the supply chain crisis from every angle."
###
The Consumer Brands Association champions the industry whose products Americans depend on every day, representing nearly 2,000 iconic brands. From household and personal care to food and beverage products, the consumer packaged goods industry plays a vital role in powering the U.S. economy, contributing $2 trillion to U.S. GDP and supporting more than 20 million American jobs.
Published on October 13, 2021
Our Updates, Delivered to You
Receive the latest updates from the Consumer Brands Association.