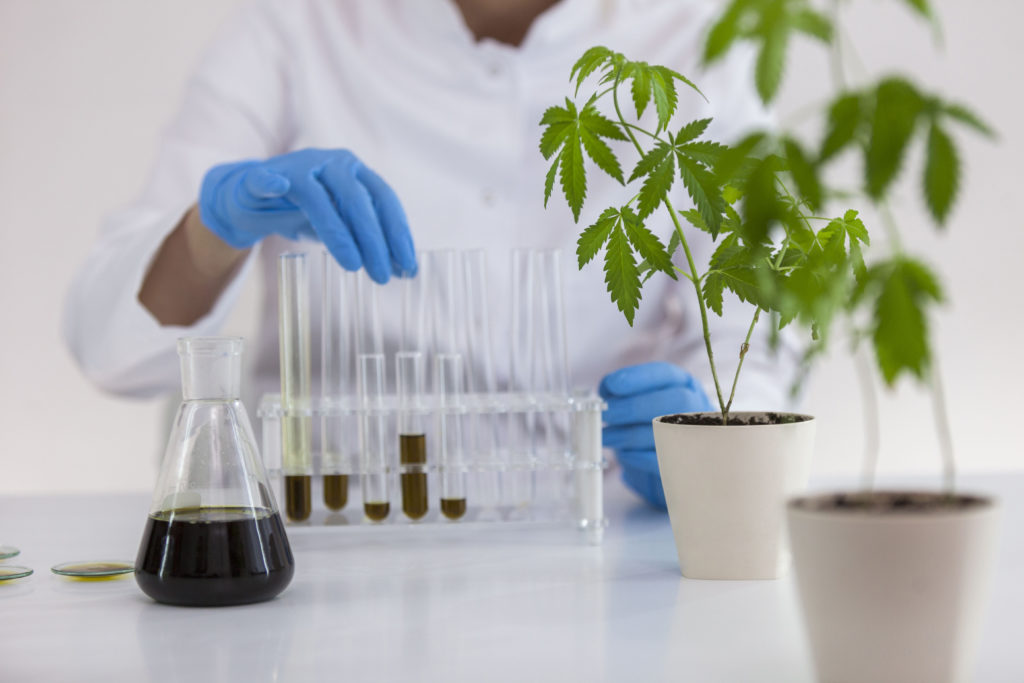 Press Release
Consumer Brands Urges Federal Regulators to Keep Pace with Exploding CBD Market
New research shows 74% of consumers unsure if CBD is federally regulated
ARLINGTON, Va. – Today, the Consumer Brands Association renewed its call for urgent government action on cannabidiol (CBD) regulation, asserting in letters to the Food and Drug Administration (FDA) and Senator Ron Wyden (D-OR) that federal engagement is critical to ensuring consumer safety. In addition, a new report from Consumer Brands, Unregulated and Exploding: How the CBD Market Is Growing Amid a Labyrinth of State Approaches and Rampant Consumer Confusion, shows the consequences of a growing market and lagging federal regulations.
"It is time for the federal government to engage more meaningfully on regulating CBD, given the continued expansion of a 'Wild West' CBD market," said Betsy Booren, Consumer Brands' senior vice president of regulatory and technical affairs. "Smart, clearly articulated regulations are essential to providing consumers assurance a product is safe regardless of which state it was purchased in and gives them the information they need to make informed choices."
According to a new Consumer Brands/Ipsos poll, on a scale of one to 10, consumers regarded their knowledge of CBD at an average of 3.3, and 74% either incorrectly assume CBD is federally regulated or have no idea if it is regulated. While nearly three-in-ten (28%) of Americans have used CBD, the current patchwork of inconsistent, and often contradictory, state regulations — coupled with the lack of research and testing — is calling consumer safety into question. Consumer Brands found that there are more than 135 CBD proposals moving through 38 states right now, the inconsistency of which open up room for confusion.
Consumer Brands has long advocated for a more active approach from FDA. In the letter sent to Acting FDA Commissioner Janet Woodcock, Booren outlined the components needed in a federal regulatory framework that would empower regulators to protect consumers by ensuring product safety and transparency and establish guardrails for legal product innovation and distribution in interstate commerce that provides clarity to manufacturers of CBD products. This request was echoed in a similar letter to Sen. Wyden, advocating for full funding of federal regulators to carry out this task and expressing support for S.1698, Hemp Access and Consumer Safety Act.
"Until the federal government establishes clear, uniform standards for testing, safety and ingredient levels, this market will continue to grow without appropriate federal oversight, potentially placing American consumers at risk," Booren wrote in her letter to Acting Commissioner Woodcock.
The labyrinth of state approaches has wreaked havoc on the market's potential, creating conditions that allow bad actors to emerge and keep established, trusted brands on the sidelines. FDA and the Federal Trade Commission (FTC) routinely send warning letters to these companies, who claim their products can treat or cure serious diseases and health conditions, including cancer, autism or, most recently, COVID-19. While these letters are an important tool to curb the most egregious bad actors, they do not solve the larger problem in providing a clear regulatory framework.
"Consumer Brands' call for swift action is not about being for or against CBD. It is about being pro-consumer," concluded Booren. "The desire for safe, innovative products will drive market growth, but continuing to grapple with misinformation, misconceptions and misunderstandings will cripple CBD's potential before it can prove its value."
###  
The Consumer Brands Association champions the industry whose products Americans depend on every day, representing nearly 2,000 iconic brands. From household and personal care to food and beverage products, the consumer packaged goods industry plays a vital role in powering the U.S. economy, contributing $2 trillion to U.S. GDP and supporting more than 20 million American jobs. 
Published on July 22, 2021
Our Updates, Delivered to You
Receive the latest updates from the Consumer Brands Association.