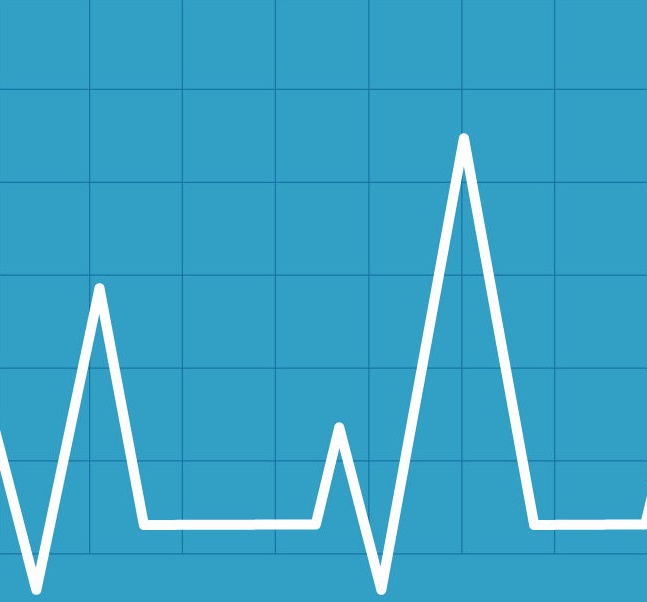 Press Release
Demand for CPG Products Continues to Soar in Second Quarter, Intensifying Supply Chain and Labor Challenges
Q2 CPG Economic Pulse Report Defies Expectations with 8.7% Demand Jump
ARLINGTON, Va. — Today, the Consumer Brands Association released the Q2 CPG Economic Pulse Report, the first year-over-year comparison of quarterly economic results entirely during the pandemic. The new data counters the assumption that demand for consumer packaged goods would decline from early pandemic levels as vaccines became widely available and the country returned to relative normal. Instead, the continued demand for CPG products has exacerbated supply chain and labor challenges.
"The second quarter of 2021 builds on a remarkable story of an industry that has continued to deliver essential goods to the American people every day through one of the most challenging periods in the industry and country's history," said Geoff Freeman, president and CEO of Consumer Brands. "But with supply chain backlogs more severe and the labor shortage more desperate, consumers' access to essentials is threatened."
Three Key Takeaways from the Q2 Pulse Report:
At-home consumption fuels demand.

Demand jumped 8.7% in the second quarter of 2021, proving there was no decline in the need for CPG products despite the rollout of vaccines and widespread reopening of the country. The CPG numbers reflect the optimism of reopening, with demand for personal care products up 20.6% over the prior year, but this optimism does not yet reflect potential changes in consumer habits brought on by the delta variant.

 

 

Increased demand is driving already constrained supply chains to the breaking point.

The cost of making essentials continues to rise, with record-breaking Producer Price Index readings month after month.

There are also significant delays and added costs for shipping product ingredients, packaging materials and – ultimately – finished goods to consumers, caused by factors such as port congestion, truck driver shortages and rising diesel fuel costs.

CPG is facing a labor crisis — despite wage increases. 

The CPG industry is the largest manufacturing employer in the U.S., but added only 12,000 jobs during the quarter, despite more than 800,000 openings in manufacturing. Food manufacturing wage increases were up 4.6% in July over last year — 6% for production and non-supervisory workers — but have not influenced job growth.
"Supply chain bottlenecks and workforce gaps lead to delays and potential shortages, which are bothersome when a consumer must wait months for furniture delivery, but disastrous if those delays mean consumers don't have access to essentials they depend on like baby formula, soap or toilet paper," continued Freeman. "The CPG industry needs the federal government to engage on supply chain issues to alleviate the pressure it's feeling so consumers do not suffer the consequences."
Consumer Brands continues to advocate for policies that end the government's uncoordinated and outdated approach to the supply chain. Additionally, Consumer Brands recently called on government leaders to launch new workforce initiatives to advance education, apprenticeships and support of skilled trades and supply chain professions greatly in need of new talent.
Looking Ahead: Expect More Volatility Brought on by the Delta Variant
The big variable that will affect everything from consumer behavior to workforce dynamics will be the path of the delta variant and growth in vaccination rates. A recent Consumer Brands/Ipsos poll found that Americans are spending the same amount (63%) or more (35%) time at home because of the delta variant. Only 3% said they are spending less time at home. Delta's influence will be reflected in the third quarter numbers, showing just how much the variant and lagging vaccination rate have hampered reopening efforts — and how they have affected the available labor pool, should personal and family health or child and elder care concerns further keep potential employees from returning to the workforce.
The FDA's recent approval of a COVID-19 vaccine may result in expectations around vaccination changing quickly. A Consumer Brands survey of 39 CPG companies suggests the ground was already softening prior to last Monday's announcement. Currently, 91% of companies said they were not requiring vaccination for any of their employees; however, in light of the delta variant, 66% said they were actively considering it or had not ruled it out.
"Throughout the pandemic, the CPG industry has worked tirelessly to ensure their essential workforce stays safe and store shelves remain stocked. The delta variant and unvaccinated population are further curveballs making for an uncertain future and, for our industry, wondering how much longer unrelenting demand and workforce challenges will persist," Freeman concluded.
###
The Consumer Brands Association champions the industry whose products Americans depend on every day, representing nearly 2,000 iconic brands. From household and personal care to food and beverage products, the consumer packaged goods industry plays a vital role in powering the U.S. economy, contributing $2 trillion to U.S. GDP and supporting more than 20 million American jobs.
Published on August 30, 2021
Our Updates, Delivered to You
Receive the latest updates from the Consumer Brands Association.