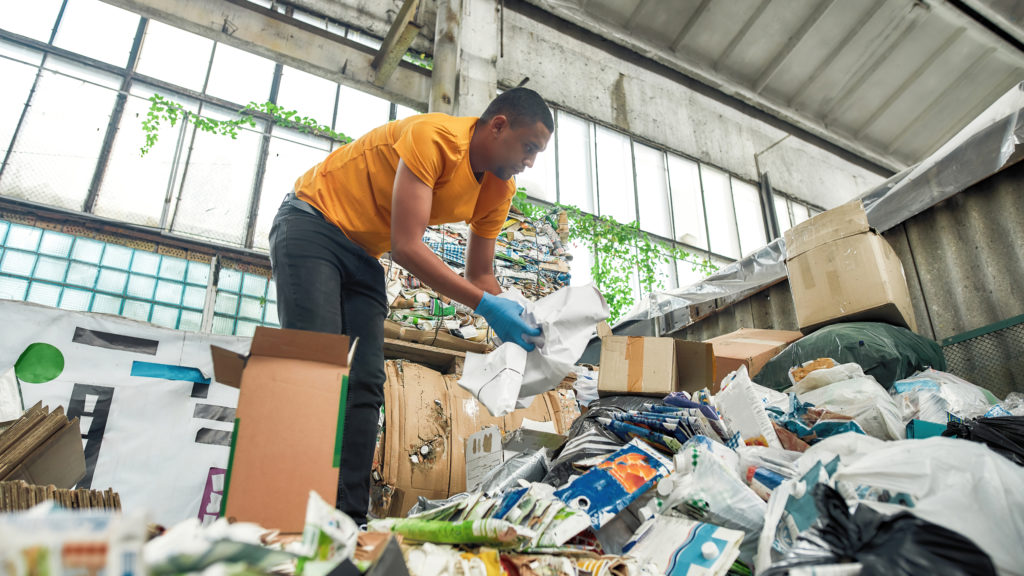 Press Release
New Report: Uniformity Critical First Step to Fixing Recycling
Consumer Brands Renews Call on EPA to Advance Standardized Definitions Ahead of America Recycles Week
ARLINGTON, Va. — Ahead of America Recycles Week, the Consumer Brands Association today released a new report, Set up for Failure: How the Fragmented Approach to Recycling Fails Consumers and the Environment, making clear that standardized definitions for recycling are the gateway to fixing America's broken system.
In the report, Consumer Brands renews its call for federal definitions of recycling, something that the Environmental Protection Agency has said it will take on in its impending National Recycling Strategy and the agency has not attempted since 1997. The EPA delayed its intended spring 2021 release and is now anticipated to share final copy this month.
"We are on the clock to fix recycling in America and by America Recycles Day 2022 hope to be having a fundamentally different conversation about recycling," said Geoff Freeman, president and CEO of Consumer Brands. "We expect to see, at minimum, a process for getting to standardized definitions in the EPA's strategy — anything short of that fails to address the root issues plaguing our recycling system or bring meaningful change for consumers."
There are currently more than 9,800 recycling systems across the United States, each with their own unique set of rules and standards — including whether to recycle at all. In the report, Consumer Brands shared that 71% of Americans said the sheer amount of recycling systems creates confusion. While 84% of Americans expressed concern over the current plastic waste crisis, only 20% reported having read their local recycling rules, increasing the likelihood that items are ending up in the wrong bin and, ultimately, the wrong place — a landfill, incinerator or, worse, in the environment.
Americans are clear that they expect their recyclables are actually recycled. A commanding 85% of Americans say they would be upset if they found their recyclables were being landfilled or incinerated. Yet that intensity drops when asked to rate the recycling system's performance. Only 39% of Americans surveyed by Consumer Brands say the recycling system works well, while 36% say poorly and 23% don't know.
"Americans don't know how well recycling works because the realities of the system are unseen by consumers who loyally place items in their curbside bins week after week," said Freeman. "When the process is overly complicated, consumer behavior can undermine the shared outcome of increasing our recycling rates. We cannot allow consumers' faith to erode and their confusion and frustration turn to apathy — that would be the end of recycling in America."
The CPG industry owns its role in the plastic waste crisis and stands ready to invest in the solution — for the good of the environment and to meet its packaging sustainability commitments. There is currently only enough recyclable material to meet 6% of demand.
Beyond recycled content in packaging, CPG companies are pursuing innovative approaches to refillable and reusable options. According to the Ellen MacArthur Foundation, 20% of packaging could be replaced by reusable and refillable options, creating a significant dent in packaging waste while leaving a strong majority in need of a recycling system that works.
"The U.S. must solve the 80% problem too," said Freeman. "Allowing the recycling system to deteriorate is an untenable outcome — not an inevitable one. We must address the problem at its core and pursue uniform standards now."
###
The Consumer Brands Association champions the industry whose products Americans depend on every day, representing nearly 2,000 iconic brands. From household and personal care to food and beverage products, the consumer packaged goods industry plays a vital role in powering the U.S. economy, contributing $2 trillion to U.S. GDP and supporting more than 20 million American jobs.
Published on November 11, 2021
Our Updates, Delivered to You
Receive the latest updates from the Consumer Brands Association.