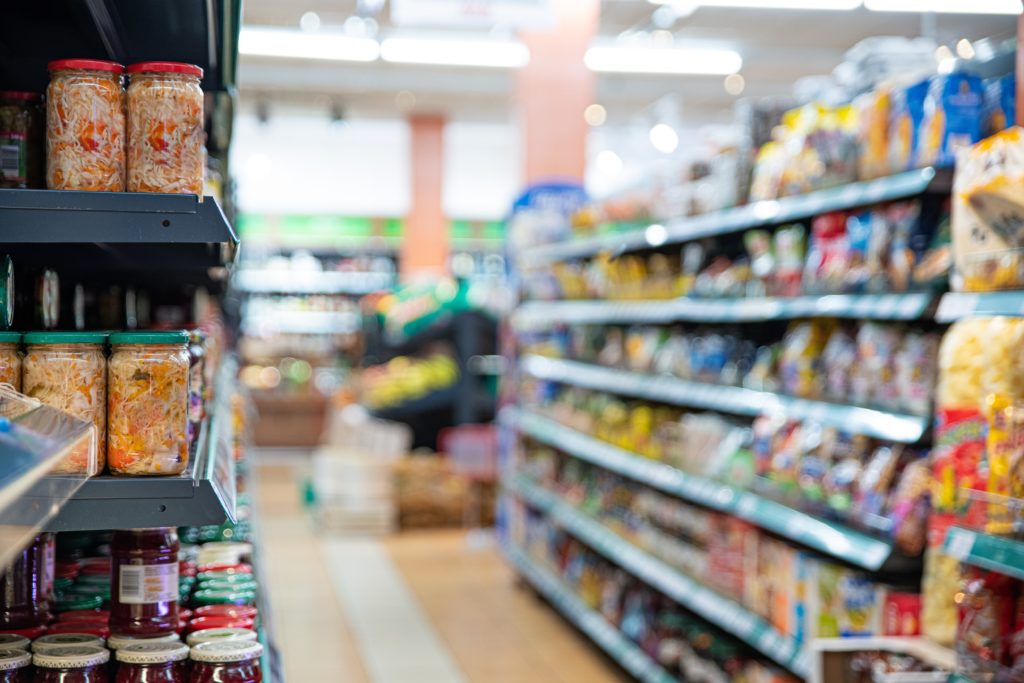 Press Release
Wholesale Prices Still Above 2021 Despite Dip as New Poll Confirms Ongoing Consumer Inflation Concerns
ARLINGTON, Va. — The Consumer Brands Association warned that slowing wholesale prices in the latest Bureau of Labor Statistics readout are still significantly higher than just one year ago and that the consumer packaged goods industry continues to face steep production costs. The July Producer Price Index (PPI) rose 9.8% year over year, but for the first time since April 2020 posted a decline of 0.5% over last month. For the CPG industry, key commodities are still coming in higher than overall wholesale prices, as the food PPI increased 13.3% over last year.
"Slowing energy prices fueled the welcome easing reflected in today's numbers, but with the heavy caveat that we are still far worse than pre-pandemic norms or even last year," said Katie Denis, vice president of communications and research at Consumer Brand. "The fragility of our supply chain has been on stark display for the last few years, and we must remain cautious of looming threats that can quickly upset progress and not walk away from policies that help guard against disruption."
Key commodities once again showed notable increases over last year. Diesel fuel dropped from last month but is still 71% more than last year, significantly affecting the CPG industry as it makes up one-fifth of all freight transportation. Commonly used ingredients and materials also showed spikes over last year: wheat is up 22%; aluminum is up 13%; and edible oils are up 14%. Eggs remained staggeringly expensive, at 171% higher than the same time last year.
July's wholesale prices come as a new Consumer Brands/Ipsos poll of 1,018 American adults shows significant concern over a host of potential supply chain disruptors. Inflation unexpectedly had the highest intensity of concern; a significant majority reported being at least moderately concerned about every issue polled.

"The last two years have taught consumers that supply chain disruptions mean added costs and, at times, shortages — and the poll numbers confirm they are well aware of the impact unexpected disruptions that have nothing to do with COVID can have," Denis said. "It is imperative to pursue policies that better enable us to absorb shocks to the system, creating greater economic stability and giving consumers more confidence in the availability and affordability of essentials for their families."
The poll results confirmed that consumers are well aware of the link between supply chain pressures and inflation. While many respondents expressed no opinion (25%), nearly half (48%) said easing supply chain pressures would have a positive effect on inflation.
Supply chain costs and constraints remained at the top, edging higher than last month as a top target of consumers' blame for inflation. While there was little overall movement from last month, supply chain has gained the most blame as the pandemic has earned less.

Consumer Brands continues to advocate for near-term Congressional action to ease supply chain pressures, building greater visibility and resiliency by allowing movement of more goods through safe increases to truck weight limits and reducing the "empty miles" of trucks on the road without cargo, as well as improved data-sharing at the federal level.
###
The Consumer Brands Association champions the industry whose products Americans depend on every day, representing nearly 2,000 iconic brands. From household and personal care to food and beverage products, the consumer packaged goods industry plays a vital role in powering the U.S. economy, contributing $2 trillion to U.S. GDP and supporting more than 20 million American jobs.
Published on August 11, 2022
Our Updates, Delivered to You
Receive the latest updates from the Consumer Brands Association.