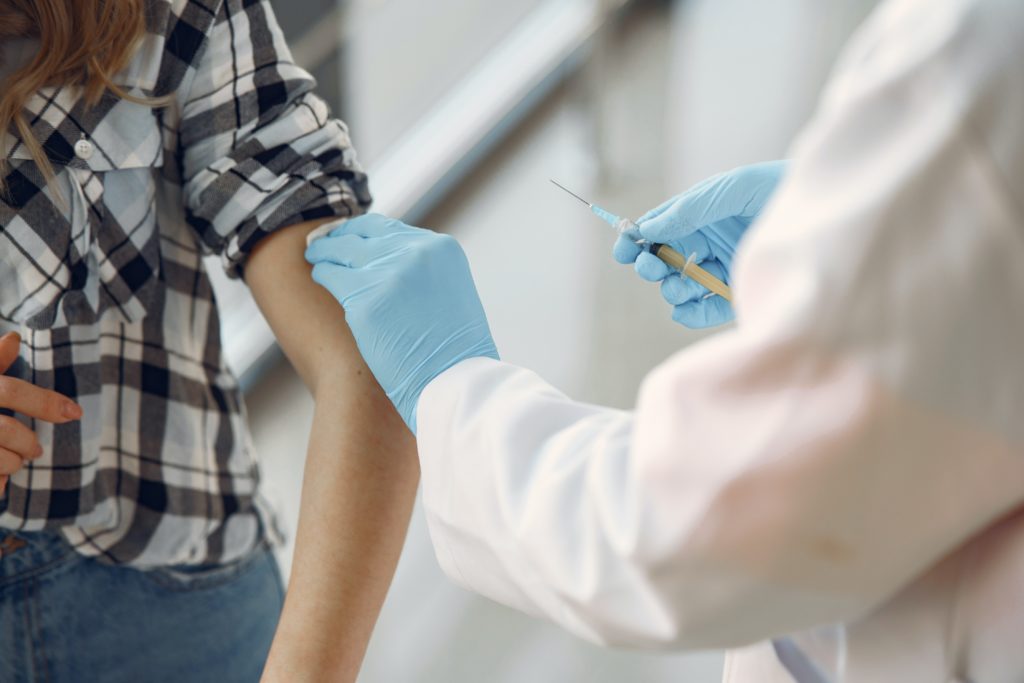 Blog
Build Employee Trust with Your Return-to-Office Vaccine Policy
Today's post is authored by Katrina Carrizales, cyber, risk and regulatory partner, PwC US. Carrizales most recently collaborated with Consumer Brands to host a virtual event on how CPG professionals can navigate the varying levels of trust and comfort with vaccines among employee groups.
Despite concerns that the vaccine mandate — which requires that employers with 100 or more employees ensure workers are either vaccinated or tested once a week — could be divisive, PwC analysis on the future of work found that the majority of employees agree with vaccine mandates as part of a return-to-office plan.
What's more, according to data released by the White House, employee vaccination rates jumped 20 points to more than 90% at companies with mandates in place.
After the challenges of the past two years, consumer goods makers can be encouraged by the data: PwC's complexity in trust survey analysis found that the vast majority of consumers — 80% — trust consumer brands the same or more than before the pandemic.
Extending this foundation of trust to meet the new challenge of operationalizing a vaccine policy is now a crucial next step.
How to Meet the Moment
Despite high participation rates thus far, employers can expect around 10% of employees to request a religious or medical exemption to the vaccine mandate. For each of these requests to be given the serious consideration they deserve, your HR team will likely need extra support and resources — as exemptions could run into the hundreds, or even thousands, at many companies.
The Americans with Disabilities Act (ADA) requires employers to reasonably accommodate employees unable to receive vaccinations for medical reasons, unless doing so imposes an undue hardship on the business. Similarly, under the 1964 Civil Rights Act, employers are required to accommodate employees who object to vaccines due to sincerely held religious beliefs, again, unless the employer can prove undue hardship.
Employers are thus responsible for devising a policy that complies with the law while addressing requests for religious and medical exemptions. Meeting this moment in a way that protects brand equity and cultivates employee trust could require some thought and effort to navigate. A technology-powered, cross-functional team comprised of HR, legal and the business can follow these suggested steps to operationalize a vaccine policy:
1. Establish Your Policy
Many companies will have processes already in place for medical exemptions, while requests for religious exemptions may be something new. Crucial here is defining religious beliefs and determining what level of evidence you will require (for example, evidence of church attendance, letter from a church leader).
Once your policy is in place, communicate it clearly to employees. The range of accommodations employers will offer can vary. Some will permit regular testing in lieu of getting a vaccine, while others will allow employees to work from home. When denying an exemption, you will need to determine how much time they have to get vaccinated. The federal government, for instance, gives employees two weeks.
2. Determine the Information Required to Accommodate Exemptions
Establish a process and workflow for handling accommodation requests as they arise, including how employees will file for accommodation and in what format — whether paper forms or electronic. Consider leveraging technology to impose consistency and fairness in handling intake, workflow and approval. Determine whether exemption applications will flow to HR or legal for initial review and where employees will go with questions. Create detailed FAQs available companywide.
The information you request reflects your company's values. Ask only the information you need to know. Partner with appropriate providers to protect employees' confidential information and to help make certain legal determinations.
3. Account for a Variety of Scenarios
HR, legal and your company must work together to assess the merit of each employee's request for exemption and whether it meets the bar for accommodation. In cases where the different teams disagree on a particular request for accommodation, use a pre-delineated escalation process to resolve the issue.
Ensure that a complete package of information is in place to make a determination. Document every step of the process. Some companies are also reviewing employee responses in aggregate to uncover potential fraud.
4. Communicate with Consistency, Clarity and Compassion
Use consistent, clear, compassionate language to approve or deny requests for accommodation. Whether you decide to communicate your decision by means of email or telephone, carefully determining how much information you share regarding your decision's rationale will be pivotal to reducing risk and building trust. Your brand promise lives and breathes in decisions such as these.
A well-managed vaccine policy can provide consumer goods companies with a framework to build on the trust they've already established with employees and consumers during these challenging times. With the right plan and an unwavering commitment to consistency, communication and documentation, consumer brands won't only be protecting employees and earning their trust, they'll also continue enhancing brand equity and keeping consumers safe.
---
Published on October 25, 2021
Our Updates, Delivered to You
Receive the latest updates from the Consumer Brands Association.