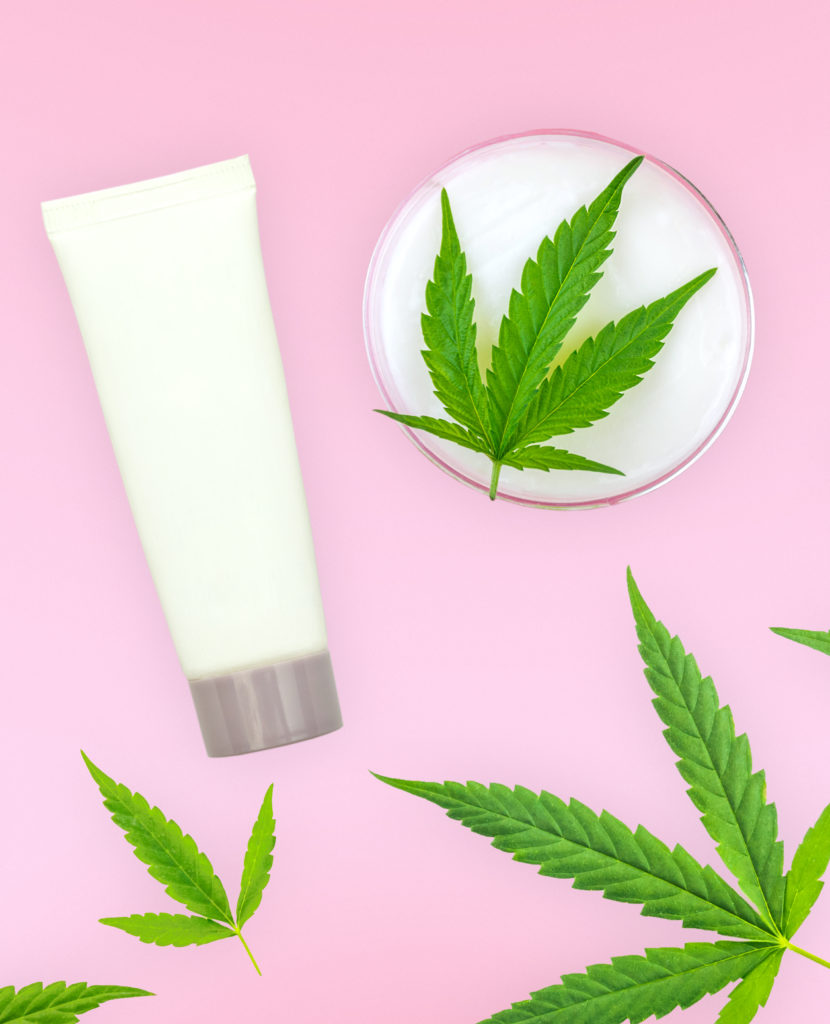 Blog
Federal Regulation Must Catch up with Unprecedented CBD Boom
Cannabidiol (CBD) is seemingly everywhere and in everything. From farmers markets to gas stations and pharmacies to the internet, CBD oils, creams, candles, gummies, pet foods and more are widely available. It's a prolific ingredient for something that isn't regulated by the federal government yet.
CBD's ubiquity may be driving the misconception that it must already be regulated. In new research released by the Consumer Brands Association, a whopping 92 percent of American consumers incorrectly assume or have no idea if CBD is federally regulated. Perhaps even more concerning? Sixty-six percent of Americans feel that CBD is safe and, despite the lack of information and testing on CBD, only 15 percent say they have unanswered questions about its safety.
92 percent of American consumers incorrectly assume or have no idea if CBD is federally regulated.
It's not that they don't care if the federal government is involved — quite the contrary. Upon learning that CBD products are not regulated federally, 82 percent of respondents were concerned.
While one-in-three (34%) consumers have purchased a CBD product, inconsistent and contradictory state regulations are leading to confusion and could potentially put consumer safety at risk, especially as CBD's popularity — and access to it — continues to grow. Sixty-two percent of those surveyed have heard of CBD, but most of them are confused about what CBD is. More than half believe that CBD has the potential to get the user "high" and nearly four-in-ten think it's just another name for marijuana.
Unfortunately, the age group most likely to purchase CBD is also the most confused about it. Fifty-four percent of Millennials reported buying CBD and 94 percent assume it is regulated or are unsure. An astounding 30 percent of Millennials purchased CBD because they thought it would give them a high, compared to just four percent of Boomers. Millennials are also much more likely to have faith in the safety of CBD (79%), despite its lack of regulation.
Misleading claims about CBD are rampant. The FDA warned consumers not to use CBD in place of "getting important medical care, such as proper diagnosis, treatment and supportive care." Consumer Brands' findings corroborate this concern, with respondents reporting that they use CBD to alleviate cancer symptoms (21%), treat effects of a neurological disorder (21%), improve heart health (25%) or enhance bone health (27%).
The market is growing and has the potential to grow even more rapidly with federal regulation. Of the Americans who have not purchased a CBD product yet, 68 percent said they would be more likely to do so if it were regulated by a federal agency, like FDA. If FDA takes on CBD regulation, it would also create a path for companies that have been holding back from entering the market until a regulatory framework is established. That too would increase consumer confidence. Seventy percent said they would be more confident in the safety of CBD products if they were manufactured by a large, well-known brand.
American consumers need and deserve smart, consistent regulations in the CBD market.
While the impetus to act is certainly there (and not lost on the FDA), the path to get to federal regulation is not. At present, it is illegal to sell an active ingredient in drugs in foods, beverages or dietary supplements that will be sold across state lines. And CBD is an active ingredient in an approved drug, Epidiolex. The change is not simple and would require breaking a precedent that has existed since the Federal Food, Drug and Cosmetic Act was passed in 1938.
But the explosion of the CBD market is unprecedented. It is critical that we work with federal agencies and Congress to find solutions to accommodate a new reality.
American consumers need and deserve smart, consistent regulations in the CBD market. Right now, they think they have them — and that's reason enough to break precedent.
Methodology
The Urgent Need for CBD Clarity includes data from a survey of 2,056 U.S. adults (18+), fielded October 1 — October 12, 2019, powered by Toluna Analytics. The majority of the findings from this report focused on the 1,272 respondents who indicated familiarity with cannabidiol or CBD. These data were weighted and scaled.
Published on October 28, 2019
Our Updates, Delivered to You
Receive the latest updates from the Consumer Brands Association.