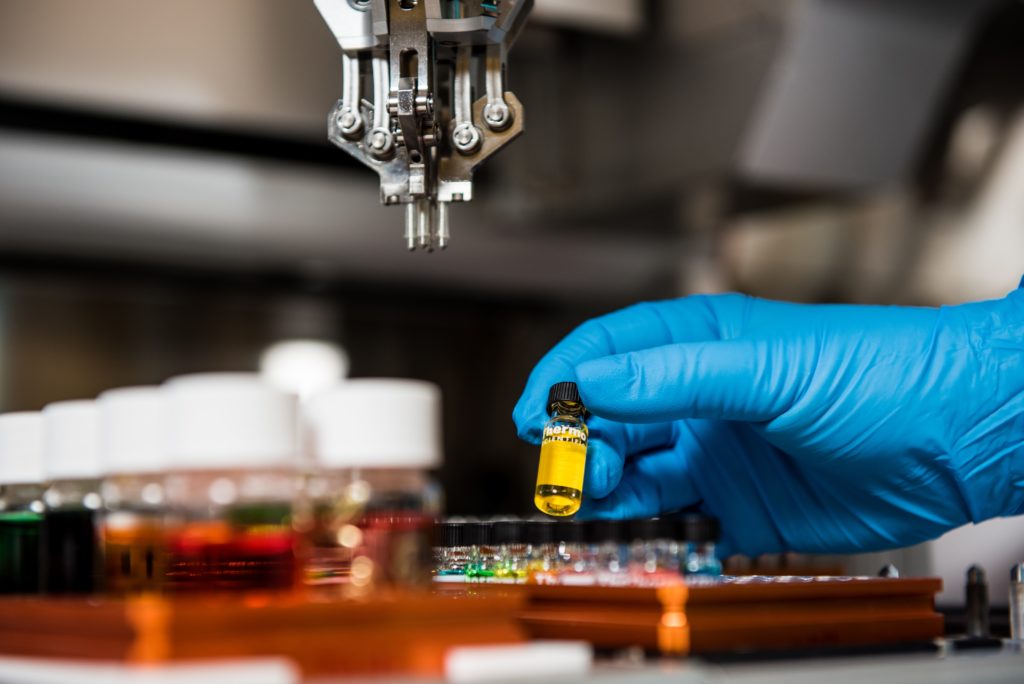 Blog
How Do You Know a CBD Product is a Scam? It Claims to Cure COVID-19
There's no question the past few months have been filled with anxiety. With coronavirus cases spiking in many parts of the United States, millions of Americans out of work and the earliest vaccine hopes still several months away, the COVID-19 pandemic has been devastating.
One silver lining of the outbreak, however, has been witnessing the goodness of people coming together to support one another. Nightly applause for healthcare workers, companies dedicating their efforts to producing and donating personal protective equipment to those in need and good Samaritans running errands for their elderly or immunocompromised neighbors are just a few of the ways we have come together to provide support to one another during the most challenging of times.
Unfortunately, some bad actors have come out of the woodwork to spout false claims and prey on people's fears. Claims about products that cure or prevent COVID-19 have popped up around the country, manipulating a crisis to make a few extra bucks. Most recently, a company in Fresno, California was reprimanded by the Federal Trade Commission (FTC) for unlawfully advertising that their cannabidiol (CBD) products treat or prevent the coronavirus. The Food and Drug Administration (FDA) issued two warning letters to CBD companies recently for marketing their products as treatment or cures for COVID-19.
This practice is deceptive and downright cruel, and is a major part of the reason why the Consumer Brands Association, and the CPG industry, is pushing for federal regulation of the CBD market and congressional funding for reliable, scientific CBD research.
Even before COVID-19, some CBD retailers touted their products as "FDA Approved" and made claims about their ability to cure joint pain, insomnia, depression or a plethora of other ailments. Currently, most CBD products are not FDA approved and there is not enough scientific evidence to definitively say it can help cure, relieve or prevent any illness, with the exception of the anti-seizure drug Epidiolex. But most Americans assume safety because they assume regulation. Consumer Brands found rampant consumer confusion about CBD — 92 percent of Americans incorrectly assume or have no idea if CBD is federally regulated and 66 percent believe CBD products are safe.
This isn't to say that CBD is inherently dangerous. In fact, Consumer Brands has called for Congress to allocate funding for CBD research so that the FDA can make informed decisions on when and how to regulate the ingredient. Even major CPG companies are interested in the CBD space, provided the government can first offer a regulatory framework to give consumers confidence in the consistency and safety of products. But especially now, as concerns over COVID-19 remains high, government intervention is imperative for continually cracking down on bad actors who make unsubstantiated and dangerous claims about their products.
The whole world is fighting the pandemic together, as scientists work around the clock to find a real treatment against the virus. Claims about CBD, or any other product, being able to protect against COVID-19 only serve to damage consumer trust in actual science and prey on the fears of vulnerable populations.
We will get through the pandemic and be stronger for it. But there is no room now or in the future for those who try to exploit consumers for financial gain. We appreciate the work of the FTC and FDA in tracking down these people who have taken advantage of a crisis, and will rely on federal action in the future to regulate a safe, strong CBD market and penalize those who exploit it.
Published on June 25, 2020
Our Updates, Delivered to You
Receive the latest updates from the Consumer Brands Association.