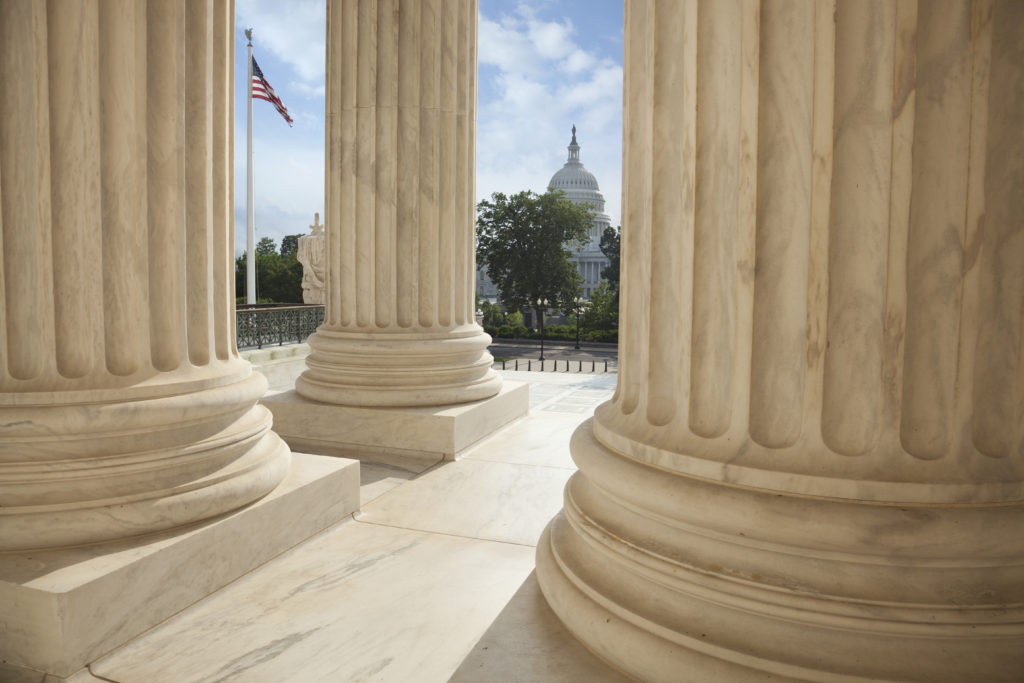 Blog
The Power of Collective Voice in Driving Action
"Nothing gets done in Washington" has been a common refrain for as long as I can remember. In a town dominated by political gridlock, partisan squabbles and kicking of cans down proverbial roads, it's easy to understand how the myth emerged. But it is, in fact, myth.
Getting things done in Washington requires education, consensus and bipartisanship — and, critically, constituent support. The process is neither simple nor quick.
This year, however, has been different (in every way). Government has been forced to act with speed to respond to a crisis that has upended American life. Its ability to work quickly has depended on the expertise and on-the-ground experience of others. It's also shown the importance of a strong, collective voice in shaping policy outcomes and driving better results.
Over the past eight months, I have witnessed the consumer packaged goods industry — the makers of food, beverage, household cleaning and personal care products — push the limits of what's possible, working around-the-clock to ensure consumers could continue to rely on the products they need, taking measures to keep employees safe and partnering with government to provide Americans with accurate information about the products that protect them from COVID-19.
At the start of the pandemic, the industry came together to clarify for Congress and the administration what it needed to deliver essential products. Quick action and coordinated advocacy helped ensure that empty store shelves were a pandemic moment — not a pandemic condition.
Some of the most important steps we took helped the government act decisively and made the difference in Americans getting the products they needed.
1. Ensuring the full manufacturing workforce was designated as essential. Keeping employees safe so they could continue to work throughout the pandemic and making the products that enabled others to stay home was supported by getting the entirety of the CPG industry supply chain included in the Department of Homeland Security's definition of essential workers. Further, Consumer Brands advocated for CPG companies at the state level to ensure that a rapidly changing environment with constantly changing rules didn't affect the ability of the workforce to get to the job or keep manufacturing products like toilet paper and hand sanitizer from reaching store shelves.
2. Fighting price gouging and working to increase supply. Consumer Brands and its members led the fight against price gouging in the early days of the coronavirus crisis, and called on the Department of Justice to protect consumers, resulting in the U.S. attorney general launching the COVID-19 Hoarding and Price Gouging Task Force, and state attorneys general prosecuting violators. The association also successfully worked with EPA to change critical materials suppliers to a "switch and notify" system, expediting the review process for cleaning and disinfecting products and ensuring that frontline workers and consumers have continued access to these vital items.
3. Ensuring essential products got to store shelves and homes. The industry helped in securing additional hours-of-service flexibility for truck drivers transporting essential CPG products to retailers and consumers and worked to give states the ability to issue permits to lift truck weight requirements to increase the flow of these vital goods. Navigating the many challenges spurred Consumer Brands' creation of the Critical Infrastructure Supply Chain Council, a coordinated effort of more than 40 trade associations committed to addressing state supply chain issues and working toward nationwide uniformity for workforce and transportation movement. Consumer Brands also helped establish the bipartisan Congressional Supply Chain Caucus, to champion ways on Capitol Hill to achieve the world's most innovative and efficient supply chains.
All of this was accomplished in service of getting products to people who need them. Yet none of this could have been accomplished without the collective voice of the CPG industry. What we can do together emphasizes our impact and elevates our ability to deliver for consumers.
As the country continues to confront the pandemic, an economic recovery and myriad more unknowns ahead, the value of a united, pro-consumer voice cannot be understated. When done right, it can be a big part of getting some things done in Washington.
---
Join Consumer Brands this November for "Issues Watch: Forecasting the Political Landscape for CPG" to hear directly from leading policy experts and analysts on the implications of the 2020 election and what it means for CPG. Register today.
Published on October 8, 2020
Our Updates, Delivered to You
Receive the latest updates from the Consumer Brands Association.