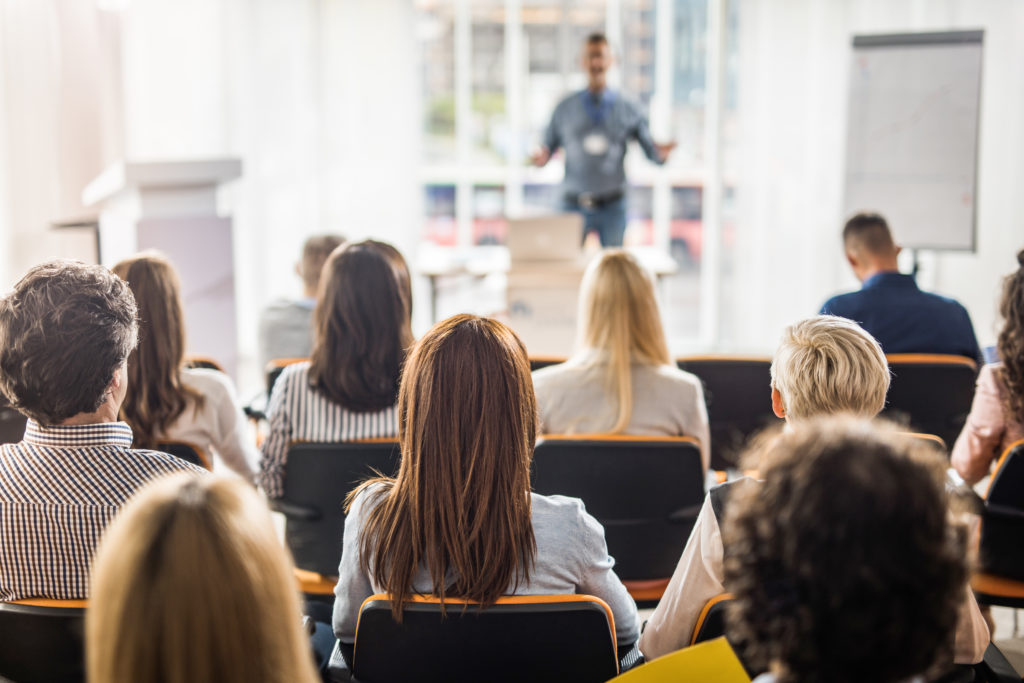 Blog
Legal Forum: Ask the Experts
Arnold & Porter
Are you ready for California's cleaning product law? Worried about empty space in your packaging? Interested in how best to implement SmartLabel or advertise about packaging innovation? Arnold & Porter will provide practical approaches to new challenges in ingredient disclosure, SmartLabel, slack fill, packaging and more.
Consilio
Data privacy and cybersecurity are converging. If data growth is not managed globally, then you are at risk. Experts from Consilio will show you how to identify where the crown jewels are, know where personal data exists and respond quickly — all while remaining in compliance.
Crowell & Moring
Feel like antitrust is the monster hiding under your bed? This small group will talk about price discrimination and trade, category management, mergers, private label products and more. No question is too basic or advanced for Crowell & Moring.
Faegre Drinker
As company websites and labels respond to consumer interest in animal welfare and sustainability, plaintiffs' lawyers spot opportunity. Join Faegre to talk about class action challenges to animal welfare and sustainability statements.
K&L Gates
Survey current trends in pet food litigation, discuss strategies for defendants, explore steps companies take to avoid being a target, consider approaches of plaintiffs and opine on impacts of consumer actions that may have on the wider field of class action litigation during this small group discussion with K&L Gates.
Mayer Brown
The quickly growing "multi-purpose ingredient theory" challenges food products that are usually positioned as better-for-you via label claims. The food may contain a multi-function ingredient but can only be labeled for one function. Dive deeper into this topic with attorneys from Mayer Brown.
McGuire Woods
In 2020, state legislatures are looking at a variety of regulatory changes, as well as new financial incentives targeting food and beverage companies. Learn about the latest developments in real time with experts from McGuire Woods.
Michael Best & Friedrich
What's in a name? As it turns out, a lot if you are talking about milk or meat. Join individuals from Michael Best & Friedrich as they discuss the current trends toward milk and meat alternatives, including labeling, legislation, technology, litigation and consumer response.
Morrison & Foerster
Join Claudia Vetesi and Bill Tarantino from Morrison & Foerster LLP to discuss two key trends in food labeling class actions: country of origin claims and flavoring claims. They will provide an overview of the regulatory landscape for both topics, along with a summary of recent class action litigation.
Much Shelist
In the face of increasing litigation, food and beverage companies are all asking the same question: How can I avoid getting sued? Attorney Steve Blonder, Much Shelist, will discuss practical steps for minimizing liability and protecting your brand.
Shook, Hardy & Bacon
Greg Wu and Mike Barnett from Shook, Hardy & Bacon will talk about navigating the hazy conditions surrounding cannabis products, including legal and factual differences in types of products (hemp, CBD and marijuana); how such products are treated under various federal/state laws and regulations; supply-chain best practices; and the potential impact of insurance on the industry.
Sidley Austin LLP
After reaching an agreement to settle a class action, you are not across the finish line. Obtaining court approval is increasingly difficult as courts and federal rules impose additional, stricter requirements. Learn from experts at Sidley Austin on how to structure agreements to make them more likely to obtain preliminary and final approval.
Risk Settlements
Explore ways to better understand the potential exposure and financial risk of class action settlements with experts from Risk Settlements. Find alternatives to common fund settlements which may reduce the overall cost to the company, cap the downside risk of viral claims and provide the defending business with financial certainty.
Venable
Join Venable partner Todd Harrison for a discussion on self-determined GRAS and how to avoid the potential regulatory and class action issues related to the use of ingredients the FDA deems impermissible.
Winston Strawn
Where does contaminated food and a subsequent recall fit in the greater context of false advertising litigation? Should a contaminated food incident subject a food company to false advertising litigation when the contamination is likely accidental and due to supply chain issue beyond the control of the manufacturer? Find out from Winston Strawn.
Other topics will include:
Board of Directors' Responsibility for Food Safety — Allston & Bird
What's the real 'T' on CBD? — Hogan Lovells
California Consumer Privacy Act — Perkins Coie
Join these experts and more at the Consumer Brands Association Legal Forum on February 25. Reserve your spot today and ensure you don't miss a moment of this thought-provoking event.
Published on February 10, 2020
Our Updates, Delivered to You
Receive the latest updates from the Consumer Brands Association.