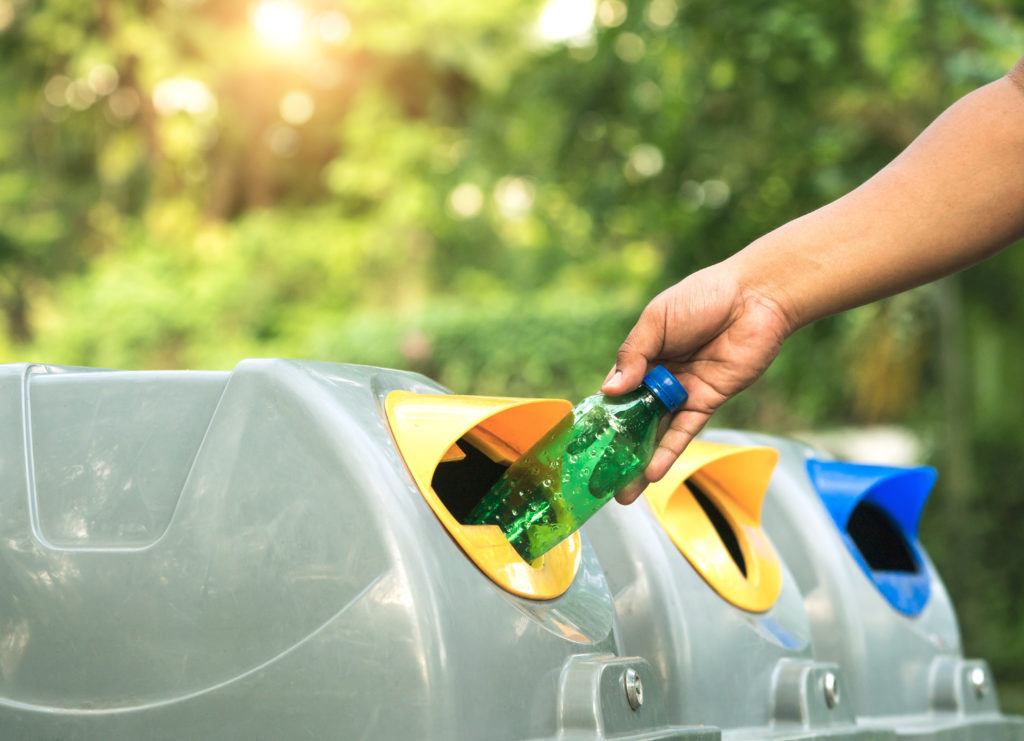 Blog
Saving Recycling with Arizona State University: Part 2
This interview is offered in two parts. Read part one.
Recycling is at a crossroads in America. With systems shutting down or limiting what they can accept in counties around the country, and accepted recyclables ending up where they shouldn't — in landfills or worse, our oceans — action must be taken today, to save our planet tomorrow.
The Consumer Brands Association's Recycling Leadership Council (RLC) is aiming to do just that. By uniting critical stakeholders across the packaging ecosystem, the diverse members of the RLC are working together to find a solution to the packaging waste crisis and build a public policy foundation for a 21st century recycling system in the United States.
Alicia Marseille and Rajesh Buch, from Arizona State University, make up part of this diverse group, focused on saving recycling in America. Marseille, who serves as director of innovation at the Rob and Melani Walton Sustainability Solutions Service, and Buch, the director of sustainability practice and international development at ASU, sat down with the Consumer Brands team to answer some questions about their work and the future of recycling.
How do we change the narrative of waste and packaging from being trash to becoming a resource? Why is it important to change the narrative and who is it important to educate?
Current waste management practices push the narrative that waste needs to be managed by municipalities or that consumers need to put waste in the correct bins or places. Producers are constrained by market forces in taking responsibility and communities seemingly do not value waste or resources. Consumers, producers and communities often see these issues as not being their responsibility, and leave it to the municipalities to deal with the back end of the value chain. These narratives cannot be changed in isolation, and reiterate the need for cross sector collaboration.
Knowledge and evidence based decision making are critical to shift the narrative towards waste becoming 'an economic development driver' that can create jobs, improve livelihoods, and a healthy planet for all.
What is the role of academia in creating a circular economy for packaging? How can the private sector and governments leverage the research and resources that already exist?
As objective creators and arbiters, academia can play a vital role in understanding current systems and facilitating the design and implementation of circular transitions that are also ethical. This is done through a process of state-of-the-art discovery, knowledge creation and the piloting and scaling of technologies and solutions that are concurrently applied in an ethical and inclusive manner.
The World Economic Forum recently ranked 100 universities around the world regarding their abilities to create impact and in solving the 'world's greatest challenges.' ASU is ranked number five, and is the only U.S. based university in the top 10. ASU has taken a holistic approach across the institution, and stakeholders work to leverage the knowledge that is created to solve complex problems. There are over 4,000 faculty at ASU who are making discoveries and creating knowledge, and that provides roughly 8,000,000 hours a year of human capital and solutions being developed that can become drivers of change. Private sector and governments can collaborate with academia to better understand the holistic operation of value chains and service delivery and the associated unintended consequences to make better, well-informed decisions.
One of RISN's guiding principle is that "true integrated resource management and innovation expands beyond waste resources to include the quality, availability, responsible use and appropriate valuation of all resources." How can the RLC take that thinking into the development of a policy roadmap for recycling in the United States? 
The holistic, systems thinking that enabled RISN stakeholders to understand the full ramifications of various scenarios, potential solutions, opportunities and challenges, was the basis of our guiding principles. Replicating the RISN process, RLC should start with engaging all stakeholders including public, private, institutional, academic, nonprofit and community organizations across entire product value chains to share vision, values, goals and information. This knowledge sharing activity helps to understand the landscape of current product value chains, consumer behaviors, institutional policies and municipal practices that enable recycling systems to function as they do today, to build trust, and  co-create opportunities for accelerating to regional circular systems.
The research, modeling, and analysis that bridges between the current and possible future scenarios identifies targeted interventions. The modeling tools allow policy interventions to be tested and designed to meet evolving needs.
Published on July 23, 2020
Our Updates, Delivered to You
Receive the latest updates from the Consumer Brands Association.