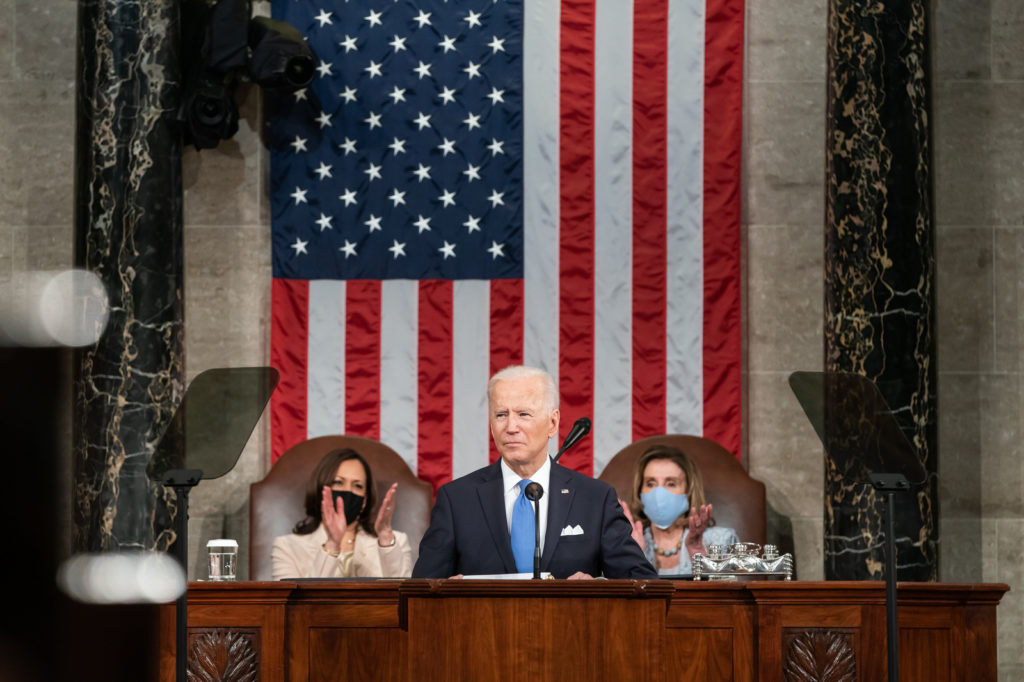 Blog
State of the Union Expectations: Fight Inflation, Don't Shadowbox Imaginary Opponents
Inflation will be a topic of President Biden's upcoming State of the Union address. With the consumer price index hitting a 40-year high and the Russian invasion of Ukraine threatening to send inflation even higher, it is a topic that American citizens will expect to hear about and may demand to know what the government will do about it.
This is not an easy economic environment. There are no easy answers or easy villains. We hope that the president's plans to tackle inflation are focused and impactful — and come with the recognition that fighting inflation means hitting at root causes, not shadowboxing imaginary opponents.
For months, we've seen indicator after indicator continue their inexorable climb. Demand is up. Wholesale costs are up. Shipping costs are up. Labor costs are up. And, yes, consumer prices are up.
These dynamics are not unique to consumer packaged goods. But food, beverage, cleaning and personal care products are unique in that they are not only essential but consequential. You can wait on a couch. You can't put off buying baby formula.
It is a tremendous responsibility to get people the products they rely on every day. It is one that has led the CPG industry to overhaul its supply chains and do whatever it takes to get products on shelves. But whatever it takes has come at a cost.
At every link in the supply chain, CPG companies are incurring new costs. Wholesale ingredients and materials have soared over the last year. Overall producer prices are up 9.7% over last year; for food manufacturing specifically, they are up 14%. And for many key inputs, that's only a fraction of the pricing pressure. Some of the most used commodities for CPG products are up well over 50% since last year.
Jan-21
Apr-21
Jul-21
Oct-21
Jan-22

Food Manufacturing PPI (YOY % increase)
1.3%
7.9%
11.5%
12.9%
14%

Overall PPI (YOY % increase)
1.6%
6.5%
8.0%
8.9%
9.7%
The cost to ship finished products has also skyrocketed. There are 80,000 truck drivers needed to meet demand today — a number that is poised to grow. A lack of drivers at this scale means there is an estimated one truck available for every 16 loads. And fuel costs have spiked 55%. All that means getting products to shelves is significantly more expensive.
Some of the cost increases and slowdowns stem from the labor crisis rippling across the supply chain, from packaging suppliers struggling to find workers to retailers in need of employees to stock shelves. Although the CPG industry has increased wages for manufacturing roles 8.3% — outpacing the national average of 4.4% — the industry is still struggling to fill 132,000 openings, adding only 8,967 jobs last month.
There are contributors to inflation that are unrelated to supply chain pressure. But government cannot stop the emergence of a new COVID-19 variant or limit consumer demand. And we have yet to understand what the implications of Russia's invasion will mean in this context. The best government can do right now is take an honest look at the options in its control that can reduce supply chain friction.
We want to hear the president use the State of the Union to call for:
Expediting the movement of goods.
Getting Americans off the sidelines and into the workforce.
Committing to finding impactful solutions, not placing politically convenient blame.
For far too long, inflation was dismissed as transitory. Now that the notion of transitory inflation has been disproven and consequences are hitting consumers, it's time for a harder look at government's role.
Published on February 23, 2022
Our Updates, Delivered to You
Receive the latest updates from the Consumer Brands Association.