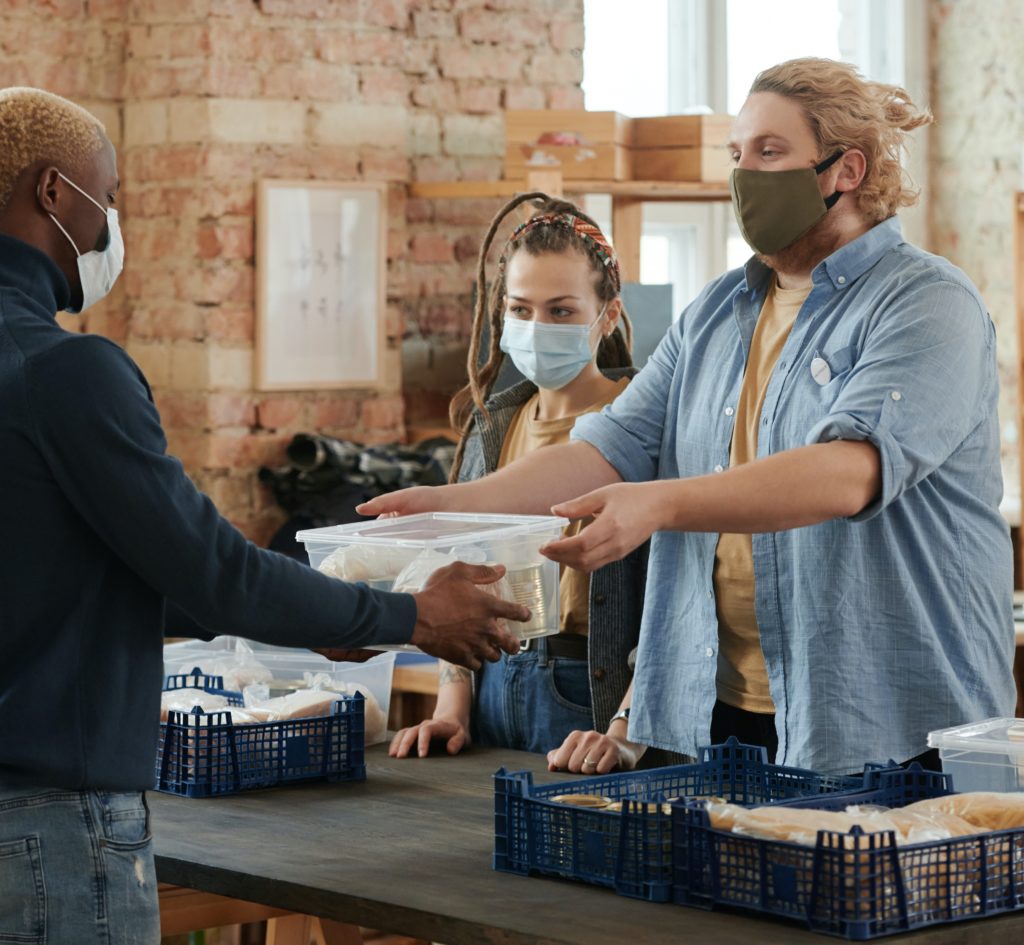 Blog
The Goods: CPG Gives Back — in Big Ways for the Holidays
The consumer goods industry's number one job is delivering for every day — and holidays are no different. And even while it's busier than ever meeting record-breaking demand, untangling snags in the supply chain and working around the clock to deliver, it hasn't forgotten about providing for its communities too.
Here are some of our favorite ways the industry is giving back this season.
1. Putting Thousands of Thanksgiving Meals on the Table
General Mills' Pillsbury brand provided three new transitional houses for veterans, the first of which welcomed its newest family just in time for Thanksgiving.
Hormel Foods' Jennie-O brand donated 10,000 turkeys — the largest giveaway in the company's history. The company was also recently featured on Newsweek's list of "Most Responsible" companies in 2022.
Tyson Foods joined Bimbo Bakeries, along with Walmart, to donate 30,000 pounds of food to its Alabama and Ohio communities.
2. Dedicating Dollars to Diversity, Equity and Inclusion
 Conagra Brands' employee giving campaign, which matches donations, raised more than $520,000 to benefit United Way, the American Civil Liberties Union and Human Rights Watch this season (this is in addition to the two million meals the company pledged to donate for the holiday season).
PepsiCo recently expanded its $40 million community college program to nine new cities — and will provide scholarships to more than 1,400 Black and Hispanic students next year.
 3. Backing up Employee Causes
Clorox's FreshStep brand matched Giving Tuesday donations for the Best Friends pet sanctuary, the largest no-kill shelter in the country.
Constellation Brands partnered with their employees to contribute nearly $1.7 million to approximately 660 charities.
Molson Coors launched a program that encourages employees to donate to local causes they care about — and backs them up with matching contributions.
4. Promoting Safety and Health
Coca-Cola pledged up to $250,000 in donations to the American Red Cross on Giving Tuesday. The company has given over $55 million to support local organizations and vulnerable communities during the pandemic.
Lysol-maker Reckitt recently pledged to donate up to 16 million packs of disinfecting wipes for schoolkids heading into the winter season.
Henkel celebrated International Volunteer Day by mobilizing its employees for several causes, including support for a California-based charity that helps house and provide healthcare to people living with HIV/AIDS.
---
Have good news you'd like to share with us? Get in touch with us here.
Published on December 3, 2021
Our Updates, Delivered to You
Receive the latest updates from the Consumer Brands Association.