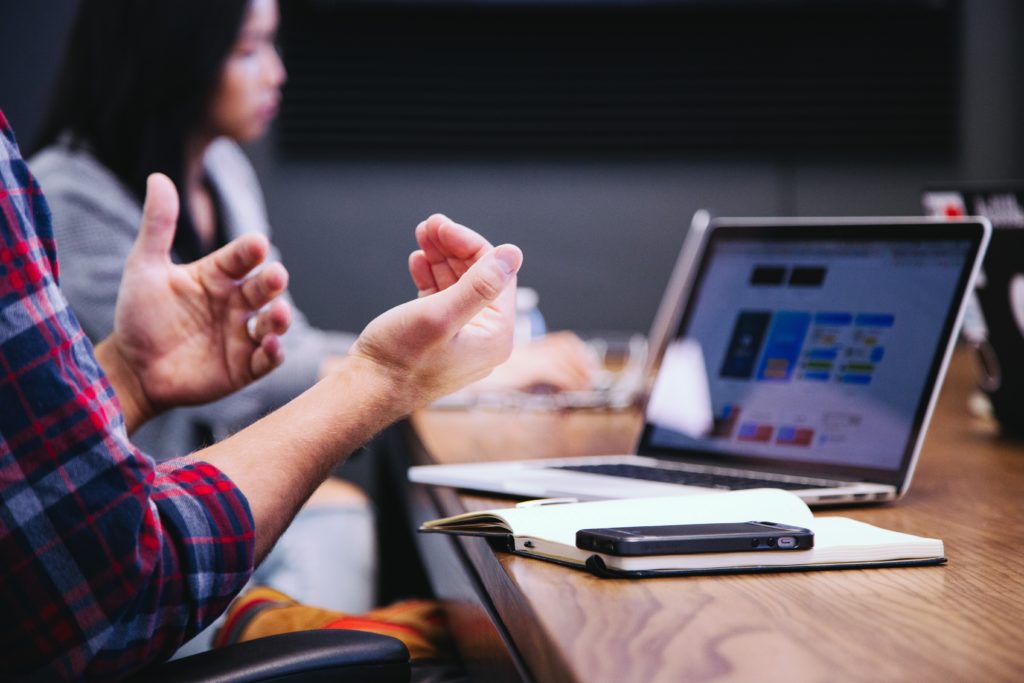 Blog
The Top 3 Things on CEOs' Minds After the CPG Executive Summit
More than 100 CPG executives came together at the beginning of this month for Consumer Brands' CPG Executive Summit. The event was the first of its kind, bringing leaders from P&G, Clorox, Coca-Cola, General Mills and more together for substantive conversations on some of the hottest topics affecting the industry, including new brand expectations, leading on diversity and inclusion, advancing sustainability and preparing for the future of work.
While there's no substitute for being in the room, we've done our best to provide a recap of the top trends that CEOs are thinking about following the inaugural event.
1. If You're Not Digital, You're Already in the Dust
Whether it be curbside pickup, loyalty programs or online shopping, consumers are making a dramatic shift toward digital — that was only exacerbated by the pandemic.
Sharon Leite, president and CEO of the Vitamin Shoppe, highlighted the importance of the crossover of experiences and understanding the consumer and their needs in order to perfect the digital sector of their business. The key, she revealed, is to balance a focus on the consumer and provide the solution to what they are looking for — as easily as possible.
"If you haven't accelerated your efforts into digital, you will be left behind," Leite warned.
It's truth backed by data. Jason Goldberg, a summit speaker familiarly known by his online moniker @retailgeek, revealed to attendees that 62% of sales are now digitally influenced — and consequently have an undeniable impact on all companies, manufacturer and retailer alike. Bob Eddy, president and CEO of BJ's Wholesale Club, explained that the company's digital adaptation began as a result of the pandemic and while it is not perfect, it's already a clear benefit to the business that'll only mature with time.
Embracing digital isn't simply meeting consumers where they are online. It's a two-way street, where continued engagement matters and relationship building is the difference-maker. Vivek Sankaran, president and CEO of Albertsons Companies, got real with attendees about the difficulties of making meaningful engagement possible during tough times in the pandemic. One of his core learnings: consumers' digital participation exploded during the pandemic, but it's not going away when the crisis does — and that's a good thing. His company is now encouraging customers to engage digitally all the time, because when they do, they're able to capture cleaner information that they can use to make business decisions that make life easier for consumers.
2. DEI Efforts Matter Now More Than Ever
Coming out of the COVID-19 pandemic has only highlighted the need for continued diversity, equity and inclusion efforts. Speakers emphasized the importance of DEI during the summit and led meaningful conversations on how companies can lead on these efforts. James Fripp, chief equity and inclusion officer of Yum! Brands, highlighted his work and how he has led with purpose. Fripp also shared his roadmap for artful DEI efforts:
Start with authenticity.
 Authenticity leads to relationships.
 Relationships are the foundation of trust.
Stressing the urgency of the moment, Fripp said, "Purpose matters to people — now."
DEI doesn't end with employees. Kari Alldredge, partner at McKinsey and Company, admitted that she was amazed in her research by the number of consumers who said they are aware and actually care about diversity and inclusion in the products they use daily. It is not a nice-to-have; it's a must-have. 82% of employees said they believe it is important for a brand to have a purpose, according to the research.
3. Labor Issues Loom Large Over CPG – Putting a Premium on Fixes
Attendees dove into the multiple factors driving the workforce crisis during multiple sessions throughout the summit. Labor force participation is at a historic low and nearly 130,000 job openings remain in the CPG industry. Matt Sigelman, CEO of EMSI Burning Glass, shared timely data and advice to companies focused on solving these talent shortages. Solutions included developing talent strategies to support your business strategy and building your own supply, among others. He stressed it's a top-to-bottom problem and all levels of companies are facing this issue.
"The pandemic has pushed labor to being an HR issue, to a business issue, to a board issue," explained Sigelman.
During this discussion, executives revealed how they are addressing the labor shortage. A common trend? Focusing on retention by engaging with team members on a more intimate level and being more responsive to workplace concerns.
The CPG Executive Summit represented the first time the industry convened face to face in nearly two years — but quickly became visible proof that the industry is emerging from the pandemic stronger than ever. Consumer Brands is already encouraging industry execs to mark their calendars for September 28-30 for 2022. Learn more about the event and how to obtain an invite.
Check out our Summit recap video here.
Published on December 21, 2021
Our Updates, Delivered to You
Receive the latest updates from the Consumer Brands Association.