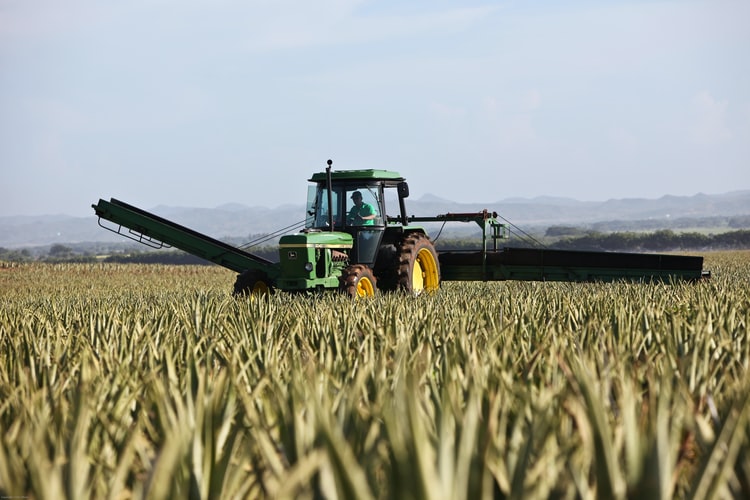 Blog
Three Factors Driving Rising Manufacturing Costs
The economy has been on a wild ride. The pandemic, winter storms, port delays, shipping challenges and more have left supply chains entangled as inflation metrics are on the rise.
All that coupled with intense and long-term demand for CPG products — the food, beverages, household and personal care goods that have seen Americans through this pandemic — has forced the hand of many companies to say they can no longer afford to keep absorbing the costs to manufacture and ship that have proved too much for too long.
But what is contributing to all this cost pressure? Breaking down the supply chain's simplest parts — what products are made with, who they're made by, and how they reach their destination — shows what's behind rising costs.
1. What Products Are Made With
When consumer demand is up, companies buy more of the raw inputs and materials they need from suppliers to meet demand. An influx of orders can drive the supplier prices up. Producer prices rose 4.2% year-over-year in March. That's the biggest increase since 2011.
More of a visual learner? It's hard to get clearer than this graph of the producer price index commodities data, which tracks the raw materials for just about anything you can dream up —   aluminum, oil seeds, heavy gauge springs — more than 1,500 commodities in all.
Take toilet paper, for example. One of the key commodities needed to make toilet paper is wood pulp. You've likely heard about surging new construction housing prices, driven primarily by the skyrocketing cost of lumber. Wood pulp is suffering from the same issue, costing 20% more in the last year.
Another example that's a key ingredient in many CPG products is corn. It is at its highest price since 2013, up 16% so far this month, following increases every month since July. Adding to the pressure on corn is the need for it in sectors far beyond food staples. As Axios' Dion Rabouin explains it, "The price of corn is especially important because it is a major input for everything from gasoline to meat to industrial products like wallboard and insulation used in houses."
It's not just what's inside the package that's costing more. The packaging itself is costing more. Aluminum for cans, plastic wrap, cardboard for boxes — it's all up and part of a cascade of increasing costs that CPG companies are no longer able to absorb.
 2. Who Makes the Products
The CPG industry has been integral to pandemic response. Its workforce has shown up at a critical moment and it has, in turn, shown up for its workforce. A McKinsey survey of C-suite leaders conducted for Consumer Brands found that CPG companies were investing in their essential employees through incentive pay, bonuses and higher wages. Further, BLS data shows wages for food manufacturing in the third quarter of 2020 were 3.4% higher than the same quarter a year earlier. The increase in wages paid in the third quarter of 2020 amounted to $900 million more than wages paid in the third quarter of 2019.
CPG is hiring. Through February 2021, the broader manufacturing industry has averaged approximately 520,000 job openings on a seasonally adjusted basis. Other industries are competing for talent and further heating up the labor market. Fast food restaurants report increasing pay, offering signing bonuses and, in the case of Chipotle, giving free college tuition to employees who work at least 15 hours a week after only four months on the job.
Beyond any single industry, labor costs (which broadens from wages to include the cost of benefits) in the overall economy are up 2.5% year-over-year. Here, you want to look at every point in the supply chain. It's not just what CPG companies are paying their employees, it is what their suppliers are and, leading us to our next point, their shippers are too.
3. How Products Get to Their Destination
Trucking is where jumps in wages are far outpacing the rest of the economy, as raging consumer demand and a tight freight market collide. Drivers are in short supply and costing more to recruit. Knight-Swift Transportation, the largest truckload carrier in North America, reported raising wages for recently certified drivers by 40% or more. Truckload costs are up as well. Cass Information Systems reported that per-mile truckload costs rose 8.1% in February from the previous year.
Add to that big jumps in the price of fuel. A gallon of diesel is up $0.687/gallon in the last year. U.S. trucks go through 22 billion gallons of diesel a year, according to Diesel Technology Forum. By simple math, if the CPG industry accounts for 1/5 of all freight, it's using 4.4 billion gallons of that, adding up to more than $3 billion in fuel costs compared to last year — and that's only if the price holds steady.
All this lands at a pivotal time. No, not the Suez Canal backlog (though that didn't help the supply chain). We are at a point where more consumers are increasingly using e-commerce options, putting additional stress on the shipping market as even more goods flow into ports and via truck, shaking up the delivery model. Nearly half (47%) of American consumers tried online ordering for grocery products during COVID-19 and most (77%) of those consumers plan to continue doing so after the pandemic.
The pricing pressures the CPG industry is up against show no signs of slowing. When they might ease is a debate among economists now, with many saying it could be another year or two before demand tapers. For now, CPG companies are staying focused on meeting demand, and that means continuing to assume greater costs to make and ship goods. As Kearney's Greg Portell told the New York Times, "This isn't an opportunistic profit-taking by companies. This is a reset of the market."
Our Updates, Delivered to You
Receive the latest updates from the Consumer Brands Association.