Impact
CPG Economic Pulse: 2020 in Review
April 2021
How the CPG Industry Delivered in 2020
More than a year into life under a pandemic, the CPG industry's story is becoming apparent. In the face of incredible demand, the industry was unafraid to change the game to deliver for consumers. A full year of economic data proves that high demand was unrelenting and that CPG companies rose to the occasion through innovation, creativity and flexibility — and continues to do so.
Key Takeaways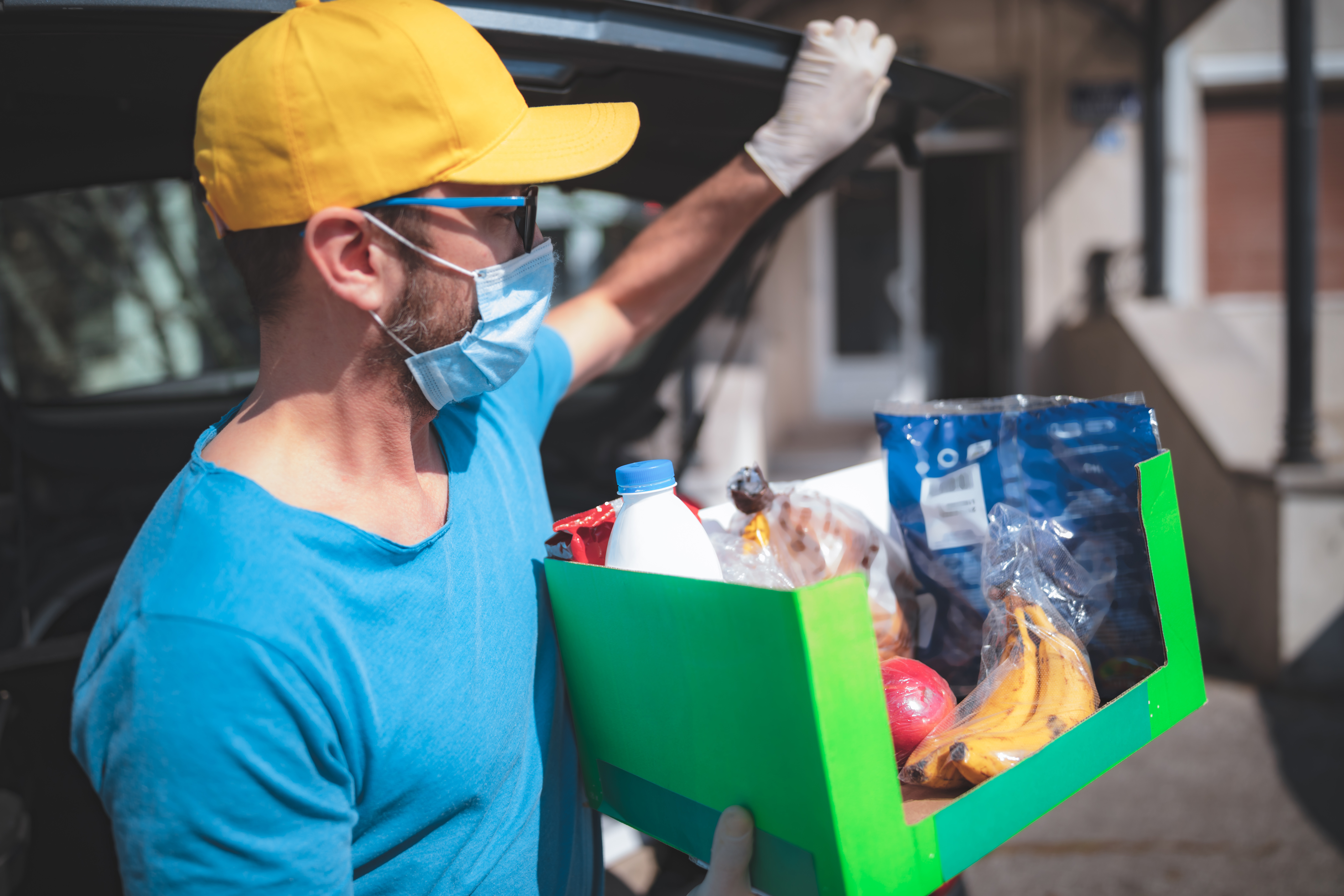 Delivering for consumers amidst unrelenting demand.
CPG sales in 2020 — a reflection of demand — grew by 9.4% over 2019, creating a true stress test for the industry. After an unprecedented 21% increase in March, the industry found its footing and delivered for consumers throughout the year.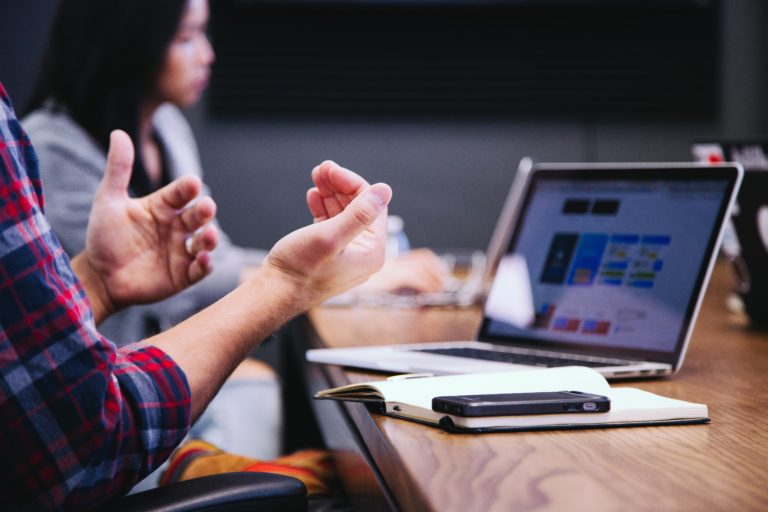 Increasing production capacity through hiring.
The CPG industry quickly recovered the initial jobs lost at the start of the pandemic, bringing employment levels up to 98% of pre-pandemic level by October, outpacing the overall economy — and is still hiring.
Benchmarking Against the Broader Economy
In March 2020, there was no way to predict how COVID-19 would affect the U.S. economy. What followed was a roller coaster year. Case in point, a small decline (5% annual pace) in the first quarter GDP was followed by unprecedented economic decline in the second quarter (31%), but then surged in the third quarter (33%) and was then followed by more growth, albeit slower, in the fourth quarter (4%).
"The 2020 economic data is the paper trail of a year when the CPG industry rose to the occasion and delivered."
The COVID-19 contraction appears to be the shortest recession ever due to a recovery powered by government fiscal policies that staved off greater decline. While the overall economy experienced significant losses in employment and production, its underlying strength came from consumer spending, helped by federal and state stimulus funds.
The CPG industry, however, experienced a vastly different 2020. As it made the products that American consumers depended on to stay home, the industry's economic year stood apart from its surrounding context. "As the world was swirling in chaos, CPG companies had to focus intensely on output because people needed their products so they could stay home," said Consumer Brands' President and CEO Geoff Freeman. "The 2020 economic data is the paper trail of a year when the CPG industry rose to the occasion and delivered."
The Unrelenting Demand for CPG Products in 2020
CPG purchases of food, beverage, household and personal care items were elevated as Americans stayed at home. On an annual basis, CPG sales grew by $131 billion, or 9.4%, over 2019's purchases to a total of $1.53 trillion in 2020.
The sales growth was widespread within the industry. Nearly all CPG categories showed year-over-year monthly increases. A few personal care categories — cosmetics, for example — saw brief declines in April and May but rebounded significantly over the remainder of the year.
While the improbable 21% spike in sales seen in March was not repeated, demand only rarely — and barely — dipped below a 10% year-over-year increase during the remainder of 2020. "The word 'sales' is a misnomer when thinking about 2020," said Freeman. "Sales is really demand. It cannot be emphasized enough how incredible the industry's response to sustained high demand was last year and continues to be into 2021."
Jan-19
Feb-19
Mar-19
Apr-19
May-19
Jun-19
Jul-19
Aug-19
Sep-19
Oct-19
Nov-19
Dec-19
Jan-20
Feb-20
Mar-20
Apr-20
May-20
Jun-20
Jul-20
Aug-20
Sep-20
Oct-20
Nov-20
Dec-20
Jan-21
Feb-21

CPG Sales (in trillions)
1.389264
1.369261
1.387203
1.393401
1.399105
1.406865
1.41752
1.417873
1.409264
1.41305
1.411442
1.410303
1.41294
1.413968
1.676186
1.475377
1.538249
1.550873
1.564354
1.556985
1.561911
1.556679
1.56589
1.527161
1.635123
1.600119
Creating Capacity to Get Consumers What They Need
To address consumer demand, food manufacturers increased the average amount of overtime hours by 5.1% between May and December 2020 compared to same period in 2019, according to BLS data.* The increase is an outlier when compared to all manufacturing, where overtime hours decreased by 9.6%.
The number of establishments — which could include manufacturing facilities or office locations, for example — expanded by 2.6% from the third quarter of 2019 to the third quarter of 2020. In a normal recession, business will start to decline, as evidenced by the 1.2% decline in new establishments across the broader economy. The CPG gains may reflect new firm formations or existing firm expansions that were created in response to pandemic demand.
The stats confirm anecdotes from CPG companies that make some of the most in-demand products. Clorox, which saw demand swell 500% practically overnight, shared how it was addressing capacity: "To increase capacity, we quickly took a number of steps that we knew would require significantly higher costs: running our cleaning and disinfecting products plants 24/7; refocusing our plants on manufacturing disinfecting products that can be supplied most quickly; and accessing additional 3rd party supply."
Across the industry, similar stories of ramping up production by running facilities seven days a week, ensuring production lines were making the most in-demand products and tapping third party suppliers and manufacturers to create capacity have been commonplace throughout pandemic response. General Mills, for example, boosted its third-party manufacturers and suppliers by 20% to meet demand last year and just this month said if demand starts to taper off, that capacity is what the company will shed first.
The quick pivots to meet demand helped stave off a second wave of shortages that was feared in November, even as the virus waves continued. A November 23, 2020 USA Today headline rang the alarm: "Don't count on finding toilet paper on your next run to Target or Walmart: COVID-19 panic buying is on a roll again." But as time went on, the fears of widespread shortages and empty shelves didn't materialize. As Freeman told the Washington Post at the time, "We are in a fundamentally different place than we were in March and April."
In addition to the lengths CPG companies went to increase capacity, retailers, too, learned critical lessons early in the pandemic and moved swiftly to put purchasing limits in place.
*This data is only available for the food manufacturing segment of the CPG industry.
Rewarding Employees with Higher Pay
The effort has come with reward for the employees who have made it happen. Industry wages grew as the rest of the economy saw reductions. Wages for food manufacturing in the third quarter of 2020 were 3.4% higher than the same quarter a year earlier. By comparison, nationwide wages (non-farm) declined by 0.8% across that same period. The increase in wages paid in the third quarter of 2020 amounted to $900 million more than wages paid in the third quarter of 2019.
Similarly, a McKinsey survey of C-suite leaders at 21 CPG companies found that companies were investing heavily in their essential employees, through incentive pay, bonuses or higher wages. This increase in wages comes at a time when CPG companies were also incurring higher costs for sourcing raw materials, warehousing and transporting goods, according to McKinsey.
"This is a human powered industry that has worked 24/7 to deliver," said Freeman. "CPG companies have invested in their greatest asset — their people — throughout pandemic response and it has made a difference for consumers who rely on them."
Jan-20
Feb-20
Mar-20
Apr-20
May-20
Jun-20
Jul-20
Aug-20
Sep-20
Oct-20
Nov-20
Dec-20

CPG
100
100.205312290852
99.3882547291587
91.939979364445
93.9089948266356
95.1939976379374
95.7223780422262
96.8810696120856
97.0768184180261
97.5165913237852
97.9888471264527
97.8617487554846

Total non-farm
100
100.1898393263
99.0843044260809
85.5006109016383
87.3615618061668
90.5448191599774
91.6786000499231
92.7184466019417
93.1887751750594
93.6354559428249
93.808873182075
93.6078668365805
Recovering and Adding Jobs in the Pandemic Era
The pandemic has weighed heavily on employment. At one point, about 25 million workers from all sectors made continuing unemployment claims. Despite phenomenal third quarter growth, 2020 ended with 9.4 million fewer jobs than in December 2019.
The CPG industry was not immune to the pressures. Employment declined sharply at the outset of the pandemic, and by April there were 170,000 fewer jobs. The drop encompasses a moment of alarm, when employers and employees alike feared what was to come. Many took COVID-19 as a time to retire. Others were forced or chose to leave for health or family reasons. Companies reassessed priorities and made changes. Portions of the industry, particularly those that manufactured food service items like ice cream or popcorn for events or in-store experiences, were totally upended.
The CPG industry quickly recovered the initial jobs lost at the start of the pandemic, bringing employment levels up to 98% of pre-pandemic level by October, outpacing the overall economy — and is still hiring.
The decline in jobs turned quickly to a rebound. To fulfill strong consumer demand, the industry recovered 125,000 jobs by year's end, outpacing the overall economy. CPG industry employment in April 2020 was 92% of its January 2020 level, then it hit 98% in October and held steady. Other sectors of the economy have not been as fortunate. Total U.S. employment fell in April to 86% of its January 2020 level, ending the year at 94%.
Early in the pandemic, PepsiCo announced adding 6,000 new, full-time, full-benefit jobs. The announcement was made alongside the news that it was offering enhanced benefits to its existing frontline workforce. Ramon Laguarta, chairman and chief executive officer of PepsiCo, said of his company's workforce, "We couldn't be prouder of our PepsiCo team for the role they play in restocking pantries and refrigerators."
CPG hiring has continued, according to the Bureau of Labor Statistics' recent Job Openings and Labor Turnover Survey. In the last six months, through February 2021, the broader manufacturing industry has averaged approximately 520,000 job openings on a seasonally adjusted basis.
What's Next?
Now that 2020 is hindsight, the CPG industry will be analyzing how it responded and looking for more ways to improve its ability to deliver for consumers — and thoughts will likely turn to how government can support frictionless supply chains.
2020 was a historical anomaly in every way, and certainly regarding economic data. Its conclusion doesn't inform the future so much as tell a story about the CPG industry's response to incredible demand.
If the Biden-Harris administration's infrastructure proposal were underway, how would it have affected the speed that shelves were restocked? Would a federal office of supply chain — something Consumer Brands has repeatedly called for — allowed for greater coordination across agencies and states? These questions must be considered so moments of high demand do not result in essential products not reaching consumers.
2020 was a historical anomaly in every way, and certainly regarding economic data. Its conclusion doesn't inform the future so much as tell a story about the CPG industry's response to incredible demand.
Consumer Brands' initial 2021 forecast anticipated a deceleration in CPG purchases between 1% and 2% from 2020 — a slowdown, yes, but still between 7.4% and 8.5% above 2019, the last normal year on record. With effective vaccines being deployed more efficiently than expected, a return to some pre-pandemic behavior may be closer than expected at the start of the year.
What happens next will come into greater focus as the first quarter economic data arrives in the next edition of CPG Economic Pulse.
About This Research
Consumer Brands' CPG Economic Pulse analyzes the totality of the industry — food, beverage, household and personal care products — to offer a timely look at an industry that contributes $2 trillion to the U.S. economy and supports more than 20 million jobs.
The data in this report is released on a rolling calendar schedule. The figures presented are current at the time of publication and are subject to updates and revisions.
Methodology
Economic analysis provided by JEK Analytics.
The CPG purchases data is derived from U.S. Bureau of Economic Analysis reporting.
Estimates include food, nonalcoholic and alcoholic beverages for off-premises consumption; food purchased and consumed on farms; nonprescription drugs, household supplies and personal care purchases; and net purchase of goods by U.S. residents abroad.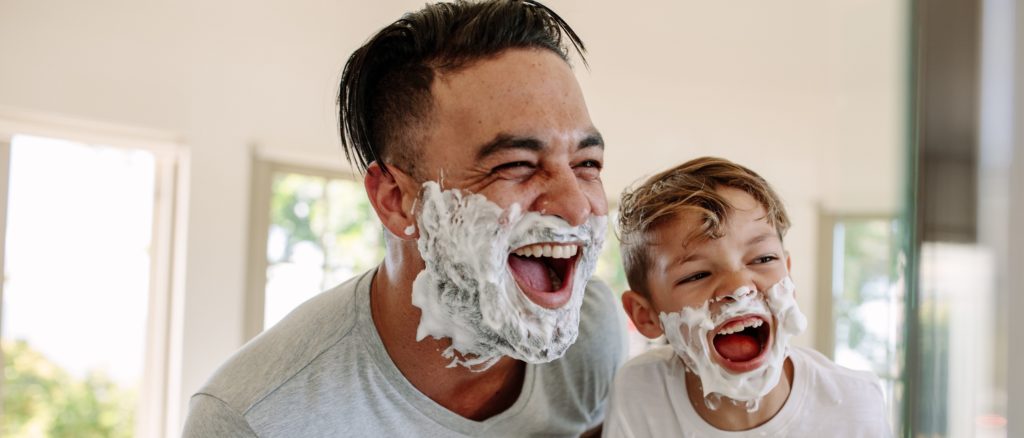 The Economic Contributions of CPG
The CPG industry is the largest manufacturing employer in the United States. The food, beverage, household and personal care products that the industry makes have a positive impact on the lives of every American, every day.
Our Updates, Delivered to You
Receive the latest updates from the Consumer Brands Association.