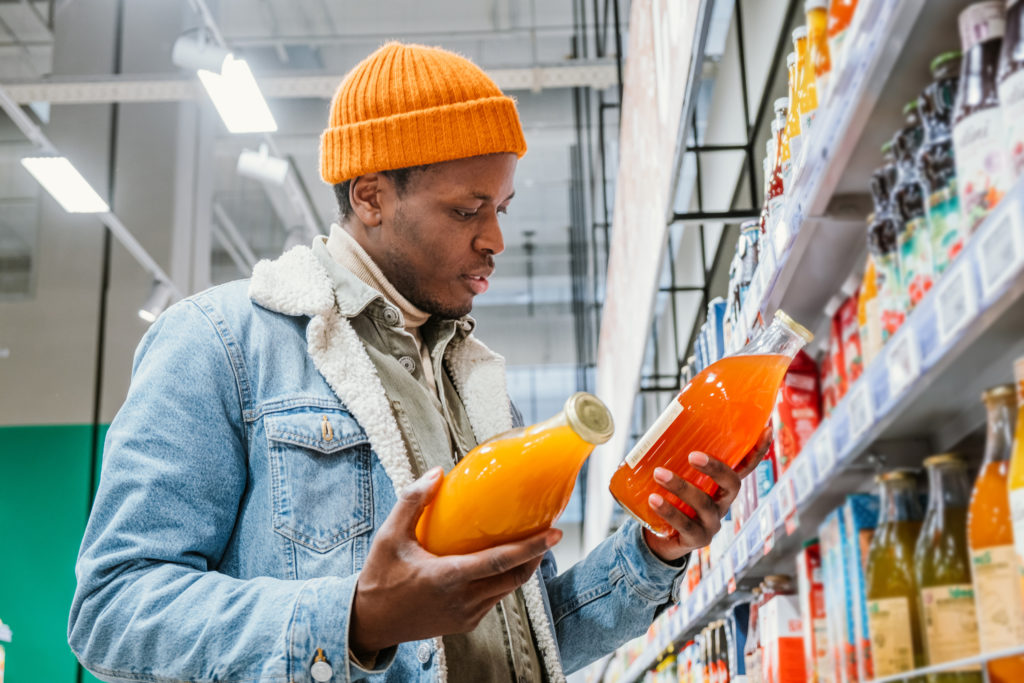 Blog
Understanding the Nutrition Label: Enhancing Nutritional Literacy
It's an all-too familiar scene: You're in the grocery store trying to choose between several products, all that purport to be roughly the same. Where's the assurance that the item you ultimately purchase is right for you and your personal nutritional journey? Try this: Imagine you're holding two of these pre-packaged food options, one in each hand. Now turn them over, and you'll see the Nutrition Facts panel, a mandatory inclusion on a myriad of prepared foods from refrigerated and frozen to the breakfast and beverage aisles.
On the Nutrition Facts label, there's a breakdown of ingredients, daily value percentages, nutritional content and more – based on how much people are actually eating, not an arbitrary estimation suggesting how much people should eat, thanks to a recent update that was 20 years in the making.
Development of the FDA-approved Nutrition Facts label was the result of a multi-decade effort of research and stakeholder input that guides our deeply personal nutritional choices today. In fact, the Nutrition Facts label debuted in 1993, with the most recent update released in 2016. Former FDA commissioner David Kessler wrote in the publication Developing the "Nutrition Facts" Food Label that the project was "from the perspective of both industry and the American consumer, one of the most ambitious public health initiatives ever undertaken by the [FDA]. By providing consumers with information to make healthier food choices, the label was designed to help Americans reduce their risk of health problems associated with diet."
Moreover, he goes on to say that because of the addition of the Nutrition Facts label, "the FDA estimated that the label might save as much as $26 billion in healthcare costs over the next 20 years" because of the role the Nutrition Facts label plays in increasing nutritional literacy in an effort to combat diet-related disease.
So, what's on it and for what should I be looking? Let's review: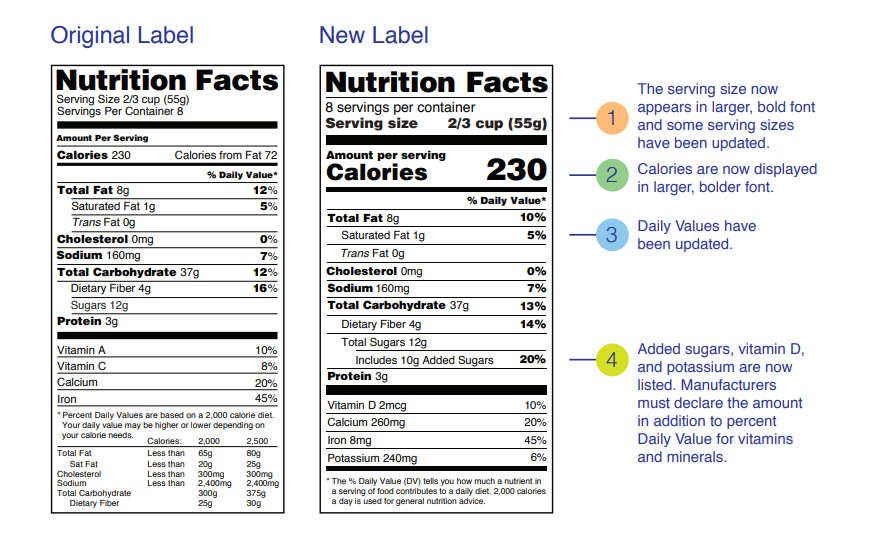 As conveyed by the image, the Nutrition Facts label prominently displays critical nutritional information meant to do the heavy lifting to help consumers decide which product will land in their pantry. By being able to quickly scan serving size, calories, daily values and amount, consumers are enabled to make choices that best reflect what they need nutritionally – however that may manifest in their daily lives. The label also displays nutrients people are likely looking out for as those to include or increase in their diets, like calcium, fiber and vitamins C and D. Being able to find the daily value percentage and amount of nutrients quickly on an items' packaging is another step in encouraging strong nutritional literacy.
The update was initiated to reflect the changes in Americans' consumption habits since the onset of the Nutrition Facts label in 1993, whether that's consuming a larger serving (think 12 ounces versus eight or 2/3 cup instead of ½) or navigating a "dual" serving (something like ice cream that consumers will often consume across sittings).
Now, imagine again that you're looking down at each package. Based on the labels, which are you choosing? Maybe it's the product that has a higher fiber content, or perhaps you're looking to increase iron or potassium in your diet. The science-backed research that went into creating what's on the Nutrition Facts label created a space for greater awareness of what we're putting on our shelves, and it's only going to become increasingly pertinent to leverage that commitment to understanding consumers' needs to bring even more transparency and choice to their grocery shopping trips.
Published on September 8, 2023
Our Updates, Delivered to You
Receive the latest updates from the Consumer Brands Association.