Webinar
Finding Growth Opportunity for CPG Supply Chains
August 30 | 12:00 p.m. ET

Finding Growth Opportunity for CPG Supply Chains
Insights for CPG companies presented by premier Consumer Brands partners
August 30 | 12:00 p.m. ET
While retail business models and the rapid increase of channel options for consumers create new revenue streams, they also introduce additional cost and complexities for CPG supply chains. Still, ample opportunities exist for CPGs to grow and create deeper connections with consumers by taking advantage of the new digital landscape.
At noon on Tuesday, August 30, join Accenture's Managing Directors, Supply Chain for Consumer Industries, Adheer Bahulkar and Chris McDivitt, to learn more about how CPGs can create a 'fit for purpose' supply chain with more intentional, focused investments driving growth in this omnichannel world.
---
Presented by Consumer Brands Partner: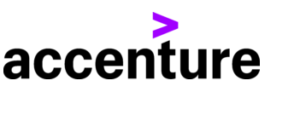 To learn more about joining Consumer Brands as a member or partner, contact us here.
---
Our Updates, Delivered to You
Receive the latest updates from the Consumer Brands Association.