Webinar
Understanding the Behaviors of the Digitally Native Consumer
May 6 | 1 p.m. EDT
An Industry Solutions Webinar
Insights for CPG companies on emerging issues
Digital shopping for CPG products has experienced drastic shifts in the last 12 months — and it means CPG companies must reimagine how they engage with consumers in these spaces.
Seth Dallaire, chief revenue officer of Instacart, will give a fresh look at the digital grocery landscape, an examination of the effects of COVID-19 now that a year has passed and a thorough review of the digital consumer.
He'll also discuss the changing demographics and segmentation of digitally native consumers and the shopping habits, missions and path-to-cart proportions that make up the complete digital consumer journey — from app to doorstep.
About the Speaker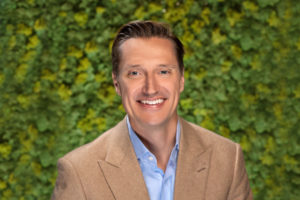 Dallaire is the chief revenue officer for Instacart, where he is responsible for non-subscription demand generation through advertising and insights monetization.
He oversees the company's growing brand marketing partnerships business, which allows brands to utilize the Instacart platform to reach online consumers directly at the point of purchase. Prior to joining Instacart in November of 2019, he was vice president of global Advertising sales and marketing for Amazon Advertising.
---
Sponsored by:

Our Updates, Delivered to You
Receive the latest updates from the Consumer Brands Association.