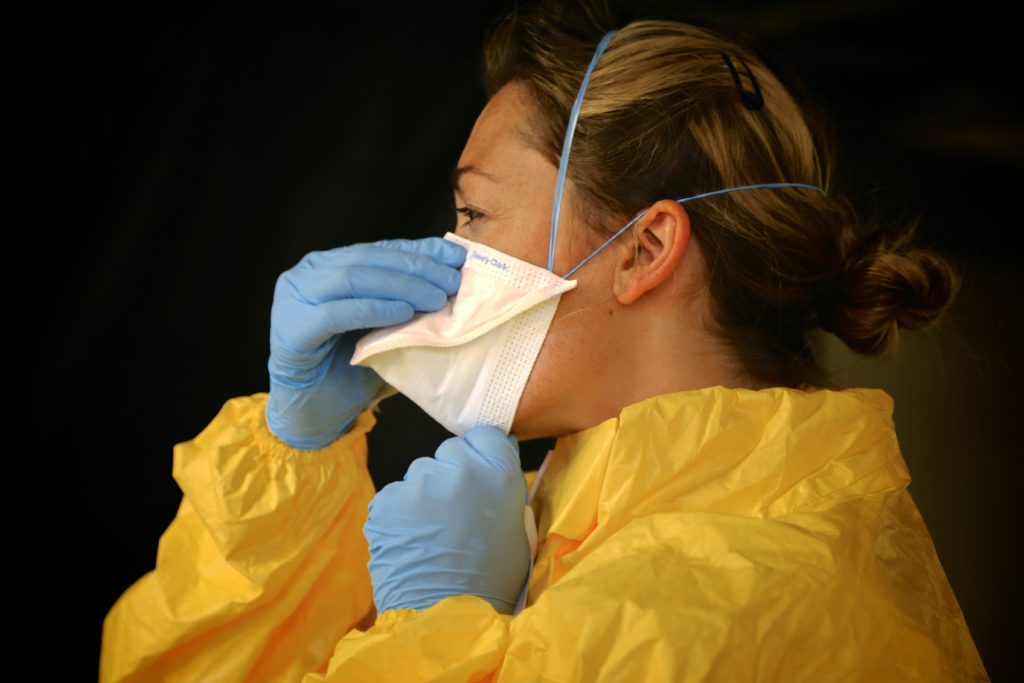 From the News
U.S. Workplace Safety Rules Missing in the Pandemic
As more businesses start to reopen and people go back to work, some companies are looking for advice on how to keep employees safe from the coronavirus.
So far, the federal government hasn't been much help.
"It's the Wild West out there," said Geoff Freeman, president of the Consumer Brands Association, which represents grocery manufacturers. "The federal government, particularly CDC and OSHA, is failing to provide the clear and specific guidance necessary to encourage relatively consistent adoption across the country."
Freeman complains the Centers for Disease Control and Prevention and the Occupational Safety and Health Administration — the federal workplace safety agency — offered little direction about protective gear or what to do when a worker tests positive for COVID-19. That left essential businesses that kept operating during the pandemic to figure it out for themselves.
"Industry has provided that direction," Freeman said. "But it remains disappointing to us that we're not seeing that same level of clarity and direction across the board from government."
Our Updates, Delivered to You
Receive the latest updates from the Consumer Brands Association.