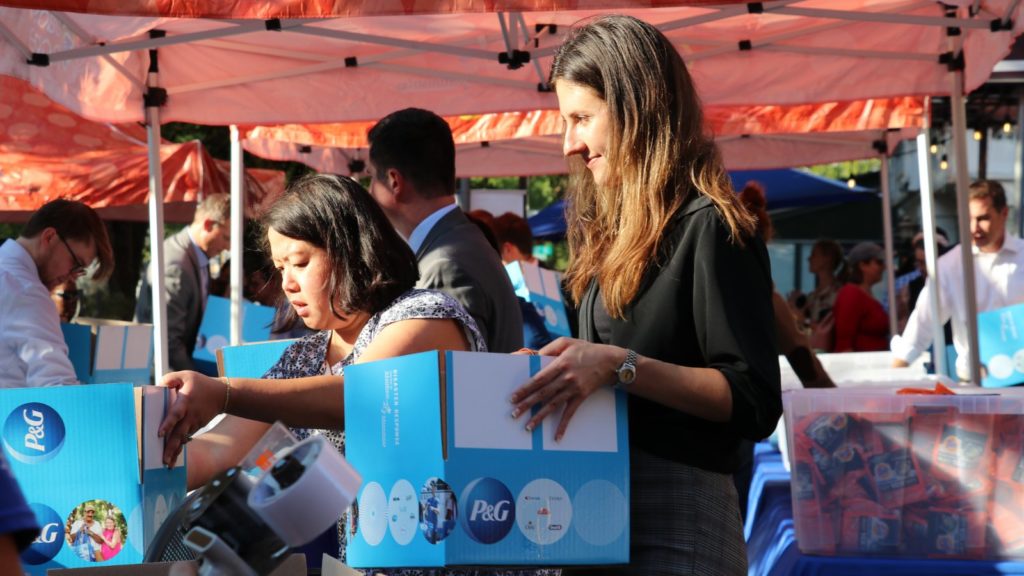 Consumer Brands Lends a Hand on Day of Service
Just as the companies Consumer Brands represents works to continually deliver for consumers in many ways, our team is focused on giving back whenever and however we can – and as summer gave way to fall, we participated in a Day of Service to do just that, through partnering with  Procter & Gamble and Kraft-Heinz.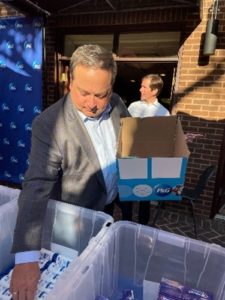 Natural disasters have increased this summer with incidences of flooding, heat waves and droughts, wildfires, hurricanes and tornadoes. Most recently, Hurricane Fiona swept the coasts of Puerto Rico and Turks and Caicos, causing devastating damage and increasing the demand for disaster relief products. Procter & Gamble has a track record of delivering disaster relief kits to communities impacted by natural disasters, and through the company's disaster relief program, P&G has donated millions in monetary and product donations worldwide. Claude Zukowski, director of P&G's Children's Safe Drinking Water Program and global disaster relief coordinator, takes this duty to heart. "Citizenship is really core to who we are as a company. We strive to be a force for good and a force for growth," she said.
Consumer Brands' staff attended a disaster relief kit packing event to show their support and do their part to help give back to those affected by these devastating events. Kits included razors, shampoo, feminine hygiene products and much more.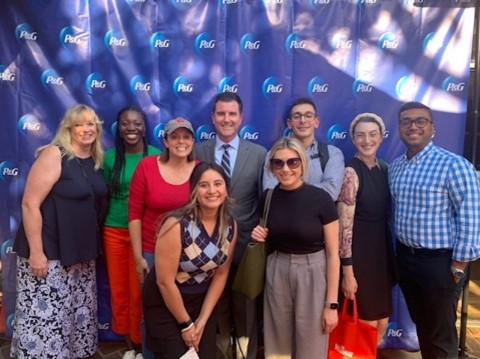 Poverty and hunger only continue worsen across the country since the pandemic. According to the USDA, more than 34 million people, including nine million children, in the United States suffer from food insecurity. – that's over 10% of the American population. Companies within the consumer packaged goods industry strive to close the gap  in this crisis with meaningful action, and food banks, hunger campaigns and monetary donations are just some of the ways our essential industry is giving back. In total, the CPG industry contributes nearly $2 billion in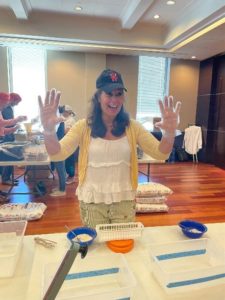 donations annually to charitable causes across the country – the second highest donation level among all major industries, according to a PwC analysis of IRS data.
As part of their efforts to end hunger, Kraft Heinz held its annual Rise Against Hunger event, which entailed packing thousands of meals for Americans experiencing food insecurity, and Consumer Brands staff lent a hand. Just last year, Kraft Heinz committed to donating $12 million, dispersed over three years, to support the company's program. As an essential industry, CPG companies take their responsibility of giving back seriously, and they've proven to be a leader in this charge. While a single event won't solve these national crises, they will make progress in curtailing poverty and food insecurity and also helping those who are looking for support.
Published on September 22, 2022
Our Updates, Delivered to You
Receive the latest updates from the Consumer Brands Association.