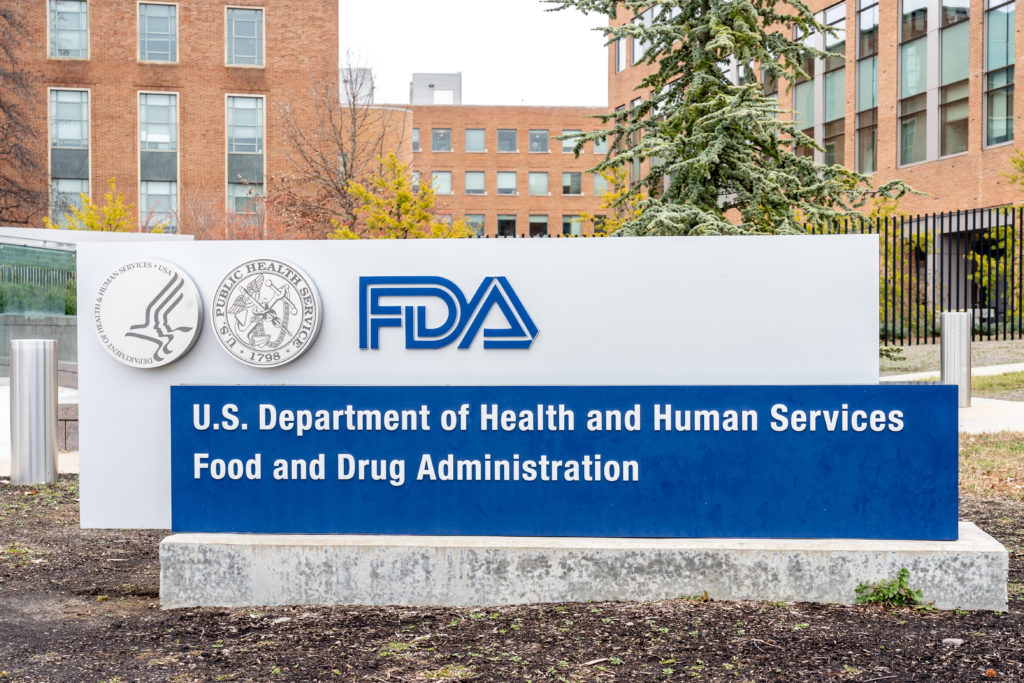 Consumer Brands Proposes Alternative Framework to FDA's in Response to Agency's Proposed "Healthy" Rule
For most consumers, a successful grocery trip means stocking up on products that are accessible, convenient and affordable while meeting their dietary and nutritional goals. Now more than ever, sticking to the outer edges of their favorite store isn't the only way to check those boxes – especially with the variety of healthful options the shelves in the central aisles now offer.
But with a potential sweeping change from the FDA that would create untenable nutrients to limit thresholds and introduce complex calculations and criteria for food group contributions – that are both inconsistent with current dietary recommendations – consumers could second guess or even reject items that might no longer be qualified to bear the "healthy" claim that can bear the claim today.
The FDA's efforts to better inform Americans' choices about the nutritional value of the food they purchase – as part of its overall work to chip away at diet-related disease across the country – is an admirable quest, but one that will undoubtedly be hampered by its own proposition that the use of "healthy" nutrient content claims on packaged products be rigidly redefined.
As it stands, the proposed rule would eliminate an inordinate number of packaged products from being considered "healthy."
According to the FDA, to meet the proposed definition, a food product would need to contain a certain amount of food from at least one of the food groups or subgroups to encourage (e.g., fruit, vegetables, grains, dairy and protein foods) recommended by the 2020-2025 Dietary Guidelines for Americans after first meeting stringent thresholds for added sugars, sodium and saturated fat based on a percentage of the Daily Value for these nutrients.
Our own investigation showed that nutrient dense foods, including many whole grain breads, breakfast bars, yogurts, cereals, canned fruits, canned vegetables and salad kits could not be labeled as such based on FDA's recent proposed rule, even though these are nutrient dense options encouraged by the Dietary Guidelines to promote healthy eating patterns.
The FDA has a real opportunity to leverage the innovation companies have put into reformulating and renovating their packaged products to create convenient, affordable, and accessible healthier options by establishing a flexible regulatory framework that ultimately allows consumers to gravitate toward those items and decide for themselves which products to purchase. Moreover, it is within consumers' First Amendment rights to receive truthful information about products and manufacturers are required to provide it.
There is no debate that FDA should provide resources for consumers to help them unequivocally identify foods as 'healthy' choices. However, FDA's proposed changes to its "healthy" definition will contradict the current Dietary Guidelines, causing confusion among consumers and potentially inviting legal challenges for the agency.
Consumer Brands drafted a framework that offers an alternative to the FDA's proposed rule that aligns with Dietary Guideline recommendations and will help consumers identify nutrient dense foods that fits with their dietary and nutritional needs. This alternative includes:
Revising nutrient thresholds to modestly higher levels for added sugars and sodium.
Add a small reference amounts customarily consumed (RACC)individual/mixed foods category so certain items are not excluded from the "healthy" claim based solely on RACC/serving size.
Consider the "first ingredient" for food group qualification among individual/mixed foods.
For all food categories outside of the small RACC individual/mixed foods category, factor composite contributions of food groups.
In addition to meeting nutrients to limit thresholds for sodium, added sugars and saturated fat, include nutrients to encourage thresholds (dietary fiber, protein, vitamin D, calcium, potassium or iron) consistent with the current definition as an alternative to meeting food group requirements to qualify a food as healthy.
Proportion nutrients to limit and nutrients to encourage according to RACC/serving size and to align with the Dietary Guidelines.
The agency's priority in issuing a revised rule should be to assist consumers more fully in making the best decisions for their health and wellness, and that of their families, at the grocery store, and with our framework, this will continue to ensure they have as many options as possible to fit both their budget and dietary needs.
Published on February 16, 2023
Our Updates, Delivered to You
Receive the latest updates from the Consumer Brands Association.