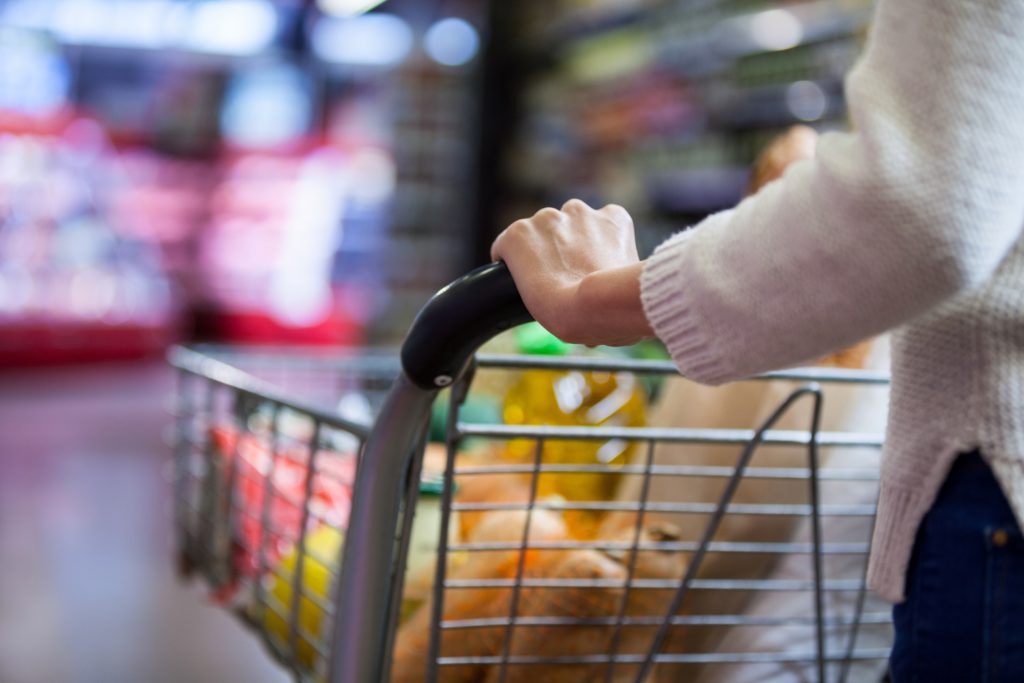 New Poll: Inflation Top Priority for Voters Ahead of Midterms
Concern over grocery inflation and availability ranks first
ARLINGTON, Va. – The Consumer Brands Association today released a new poll with Ipsos of 2,024 registered voters on the issues Americans are most concerned about this election. Inflation ranked as the highest priority by a wide margin in the survey, which examined voters' motivations, behavior and expectations through the lens of the consumer packaged goods industry.
With the cost to manufacture and ship products and consumer demand well above pre-pandemic levels, inflation remains center stage. Thirty-four percent of voters ranked inflation as their top concern, far more than the second place response where 15% said abortion rights and restrictions were their top issue.
Rising costs have led to consumers making tradeoffs. Fifty-four percent are forgoing or limiting impulse purchases, 47% are choosing less expensive brands and 33% report buying less overall.
"Inflation is forcing the hand of consumers and the CPG industry, which has faced intense cost pressures for more than a year," said Katie Denis, vice president of communications and research at Consumer Brands. "What affects the CPG industry has consequences that have shown up more visibly for voters since the start of the pandemic, and candidates should expect inflation to have bearing on who voters choose. Those who are elected will be expected to understand inflation's drivers and how to curb its rise, most critically, reducing friction in the supply chain."
Voters are aware of the importance of a well-functioning supply chain. Supply chain slowdowns and shortages were ranked the number one driver of inflation, with 49% of respondents choosing it as one of three main contributors to grocery price inflation. Supply chain held as a top driver of inflation across party lines, where it was number one for Democrats and Independents and number two for Republicans.


This new data underscores the urgency for Congressional passage of critical supply chain legislation. A clear majority of Americans (57%) think the federal government should invest in technologies to spot issues in the supply chain before they become crises of shortages, and another 55% agree that supply chain fixes must be a priority for Congress.
"The biggest risk to the supply chain is inaction," said Tom Madrecki, vice president of supply chain and logistics. "To paint supply chain challenges as a pandemic problem is to misunderstand the whole picture. Companies are doing what they can to build resiliency, but government can't walk away from its unique role if we want to solve these challenges for the long term."
In the wake of several supply chain crises, from extreme weather to war, voters are concerned not only about cost but availability of goods, particularly when it comes to CPG essentials. The survey found that 72% said availability of groceries is more important than furniture, 65% said the same about electronics, phones and appliances and another 62% ranked them as more important than cars.
"Consumers understand the supply chain is stressed, but it doesn't excuse a product they rely on running short," said Madrecki. "There is greater patience for out-of-stock exercise equipment or video games than there is for toothpaste and baby food."
The survey also assessed Americans' attitudes on the environment, confusion in the U.S. recycling system and the need for reform. Read the full report here.
###
The Consumer Brands Association champions the industry whose products Americans depend on every day, representing nearly 2,000 iconic brands. From household and personal care to food and beverage products, the consumer packaged goods industry plays a vital role in powering the U.S. economy, contributing $2 trillion to U.S. GDP and supporting more than 20 million American jobs.
Published on October 27, 2022
Our Updates, Delivered to You
Receive the latest updates from the Consumer Brands Association.