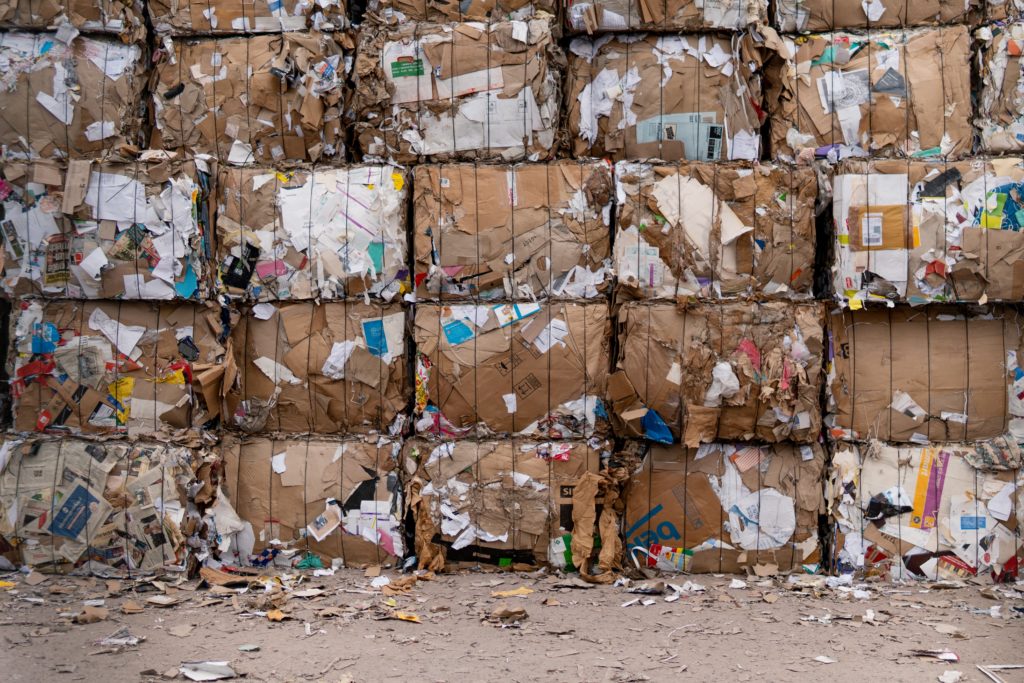 New Poll: Voters Say Sustainability a Priority for Next Congress
Desire to Recycle Hindered by Broken System Voters Want Fixed
ARLINGTON, Va. – The Consumer Brands Association today released a new poll with Ipsos of 2,024 registered voters on the issues Americans are most concerned about this election. The environment ranked as a key priority in the survey, which examined Americans' motivations, behavior and expectations through the lens of the consumer packaged goods industry.
Packaging sustainability, specifically, showed broad, bipartisan support, with 70% of respondents calling recycling a top priority because it reduces environmental footprint. That holds true for a majority across parties, with 80% of Democrats and 59% of Republicans agreeing recycling is a top priority. An overwhelming majority (75%) of voters surveyed said they want to buy products that use packaging made from recycled materials, true for Democrats (82%) and Republicans (66%).
"The desire to reduce the environmental impact of waste is a shared goal for Americans regardless of how they vote," Consumer Brands Vice President of Packaging Sustainability John Hewitt said. "Elected officials can complement industry efforts to design more sustainable packaging by enacting smart policy that simplifies a failing system — and that starts with cleaning up the mess of rules that have contributed to confusion and contamination and left recycling on the brink."
Recycling today is governed by state, county or municipal rules, where everything from the material a package is made of to where someone lives — even what month it is — can determine whether packaging can be put into a recycling bin. According to the Environmental Protection Agency, there are more than 9,800 recycling systems across the United States. And each has its own unique set of rules. Seventy-two percent of voters said recycling rules should be the same across the country and 70% said having nearly 10,000 sets of recycling rules is hurting recycling rates.
The need to eliminate recycling confusion is further evidenced by a declining national recycling rate, even though the vast majority of voters (81%) feel they are recycling the same amount (48%) or more (33%) than they were five years ago.
A decrease in the rate despite voters' perceived increase in recycling can be explained, in part, by Americans' belief that they understand the recycling rules in their area when they may not. In the survey, 83% of respondents said they are confident they know their local recycling rules. But 84% of respondents said any package with the Universal Recycling Symbol can be put into their curbside bins, which is case-by-case across 10,000 systems.
"There is no doubt that confusion is contributing to contamination and driving down our recycling rate," Hewitt said regarding the need for standardization legislation. "The commitment is there; the policy isn't. That's where we need the attention of Congress in January."
The survey also assessed Americans' attitudes on the root causes of inflation, including supply chain challenges that can be addressed through legislation. Read the full report here.
###
The Consumer Brands Association champions the industry whose products Americans depend on every day, representing nearly 2,000 iconic brands. From household and personal care to food and beverage products, the consumer packaged goods industry plays a vital role in powering the U.S. economy, contributing $2 trillion to U.S. GDP and supporting more than 20 million American jobs.
Published on October 27, 2022
Our Updates, Delivered to You
Receive the latest updates from the Consumer Brands Association.