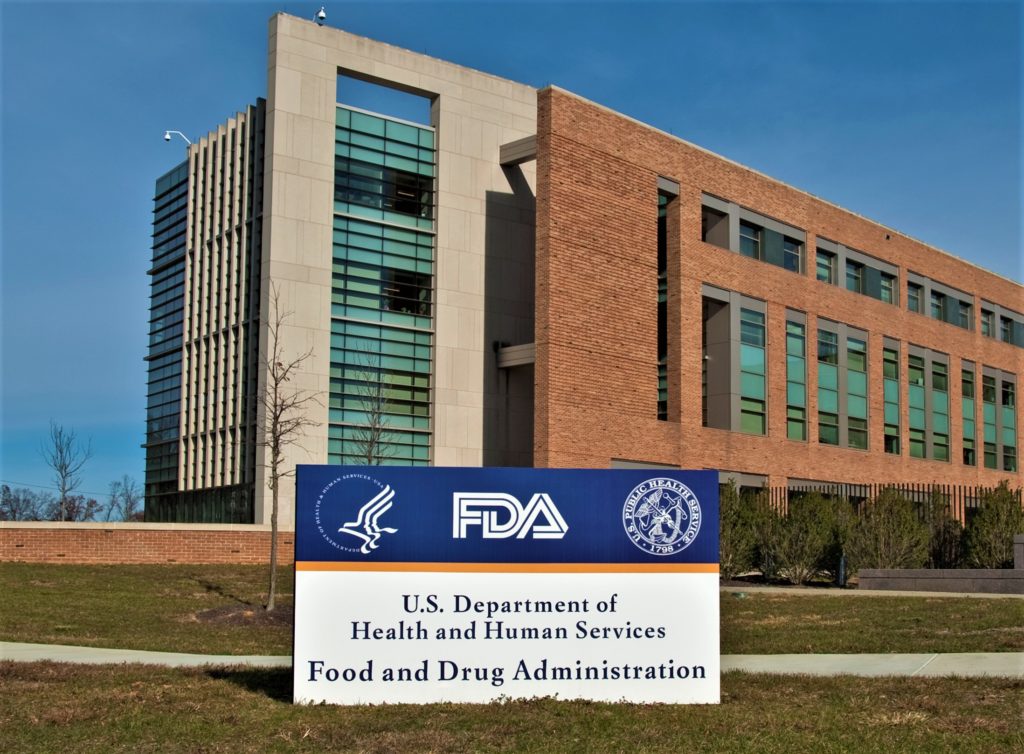 The Hill Opinion: Califf Won't Make Fixes to Help Prevent Another Infant Formula-Level Crisis
ARLINGTON, Va. — The Consumer Brands Association and Consumer Reports were featured in The Hill Opinion on Feb. 22 for sounding the alarm on FDA's refusal to appoint a fully empowered deputy commissioner for foods as a necessary step to fix the structural problems that led to the infant formula crisis.
The piece was penned by Consumer Brands' Vice President of Regulatory and Technical Affairs, Roberta Wagner, and Consumer Reports' Director of Food Policy, Brian Ronholm, who escalated widespread calls for FDA Commissioner Califf to fully incorporate this bold change in his next public update on FDA's foods program redesign plan set for the end of the month:

Califf won't make fixes to help prevent another infant formula-level crisis
By Roberta Wagner and Brian Ronholm – Feb. 22, 2023
A fragmented and indecisive Food and Drug Administration (FDA) is struggling to escape widespread criticism for its major structural and governance problems exposed by the infant formula crisis. FDA's issues are no secret, but neither are the solutions. In fact, a detailed blueprint on how to restructure the agency for success was presented to Commissioner Califf. But unfortunately, the redesign plan he announced falls short of the profound changes FDA needs to better protect consumers and accelerate getting safe, new food products to the market. Lack of bolder action ultimately jeopardizes public health.
An external evaluation of FDA's foods program was conducted by an independent, expert panel at the commissioner's request. The final report showed immediate functional enhancements could be realized by appointing a fully empowered, specialized leader or "deputy commissioner for foods" with direct line authority over all key units of the foods program. Housing the research, policymaking, inspection and enforcement components under one food authority will boost functional efficiency and provide much-needed accountability for the foods program's budget. But drastic improvements require revolutionary change.
Despite broad support for the report's recommendations, Califf's initial "redesign" plan didn't reflect its true substance even though it contained some of the right words. Instead, he signaled that a new "deputy commissioner" would possess watered down managerial power compared to those who previously held such a role. Rather than unifying the entire foods program under single leader with direct line authority, the major organizations responsible for running food-related operations would still report directly to Califf under his plan. We've already seen a splintered structure like this fail. A diluted plan to fix it won't deliver the full transformation FDA needs.
In its current state, the commissioner's plan fails to sincerely elevate the stature of the foods program. It largely maintains the status quo. FDA's apparent intent to write off resounding calls for bolder steps to fully empower an expert foods leader is frustrating as it is puzzling. The foods program is a distinctive part of the agency deserving of a structure and leadership model tailored to its mission – not one improved in name only. The organizational weaknesses that contributed to the infant formula crisis can only be resolved through more decisive action.
FDA shouldn't wait for another high-profile mishap that could cause sickness, and even death, to make its "redesign" plan more serious. Consumers deserve an FDA that takes every step possible step to keep structural issues from inhibiting its mission, so it can focus acutely on preventing public health risks. But what we heard from the commissioner puts much-needed agency modernization well out of reach.
As research expands our understanding of human nutrition, the availability of information at the intersection of health and diet is accelerating changes in consumer behavior. From specialized diets like keto or paleo, to demand for healthier convenient food options in grocery stores, to easy access to data on sensitive ingredients like gluten or sesame oil, informed consumers are driving the explosion of new food products on the market. It is, therefore, critical that the agency responsible for food safety match the swift pace of today's evolving consumer preferences with timely decision-making on innovative products.
At the end of the day, it's consumers who will face the consequences if FDA refuses to truly shift away from its existing culture of indecision and inaction. The next public update on FDA's foods program redesign plan should incorporate modifications that properly designate a deputy commissioner with the full authorities needed to drastically improve functionality. FDA must acknowledge the robust record of widespread support from consumer organizations, industry, and state and local regulators – even backed in FDA's requested third-party report – for this strong course of action. It's time for FDA to do its job and do it right.
Roberta Wagner served nearly 20 years at FDA and as a top policy official at USDA. She is vice president of regulatory and technical affairs at the Consumer Brands Association, which represents nearly 2,000 iconic brands in the consumer packaged goods industry.
Brian Ronholm is director of food policy for Consumer Reports, an independent, nonprofit member organization that works with consumers for truth, transparency, and fairness in the marketplace. He is a former deputy under secretary for food safety at the U.S. Department of Agriculture and previously worked for Rep. Rosa DeLauro (D-Conn.)
###
The Consumer Brands Association champions the industry whose products Americans depend on every day, representing nearly 2,000 iconic brands. From household and personal care to food and beverage products, the consumer packaged goods industry plays a vital role in powering the U.S. economy, contributing $2 trillion to U.S. GDP and supporting more than 20 million American jobs.
Published on February 23, 2023
Our Updates, Delivered to You
Receive the latest updates from the Consumer Brands Association.