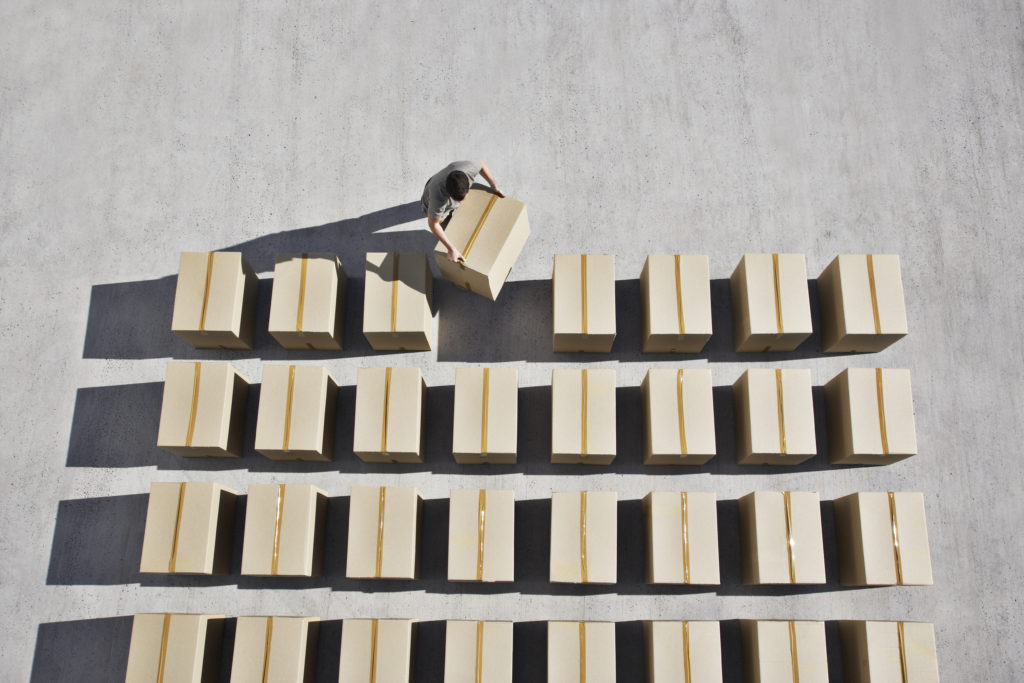 Press Release
Consumer Brands Hosts Congressional Supply Chain Roundtables
U.S. Representatives Outline Supply Chain Priorities for New Congress
ARLINGTON, Va. — The Consumer Brands Association hosted U.S. Reps. Dusty Johnson (R-S.D.) and Lisa Blunt Rochester (D-Del.) this week for roundtable discussions on supply chain policy priorities. Consumer Brands' Vice President of Supply Chain, Tom Madrecki, participated as Semafor's founding editor at large, Steve Clemons, moderated the conversation.
"Supply chain should remain at the forefront of legislators' agenda this Congress. Consumer Brands is eager to partner with Representatives Johnson and Blunt Rochester to advance new legislative paths forward on supply chain policies that will keep products moving at the speed of the consumer no matter what disruptions may arise," Madrecki said.
During the roundtable, Johnson highlighted the potential for a vote on supply chain legislation in the full House of Representatives in the coming months.
"House Republican leadership has talked about wanting to move a supply chain package in May. The contours of that are not well understood yet, but our team, our coalition that we're building, is doing everything we can to be at ground zero in two ways," he said.
First, he outlined his bipartisan work with Rep. John Garamendi (D-Calif.) in drafting legislation to improve the Ocean Shipping Reform Act, which was authored by the two lawmakers and signed into law last year to increase federal support for American exporters, enhance consumer protection and tackle trade imbalances with countries like China.
"We want to do some things with ocean shipping that clean up mistakes and deficiencies in the previous bill, but then also put into place reforms with an eye toward China," he said.
Johnson then discussed the SHIP IT Act, which he recently introduced with Rep. Jim Costa (D-Calif.) to address supply chain pinch points by increasing shipping capacity, lessening burdens on truck drivers and providing incentives to recruit and retain new drivers. He said the bill comprises trucking reform ideas from a diverse slate of bipartisan members, including Reps. Abigail Spanberger (D-Va.), Mike Bost (R-Ill.) and John Rose (R-Tenn.)
"We took the very best truck driving ideas and put it into what is called the SHIP IT Act. And that is, I think, tailor made to be able to build a big bipartisan consensus, not just in the House, but also the Senate."
Consumer Brands submitted comments in support of the SHIP IT Act that Johnson submitted for the record in a House Transportation and Infrastructure Committee hearing this week.
Blunt Rochester discussed her new bill package to tackle supply chain issues and support domestic manufacturing of critical goods that she highlighted this week with fellow House Energy and Commerce Committee members to build bipartisan momentum.
"I talked about the fact that we would be introducing this package of bills, and that I am hopeful and excited to work with Republicans on doing something. Because the option of not doing something is not there. We must do something," she said.
Consumer Brands submitted comments supporting measures to boost supply chain resiliency that were submitted for the record in a House Energy and Commerce hearing this week.
###
The Consumer Brands Association champions the industry whose products Americans depend on every day, representing nearly 2,000 iconic brands. From household and personal care to food and beverage products, the consumer packaged goods industry plays a vital role in powering the U.S. economy, contributing $2 trillion to U.S. GDP and supporting more than 20 million American jobs.
Published on February 3, 2023
Our Updates, Delivered to You
Receive the latest updates from the Consumer Brands Association.