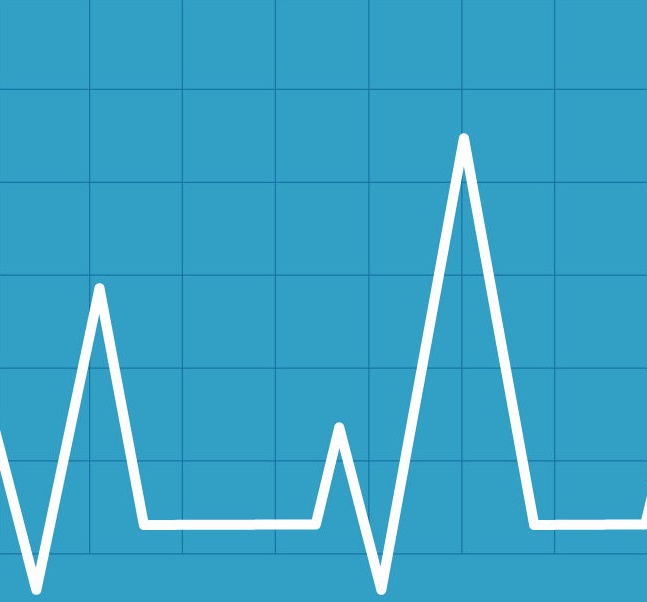 Press Release
CPG Demand Hits Levels Not Seen Since March 2020
Consumer Brands Forecasts Demand Remains High, Putting More Pressure on Supply Chain in Coming Months
ARLINGTON, Va. — Today, the Consumer Brands Association released its CPG Economic Pulse: Q3 Review and Cost Forecast, which predicts elevated demand will continue and costs will moderate, albeit slightly, for the consumer packaged goods industry in the months ahead.
A Consumer Brands analysis of Bureau of Labor Statistics data found that CPG demand in the third quarter of 2021 grew by 8.3% year-over-year and by 1.8% over the prior quarter. In both August and September, demand pushed for the first time above March 2020 when store shelves were emptied by panicked consumers.
"For 19 months, demand has steadily increased, rising beyond levels not seen since the shelf-clearing panic at the start of the pandemic," said Geoff Freeman, president and CEO for Consumer Brands. "Today, however, the shelves aren't empty. Despite a supply chain in crisis, a labor shortage and historic inflation, the CPG industry has learned, adapted and gone to incredible lengths to meet consumer demand."
Coupled with the sustained spike in demand are more significant behavior changes that will outlast pandemic novelty. From remote work options that will remain to new homes that have changed lifestyles, Americans have changed in myriad ways that are driving consumption habits. The new report forecasts that demand will remain elevated through the fourth quarter of 2021, with an anticipated growth rate of 10-11.5%.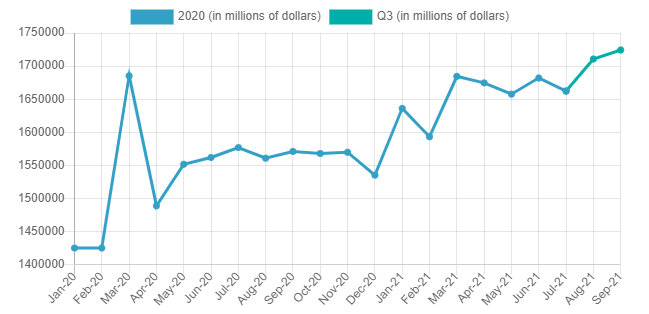 The ripple effect of consumer demand, in conjunction with a labor shortage, is hitting companies' bottom line and, ultimately, consumers' wallets. Wholesale costs, measured by the Bureau of Labor Statistics' Producer Price Index, have hit record highs month after month, most recently posting an 8.6% annual increase in October. Consumer Brands economic modeling derived from BLS and Bureau of Economic Analysis reporting forecasts a slight slowdown in wholesale costs for food manufacturing, but one that is still 10.5-12% higher than the year before. That anticipated slowdown in costs is still well above the historical rate of growth had COVID-19 not happened, which would have been 1.3% had pre-pandemic norms held.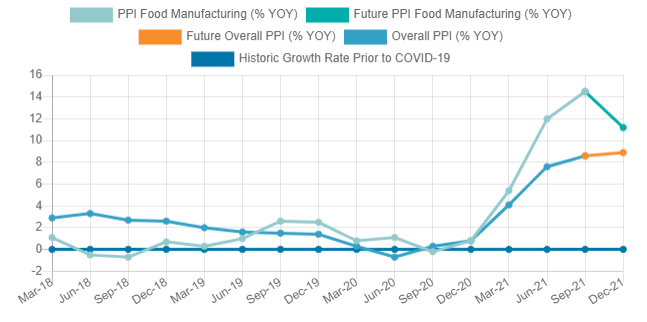 For some of the industry's most important commodities, year-over-year prices are even greater. Wheat that goes into a host of food products is up 64%; aluminum for packaging has swelled 88%; ethyl alcohol for cleaning products is up 62%.
"How fast and how much those costs moderate will be based on supply chain bottlenecks easing and the labor force growing," Freeman added. "Only then will companies — and consumers — see price relief."
The most immediate relief will come from boosting trucking capacity. The logjam at the ports of Los Angeles and Long Beach are a highly visual example of the supply chain crisis, though far from its beginning or end. Consumer Brands has repeatedly called on Congress and the White House to take steps to increase trucking capacity. Immediate solutions include:
Allow for an increase in truck weights. California Governor Gavin Newsom just announced approval of a truck weight increase in the state to accelerate the movement of goods away from ports and to their destinations. By allowing for more weight on trucks, tremendous capacity opens up with the existing fleet of vehicles and drivers.
Approve the extension of Hours of Service flexibility. A little flexibility goes a long way when it comes to getting trucks where they need to be. Allowing slight changes in Hours of Service requirements gives drivers more options to get products to their destination in a more efficient, safe way.
Take advantage of empty trucks on the road. After delivery, many trucks return empty, sending wasted capacity along the highway. Creating a version of "air traffic control" for freight would offer greater visibility into the network of trucks on the road and allow the U.S. to make better use of existing capacity.
"Relocating bottlenecks will not solve our supply chain crisis for companies or consumers. We need solutions that get trucks filled and moving if we want to see our problems ease," concluded Freeman.
###
The Consumer Brands Association champions the industry whose products Americans depend on every day, representing nearly 2,000 iconic brands. From household and personal care to food and beverage products, the consumer packaged goods industry plays a vital role in powering the U.S. economy, contributing $2 trillion to U.S. GDP and supporting more than 20 million American jobs.
Published on November 19, 2021
Our Updates, Delivered to You
Receive the latest updates from the Consumer Brands Association.