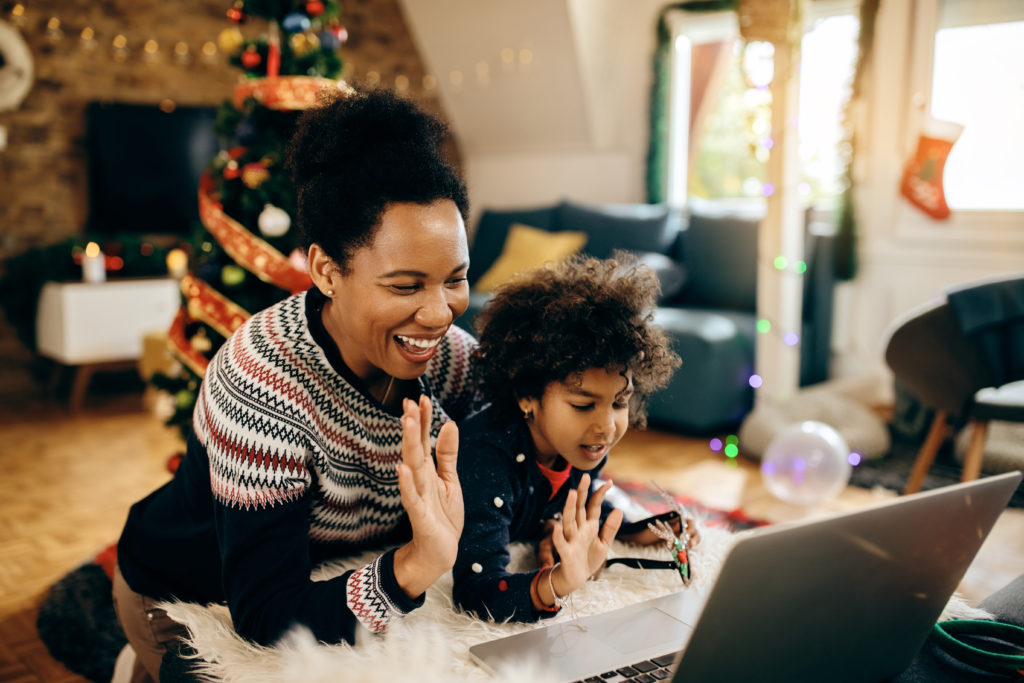 Press Release
Holiday Forecast Estimates CPG Purchases Will Rise 9.5-11.5%
FOR IMMEDIATE RELEASE
Contact: [email protected]
New Survey Finds Americans Plan More Time at Home, Fewer and Smaller Gatherings
ARLINGTON, Va. — Today the Consumer Brands Association released its CPG Pulse: 2020 Holiday Forecast, announcing its estimate that CPG purchases will be up between 9.5-11.5% for the season, which includes the months of November and December. The anticipated growth factors in the continued expectation that Americans will remain homebound in response to the COVID-19 pandemic — which has pushed year-over-year CPG sales up more than 10% in three of the last four months — and a marginal gain resulting from holiday purchases, which resulted in a 3% rise last year.
This anticipated growth coincides with recent trends in consumer income and spending that show elevated savings and income gains, as well as households staying home in lieu of traveling, dining out or attending events. A Consumer Brands/Ipsos poll conducted as part of the forecast found that more than two-thirds (68%) of Americans plan to stay local — at their own home or going to the home of nearby family or friends — for Thanksgiving and 75% for the winter holidays. Just this week CDC released guidance urging smaller, modified Thanksgiving celebrations.
"The CPG industry has always been part of Americans' holiday traditions, but this year we recognize the added responsibility of providing people what they need to stay home and stay safe in a pandemic while helping them find moments of joy," said Geoff Freeman, president and CEO of the Consumer Brands Association. "While gathering sizes will be smaller, the industry is dedicated to bringing some normalcy to what should still be a special time of year."
Forty-four percent of Americans believe they will spend the same on CPG purchases this holiday season as they did last year. Forty percent believe they will spend less and 15% anticipate they will spend more — all during a time when spending is up in response to the pandemic.
In a typical year, holiday spending on CPG products is partially driven by more at-home consumption. Due to the pandemic, at-home consumption is already happening at record levels that the holiday season is anticipated to push slightly higher. CPG purchases averaged an annual rate of $1.41 trillion during the months of November and December 2019. The forecasted growth will translate to purchases that will range between $1.54 trillion and $1.57 trillion in 2020, amounting to an approximate gain between $134 billion to $162 billion over last year's level.
In addition to what they are spending, Americans are changing how they are spending, as more activity moves to e-commerce. Online grocery has rapidly expanded, with 42% of Americans reporting that they used some type of online ordering for grocery products in the last six months.
With online shopping up overall across all consumer sectors, there is added pressure on an already-strained supply chain. Fifty-eight percent of respondents say they are at least a little worried about what the increase in online shopping will mean for getting CPG essentials. Consumers also expressed specific concern about access to household cleaning products as the supply chain contends with the pandemic and holiday season. While 46% of consumers are at least a little worried about access to food and beverage products, 57% say the same about household cleaning products — a difference likely driven by the panic buying that created shortages early in the pandemic.
"For CPG, it has been the equivalent of peak season since the pandemic started," said Tom Madrecki, vice president of supply chain at Consumer Brands. "It raises the importance of addressing systemic challenges like the truck driver shortage, infrastructure needs, freight rail performance and port clearance times. Improving supply chain efficiencies will only happen with concerted policymaking and strong leadership across government. That's one of the reasons we proposed the creation of a White House Office of Supply Chain. As a country, we need to be better coordinated and prepared for the next big disruption."
###
The Consumer Brands Association champions the industry whose products Americans depend on every day, representing more than 1,700 iconic brands. From household and personal care to food and beverage products, the consumer packaged goods industry plays a vital role in powering the U.S. economy, contributing $2 trillion to U.S. GDP and supporting more than 20 million American jobs.
Published on November 12, 2020
Our Updates, Delivered to You
Receive the latest updates from the Consumer Brands Association.