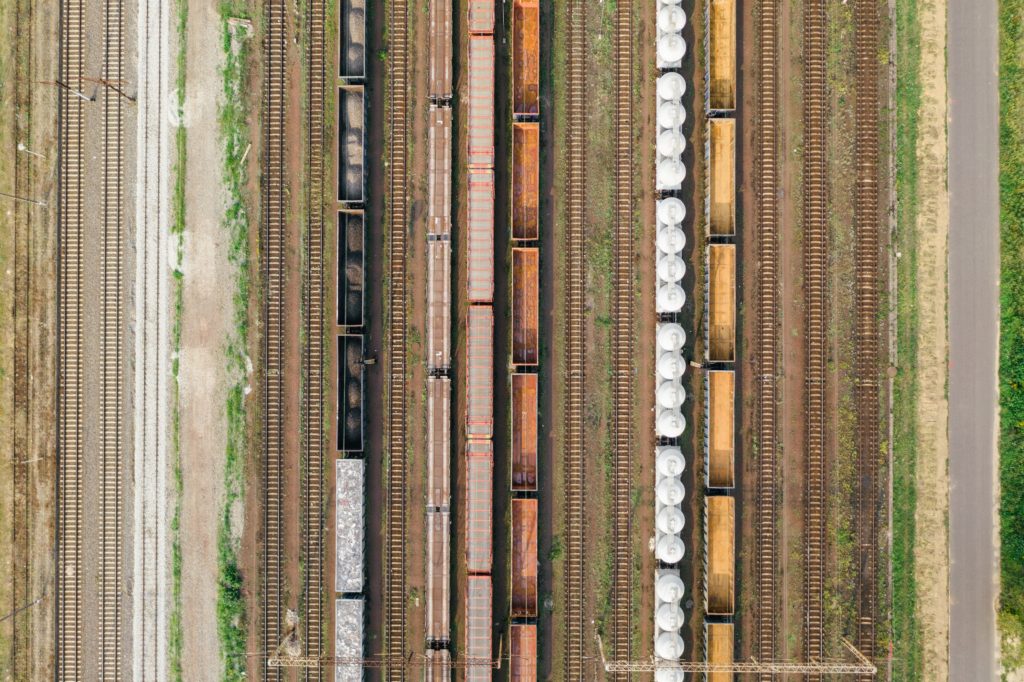 Blog
14 Supply Chain Experts You Should Know and Follow
The COVID-19 pandemic upended every aspect of daily life as it spread across the world last year. Supply chains for consumer packaged goods were put to the test as the public quickly sought essential products such as disinfectants and toilet paper and adjusted to the new normal. The thousands of processes and decisions involved in the CPG supply chain that are typically invisible to consumers has become front page news.
While once-hidden supply chain infrastructure is now front and center, there are many real people still working quietly behind the scenes to address its complexities. They are busy innovating, driving change and making the proverbial trains run on time. What they do matters, and they deserve credit. The Consumer Brands Association has selected 15 top voices on supply chain management — from industry leaders to academic experts to reporters — who you should be paying attention to as we chart the future of supply chains post-pandemic and beyond.
Allon serves as a professor of operations at the Wharton School of the University of Pennsylvania, where he focuses on supply chains and directs the Jerome Fisher Program in Management and Technology.
Anderson is president of LMA Consulting Group and has been recognized as a top influencer in supply chain, business-to-business technology and enterprise resource planning by organizations such as SAP, Arketi and Washington Frank. She releases an annual report on manufacturing and supply chain predictions.
Blasgen is the former president and CEO of the Council of Supply Chain Management Professionals and a member of the Advisory Committee on Supply Chain Competitiveness.
Cecere is the founder and CEO of Supply Chain Insights and authors the enterprise software blog "Supply Chain Shaman," which focuses on the use of enterprise applications to drive supply chain performance.
Eisele is a senior research engineer at Texas A&M Transportation Institute.
Fuller is the CEO and founder of FreightWaves, a freight market logistics data company that also operates a news site for freight logistics and supply chain stories.
Gabrielson currently serves as president and owner of RS Gabrielson and Associates and is a member of the Advisory Committee on Supply Chain Competitiveness. He previously worked in international and domestic logistics at Lowe's and Target.
Page is editor of the Wall Street Journal Logistics Report.
Raftery is global vice president, futurist and "innovation evangelist" at SAP and also hosts the "Digital Supply Chain" podcast.
Roberson is the founder and president of Logistics Trends & Insights LLC.
Smith is a logistics reporter at the Wall Street Journal, where she has covered the global supply chain implications of the recent Suez Canal blockage and challenges posed by COVID-19 vaccination logistics.
Stanton is known as "Mr. Supply Chain," also the name of his business, which provides educational resources for the supply chain and project management industries. He also authors the Supply Chained weekly newsletter.
Tompkins is chairman of Tompkins International and has more than 40 years of experience in logistics and supply chain management.
Winkenbach is director of the Massachusetts Institute of Technology's Megacity Logistics Lab. His research focuses on multi-tier distribution network design in the context of urban logistics and last-mile delivery, urban freight policy and infrastructure design, and data analytics and visualization.
Learn more about what Consumer Brands is doing to promote effective supply chains and ensure that American consumers have access to the affordable products they rely on every day.
Published on June 8, 2021
Our Updates, Delivered to You
Receive the latest updates from the Consumer Brands Association.