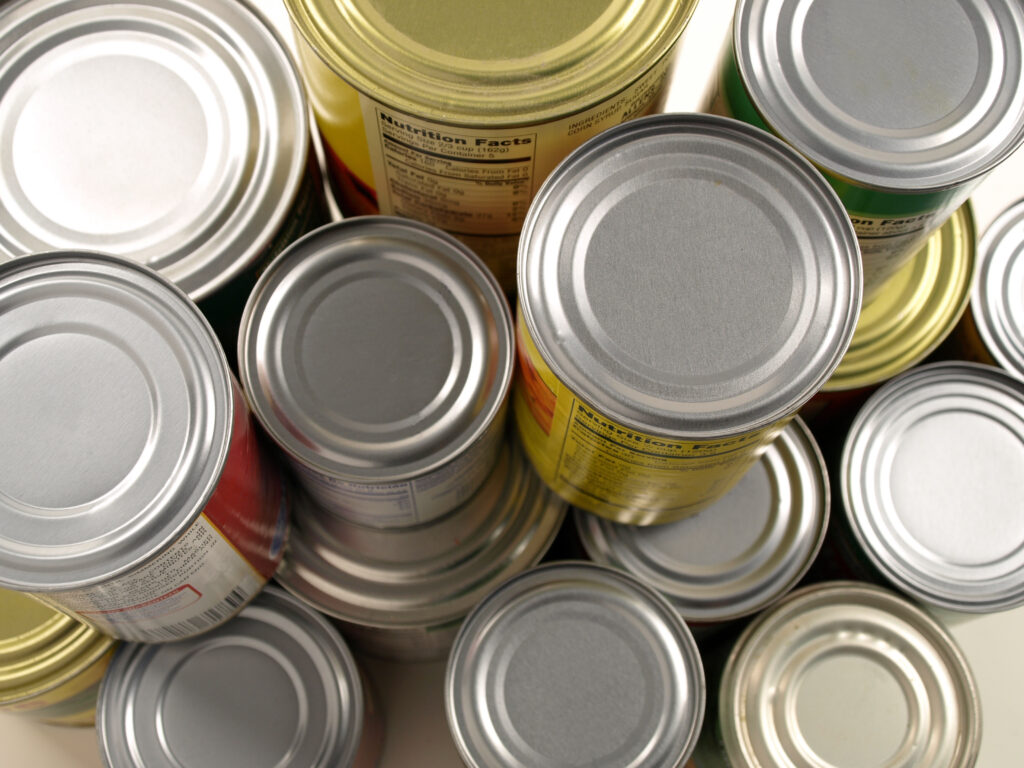 Blog
New Economic Studies Underscore Can Tax's Untenable Cost to American Families
America's most vulnerable consumers will pay the price if policymakers buy in to a false narrative peddled by a single steel company and its powerful legal team. That's what new data assessing the impact of potential tariff duties on tin mill steel found, which would increase the cost of canned food and other essential products at a time many consumers can least afford it.
The company behind the request to impose the duties, Cleveland-Cliffs, wants government officials to believe it has been wronged by imports of steel from other countries. But the reality is that Cleveland-Cliffs can't or won't even make the steel in question, meaning that the tariffs in question are more likely a money grab to pad slumping profit margins – paid for by every American family.
New studies from Consumer Brands with Trade Partnership Worldwide, LLC and The Juday Group underscore the negative impact of these duties, and the need for the Department of Commerce and International Trade Commission to deny them.
Tinplate steel is used in a myriad of products across consumers' everyday lives, and we found that American households receiving SNAP or WIC benefits purchase an average of 7.1 cans per week. Now, consider that The Juday Group's research showed canned foods and products will rise by up to 58 cents per product should this proposal pass, which would eat into SNAP and WIC benefits by as much as $16 per month. Plainly put, the Cleveland-Cliffs can tax would more than threaten what families relying on federal assistance can put on the table – and letting them go hungry should never be part of a government decision. Consumers have already spent the better part of two years retooling their shopping lists and trips to the grocery store in the face of an inflationary environment that only recently started cooling.
In February, I cautioned that the proposal by Cleveland-Cliffs to hike tinplate steel tariffs by as much as 300% threatened to diminish the affordability of domestic manufacturing, unnecessarily raise consumer costs and the industry's ability to provide 20 million jobs in the U.S., creating even more reliance on imported commodities and products.
We now know that nearly 40,000 union and non-union manufacturing jobs are threatened by the proposed tariff hike. The Trade Partnership Worldwide, LLC's research revealed 600 manufacturing jobs will be at risk for every one steelmaking job protected by the proposed duties. Manufacturing workers should not be left to sacrifice their employment to tip the scales in favor of another industry.
Our President and CEO, David Chavern, summarized the issue succinctly: "Cleveland-Cliffs is abusing trade laws and attempting to artificially inflate prices to increase its profits at the expense of grocery shoppers.
"The Department of Commerce and ITC need to thoroughly review the facts of the case, including these two economic impact studies, and issue a decision that doesn't prop up one company at the expense of an entire domestic industry and the consumers that rely on these essential products," he said.
Learn more about the economic impact studies from Trade Partnership Worldwide, LLC and The Juday Group here.
Published on May 11, 2023
Our Updates, Delivered to You
Receive the latest updates from the Consumer Brands Association.