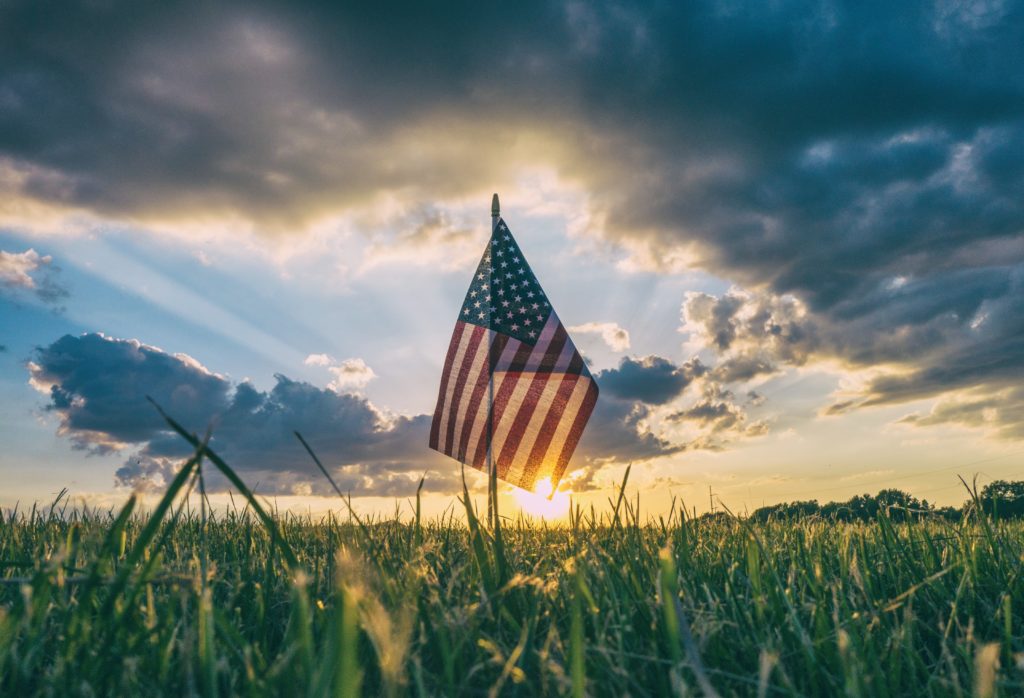 Blog
July Brings COVID-19 Spikes and Declining American Optimism
Empty Manhattan streets. Shuttered schools and deserted playgrounds. Murder hornets (really, though, what happened to those?). These scenes from what should be a science fiction movie are our new reality. And despite rising optimism just a few weeks ago, American attitudes have deflated on the heels of spikes in cases and reversed reopenings across the country.
After 18 weeks of living in a COVID-19 United States, Consumer Brands conducted its 11th consumer survey and asked 1,002 American adults about their opinions on the virus and thoughts on the future. As we celebrate the country's 244th birthday, the results show awareness of a "perilous fight" ahead for Americans, the likes of which Francis Scott Key couldn't have imagined.
Last month, 76 percent of Americans said they were optimistic about the next six months and the United States' ability to find a treatment or vaccine, reopen the economy and resume normal activities. Now, that number has dropped to 67 percent who say they are optimistic, as cases spike in many parts of the country. General concern about the virus remains high (85%) and say they are concerned about these surges in cases leading to a second wave (83%).
Interestingly, despite falling optimism and high concern, the country is split on their feelings about resuming normal activities like in-person school or dining at restaurants. Nineteen percent say they have already resumed their normal routine, without a mask or other protective gear — evenly tied with the other end of the spectrum, who said they would not consider returning to their normal routine at all until a vaccine or treatment is found. Another 25 percent said they have resumed their normal routine, with the use of masks and protective gear, followed by 24 percent who said they are resuming parts of their routine. The final 13 percent said they have considered resuming normal life but have not done so yet.
Though the use of masks in public places is a strangely hot button issue, the vast majority of respondents (82%) said that they are concerned about people in large gatherings not wearing masks or taking precautions in public settings. For the 35 percent of Americans reporting the virus has made them "strongly concerned" about their ability to pay bills or afford necessities, that number shoots up to 93 percent, as masks are a small part of slowing the spread and keeping America open.
While anxiety is high for most Americans, one area of concern that spiked in March continues to alleviate. Eighty percent of Americans say they have seen more availability and restocks of essential items, and worries over access to food and beverages, personal care products and over-the-counter medicines are decreasing — only concerns over household cleaning products are up slightly, from 68 percent in June to 69 percent now, but not a statistically significant difference. That said, if cases continue to rise and openings are reversed, 48 percent believe it will be harder to access high-demand products once again, speaking to the need to enhance supply chain resiliency, something Consumer Brands' membership has actively been working toward.
Trust in the brands who manufacture household cleaning, personal care products and food and beverage staples remained steady from last month, when 46 percent said the pandemic had increased their trust in CPG. Especially with consumers in the Northeast, trust is on the rise — 52 percent in the region said their trust in CPG is growing.
The country commemorated a very different July 4th holiday this month, and it is with hesitant hope that we will face this pandemic as America has faced all its challenges — bravely and head-on.
Published on July 2, 2020
Our Updates, Delivered to You
Receive the latest updates from the Consumer Brands Association.