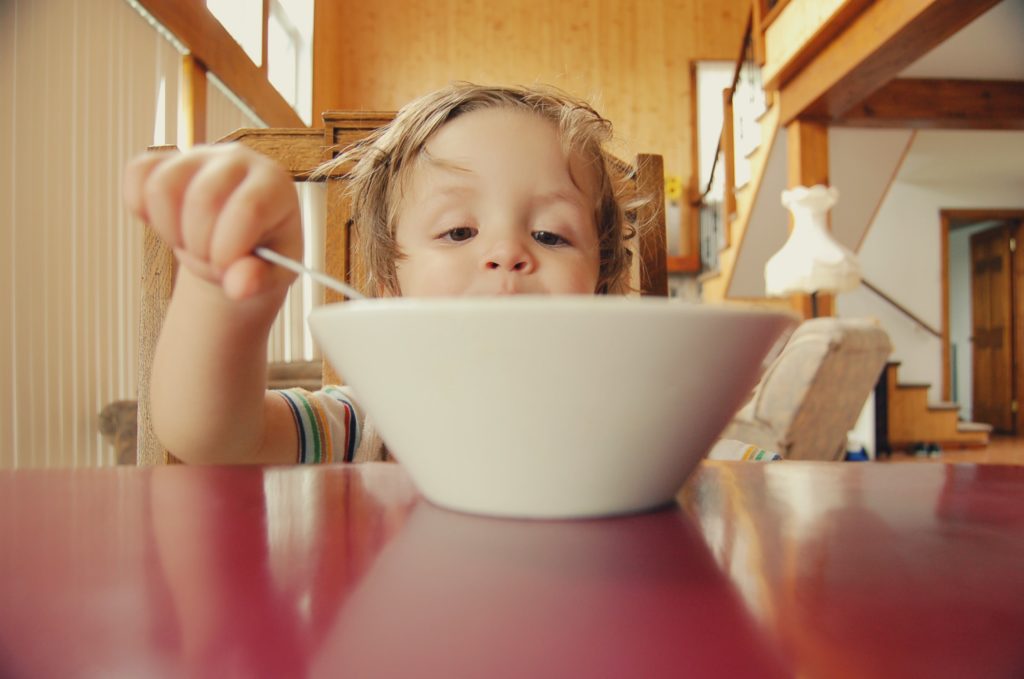 Blog
Optimism Prevails 10 Weeks into Coronavirus Survey
Ten weeks ago, we couldn't imagine drive-by birthday parties, FaceTime happy hours or Zoom weddings. But they've become par for the course as America pushes though the COVID-19 pandemic and begins to experiment with what life after coronavirus might look like.
Ten weeks into the United States' coronavirus outbreak, the Consumer Brands Association surveyed 1,225 American adults to track their perspectives on the virus and how it continues to affect their daily lives. And despite concerning headlines about the number of COVID-19 cases and deaths splashed across TVs and social media, many are turning to the future with high hopes.
Optimism is the prevailing feeling for most Americans, as 68 percent of Americans say they are optimistic about the next six months and the United States' ability to find a treatment or vaccine, reopen the economy and resume normal activities. These feelings are helped by a small sense of normalcy as certain states begin to reopen, high-demand products become more available and general concern about the virus itself stabilizes.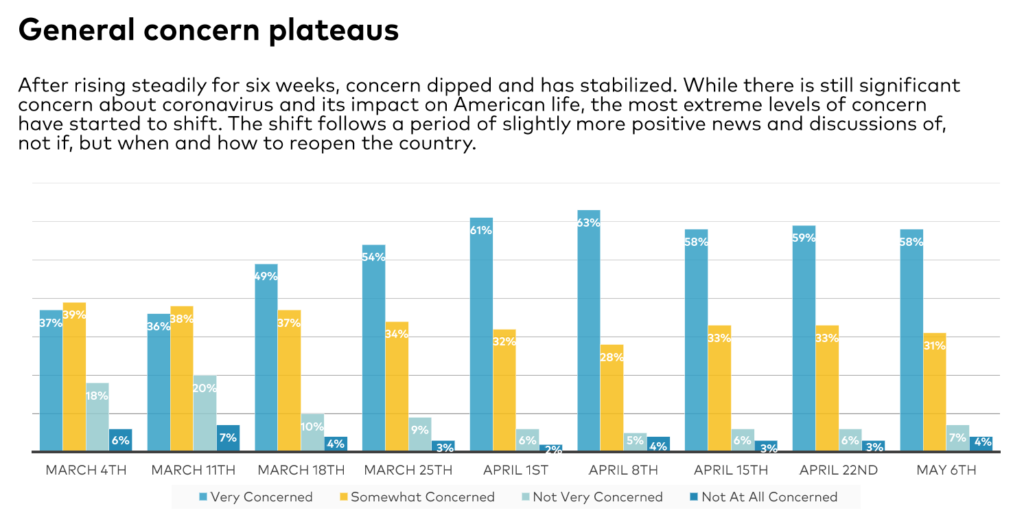 Trust in consumer packaged goods companies is also continuing to rise, as CPG manufacturers work around the clock to deliver for Americans who depend on it. In the last survey, 37 percent of Americans said their trust in the CPG industry had increased — today, that number has grown to 43 percent. When asked why their trust had increased, respondents echoed similar themes, including the effort companies are putting forward for their employees, the work to ensure stocked shelves, charitable contributions and new recognition of the importance of CPG products in their lives.
"I used to take them for granted, now I don't because I realize how important it is to keep surfaces clean and sanitized. Also, many of these companies are doing positive things to help with today's coronavirus situation," wrote one respondent.
This increased awareness about how much we rely on the CPG industry has also translated into an awareness of potential snags in the supply chain. Even though a majority (67%) of consumers said they have noticed more restocks or availability of high demand products, many consumers have experienced supply shortages at some point during the COVID-19 outbreak. When asked what the primary reason for product shortages is, 31 percent said that consumer hoarding during the pandemic hasn't allowed the supply chain to recover. Tied for second, 18 percent said there is not enough testing to keep manufacturing running and another 18 percent said there is not enough protective gear for workers, limiting production.
As companies continually increase production of high-demand items, ensuring employees' safety is the central focus of the industry. Protecting the health of CPG employees is essential to maintaining a heightened production pace and is why Consumer Brands continues to call for consistent guidance from the federal government to address public health and worker safety questions.
However, despite disruptions in the supply chain, concerns over access to essential products have largely remained steady in recent weeks. Concerns about finding household cleaning and personal care products fell again this week, while over-the-counter medicines remained the same. Just food and beverage products saw a slight uptick, from 61 percent two weeks ago to 63 percent now, following news coverage of meat and poultry processing closures and shortage threats, an issue 76 percent of respondents were familiar with. Despite these fears, 45 percent of Americans feel that it will be easier to get high-demand products in the next month.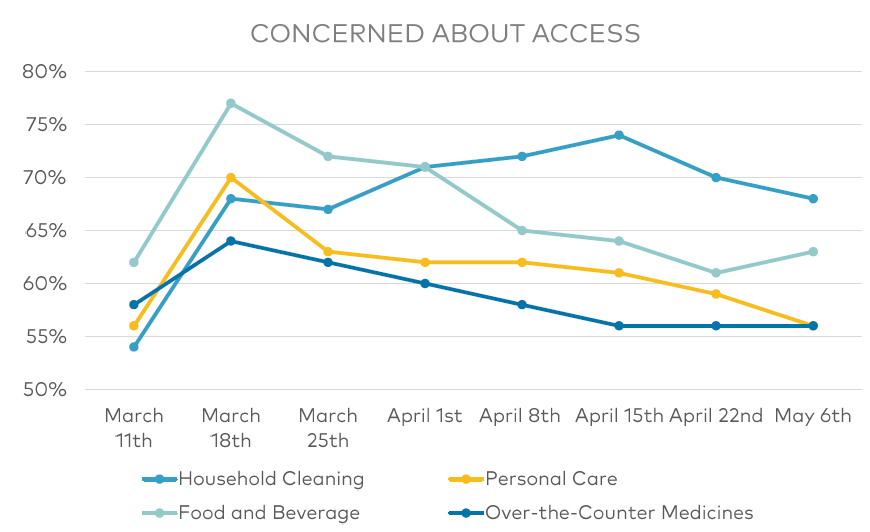 As more states begin to open parts of their economies, consumer sentiment is changing in the debate over reopening for the sake of the economy or staying closed for public health. When first measured, Americans were near-evenly divided. In the next survey, there was a swing toward staying closed for public health. But in the latest edition, public opinion has swung again, with 47 percent in favor of reopening, compared to 38 percent in favor of staying closed.
Though there is a push to reopen, most Americans feel that the government will move to ease restrictions well before people personally feel they should. Thirty-nine percent believe the government will reopen the country in early summer — but just 27 percent personally agree with that timeframe.
With ten weeks of the coronavirus outbreak in the rearview mirror, the nation has begun to shift again with partial reopenings. The eyes of the country will be on the states easing restrictions, with tentative optimism that broader change will arrive in the coming weeks.
From providing original research, industry guidance and cutting-edge insights, to advocating on Capitol Hill and shaping policy that will have an impact for years to come, we are committed to delivering for our industry during this crisis. Stay informed.
Published on May 11, 2020
Our Updates, Delivered to You
Receive the latest updates from the Consumer Brands Association.