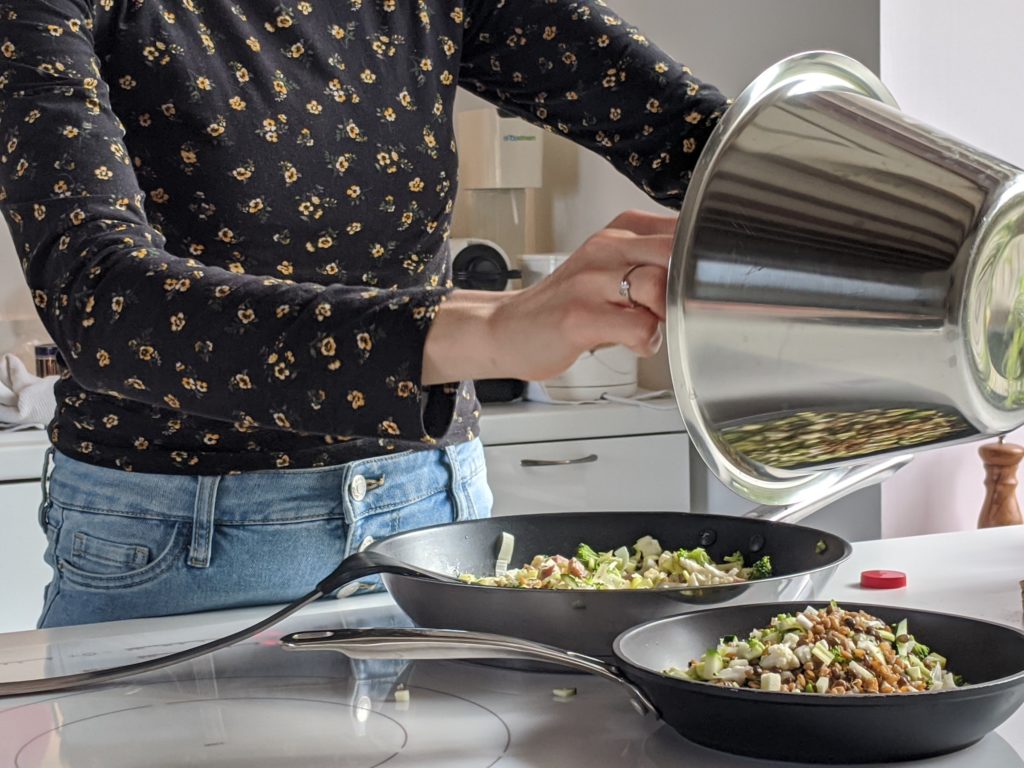 Blog
American Consumers Settle in for Life During Coronavirus
As the war against coronavirus wages on, many have settled into new routines. With good news starting to come from other hard-hit countries, the hope the U.S. won't be far behind hasn't yet hit most Americans, according to our latest coronavirus survey.
For the sixth week, Consumer Brands Association tracked Americans' perspectives on the coronavirus crisis and how it is affecting their daily lives. American attitudes have remained largely consistent, despite a rapidly changing news cycle and uncertainty about the virus and its lasting impact.
Concern about the coronavirus remains high — 91 percent of Americans say they are concerned about the virus generally. Concern has driven Americans to ensure they are ready to play their part in defeating the pandemic. Preparedness also held steady from last week, with 76 percent of Americans reporting they feel prepared for the coronavirus' impact on their life, but is up significantly from the first time the question was asked on March 11, when preparedness was 65 percent.
As CPG manufacturers ramp up production and grocery stores implement item limits to prevent overbuying, 55 percent of respondents reported seeing more availability and restocks of high-demand items. Access concerns are relatively steady as well, with small changes from last week. Concerns over finding household cleaning products increased slightly, while concerns over personal care products remained stable. Access concerns over finding shelf-stable food and beverage items, as well as over-the-counter medicines, both dropped. The most notable decrease was in food and beverage items, where high-demand items are reportedly coming back in stock across the country.

As dramatic measures to flatten the curve of coronavirus continue, Americans downgraded their hopes for when the country will resume normal activities again. Compared to last week, when a combined 75 percent thought the shelter orders and lockdowns would be lifted by the end of spring (31%) or early summer (43%), that number dipped to 67 percent (25% said late spring; 42% said early summer). Some Americans were adjusting their expectations to return to normal by the end of summer (up to 20% from 16% the week before) the end of the year (8% compared to 6%) or next year (5% compared to 4%).
For many Americans, a return to normalcy can't come soon enough. A majority (60%) said they are concerned about their ability to pay bills and afford necessities, due to the virus and its impact. Though this number is slightly down from last week's high of 63 percent, it emphasizes the need for a solution in the near-term.
The past several weeks of coronavirus have been trying. As other countries begin to see improvements, in next week's survey we hope to see American confidence increasing and, ultimately, that our efforts will be enough to slow the spread and put an end to the coronavirus crisis.
From providing original research, industry guidance and cutting-edge insights, to advocating on Capitol Hill and shaping policy that will have an impact for years to come, we are committed to delivering for our industry during this crisis. Stay informed.
Published on April 10, 2020
Our Updates, Delivered to You
Receive the latest updates from the Consumer Brands Association.