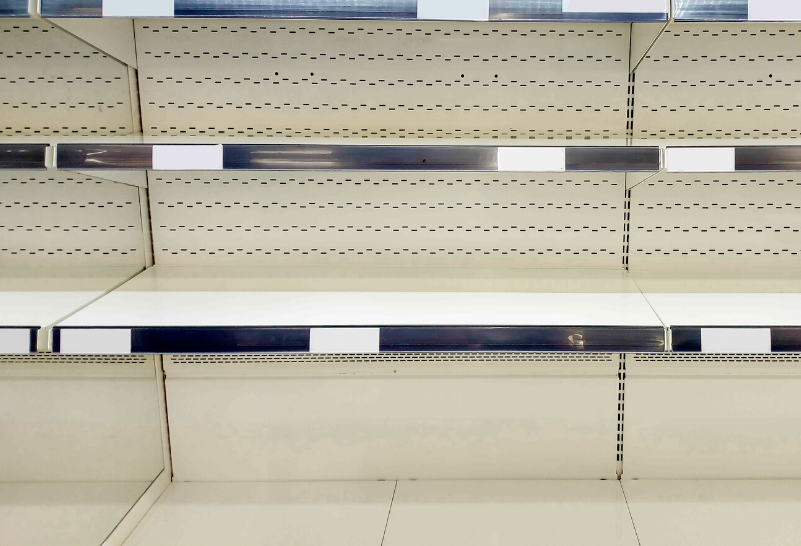 Blog
Coronavirus Price Gouging is Wrong: Here's How to Report It
If you've been on the hunt for hand sanitizer or disinfecting wipes lately, you may have arrived at an empty shelf or an out of stock notice online. Across the country, Americans are stocking up to prepare for the coronavirus.
Unfortunately, their prepping is leading to supply shortages that are creating for opportunities for unethical sellers to prey on consumer anxiety. Hand sanitizer shouldn't cost $149 and the market rate for Clorox wipes isn't $44.25. The opportunists charging these ransoms are primarily third-party sellers. Retailers like Amazon and Walmart that host products from third-party sellers are working to combat price gouging. Amazon said it had removed 530,000 products and 2,500 sellers from its platform as of March 6 for charging inflated prices.
The manufacturers of these high-demand products — Clorox, Lysol, Purell, Charmin — are not setting these rates and are unequivocally opposed to price gouging. The CPG industry works every day — crisis or not — to ensure consumers have access to the affordable products they rely on. Price gouging undermines that mission and, in the case of a pandemic, is a threat to public health.
Consumer Brands sent a letter to Attorney General William Barr asking for the Department of Justice to take action at the federal level to combat price gouging and to coordinate with state attorneys general engage with state attorneys general to ensure that all levels of government are collaborating. "Absent federal engagement, Consumer Brands fears that illicit price gouging for consumer products — which has been on the rise in recent weeks — could have the severe adverse impact of preventing consumers from obtaining the preventative consumer products they need to protect themselves from the spread of COVID-19," Bryan Zumwalt, EVP of Public Affairs at Consumer Brands, wrote in the letter.
Consumer Brands pulled together a list of resources in every state to empower consumers to report unethical pricing. Every state handles the issue in its own way, some have specific price gouging forms, in others it's treated as a consumer complaint, but regardless of where you live, there is recourse if you find coronavirus inflation. If you have encountered price gouging, please report it using your home state link below.
State Resources to Report Price Gouging:
We don't know when or how coronavirus will end, and consumers are reacting to that uncertainty. We do, however, know that their uncertainty should never be preyed upon. The CPG industry will continue doing everything it can to keep up with demand and appreciates government leadership in combatting price gouging where it happens.
From providing original research, industry guidance and cutting-edge insights, to advocating on Capitol Hill and shaping policy that will have an impact for years to come, we are committed to delivering for our industry during this crisis. Stay informed.
Published on March 9, 2020
Our Updates, Delivered to You
Receive the latest updates from the Consumer Brands Association.