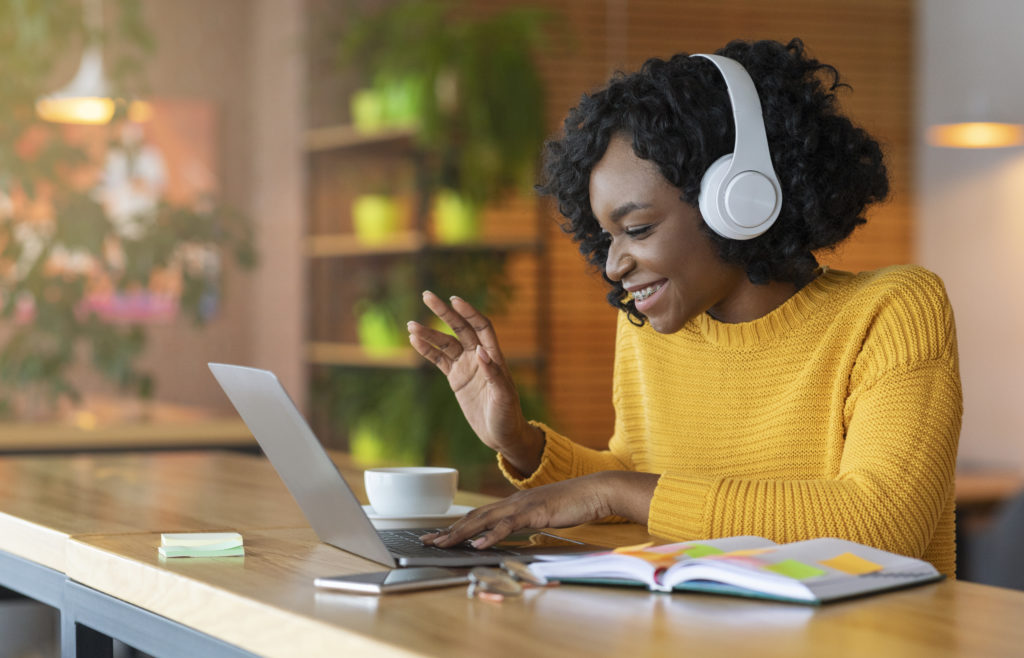 Blog
How 2020 Made Work More Personal and What it Means for the Future
With the holiday season underway and a new year coming up in just a few days, people — whether they're CEOs of the world's largest companies, college students trying to attend Zoom classes from home or anyone in between — are breathing a collective sigh of relief, with hope to leave the turmoil of 2020 behind. However, through the chaos, this year has consistently reminded us what's important and how we can take advantage of the lessons learned to shape brighter days ahead.
To wrap up the final CPG Speaks session of 2020, Consumer Brands was joined by Billy Cyr, CEO of Freshpet; Matt Farrell, chairman, president and CEO of Church & Dwight; Mark Roberts, CEO of Morton Salt; and Tricia Wallwork, CEO of Milo's Tea Company, to discuss how their employees and businesses were impacted this year and how difficult moments can turn into an opportunity to be stronger for the future.
People Are the Key to Success
The pandemic greatly limited face-to-face interaction with colleagues, impacting the ability to catch up in the breakroom or ask a quick question about a new process. And yet, as demand skyrocketed from consumers staying at home, CPG workers continued to show up and deliver for the millions of Americans relying on them, even in a much more difficult environment.
"We've always recognized that our people are the driving force behind our business and they rose to the occasion, from plant workers who had to adapt to new health and safety protocols that fundamentally changed the way they work and interact, to the people working from home who had to adapt really quickly from an office environment to a home environment," said Roberts.
In recognition of these efforts, companies got creative on ways they could thank their employees while benefitting their local communities.
"We gave gift certificates to local restaurants near all of our plants for 3,000 workers just to say thank you," said Farrell. "How you make people feel is what they remember and what makes a great company."
Even as the pandemic continued far beyond what anyone imagined in March, CPG employees continued to step up, underscoring the importance of a people-first mentality.
"COVID was so big and so unprecedented that it stripped away everything else," said Cyr. "You're left with just your values and you have to act on those day in and day out. I'm amazed and reassured every day by how much every individual can do and how much they're willing to do in very difficult circumstances."
"This whole journey has shined a light for us as humans, as leaders and as organizations on what really matters," said Wallwork. "Culture is key. You can weather any crisis if your culture is in the right place."
Embrace the New Workplace
With the first vaccines being administered, there is finally hope on the horizon for a renewed normalcy and a return to how things used to be. However, CPG leaders are recognizing some of the changes brought on by COVID-19 are positively impacting the workplace and are finding ways to embrace a post-2020 way of working.
"For the first time, I think we're having a conversation about the whole self," said Wallwork. "We're recognizing the individual challenges every single person is bringing to work right now. Whether it's a mom who needs to do virtual school and work at a different time, this nimble mindset will forever be in our DNA as we think about the future and life after this situation."
"We've seen each other face-to-face in an office environment for years and years, but during this period, we're seeing into people's homes. You're seeing their children walk by, you're seeing their pets. In a very strange way, we're getting to know each other more personally," said Roberts. "I think that will have a very positive, lasting effect."
Carry the Lessons into 2021
Thanks to the talent, support and commitment from its employees, shareholders and leadership, CPG survived this year, delivering for consumers and increasing trust in CPG through it all. Now, with a new year just days away, companies are looking ahead to the new set of challenges and expectations on the horizon.
"With the vaccine coming, our categories that collapsed during the pandemic are going to recover," said Farrell. "A lot of good things are going to come out of this. If you believe that change is your friend, there will be a lot of opportunities to bring to your companies."
"One of the key attributes of our company is being incredibly nimble. That's something we've done historically and COVID certainly put another challenge in front of us," Cyr said. "When Consumer Brands gathered us as an industry to talk about what people had done, and we heard a good idea, we applied it within 24 hours. That's something we're very proud of and we want to do those kinds of things all year long."
---
Visit our website to learn more about CPG Speaks and to register for an upcoming session. CPG Speaks is complimentary for attendees, thanks to PwC and individual session sponsors.
Published on December 22, 2020
Our Updates, Delivered to You
Receive the latest updates from the Consumer Brands Association.